Advertisement

The country recorded the highest one-day fresh infections in the last nearly six months…reports Asian Lite News
India continued to report over 3,000 COVID cases for the second day in a row with 3,095 new infections in the last 24 hours, Union Ministry of Health and Family Welfare said on Friday. The country recorded the highest one-day fresh infections in the last nearly six months.
The country had reported 3,016 cases on Thursday with a case positivity rate of 2.73 per cent which declined to 2.61 per cent today. The weekly positivity rate jumped to 1.91 per cent today from 1.71 per cent yesterday. According to the Ministry, the active caseload in the country increased from 13,509 yesterday to 15,208 today which is 0.03 of the total number of cases.
As many as 1,390 patients recovered from the disease in the last 24 hours, taking the total number of recoveries to 4,41,69,711.
The recovery rate in the country currently is 98.78 per cent.
The Ministry informed that 220.65 crore vaccine doses have been administered so far under Nationwide Vaccination Drive, of which 95.20 crore are second doses and 22.86 crore are precaution doses. 6,553 COVID vaccine doses have been administered in last 24 hours, the Ministry said.
As far as the testing in the country is concerned amid the rising COVID cases, 1,18,694 tests were conducted in the last 24 hours.
The Ministry of Health and Family Welfare has issued revised guidelines for Covid-19 in the wake of the surge of cases in the past week across the country.
"Antibiotics should not be used unless there is clinical suspicion of bacterial infection. The possibility of coinfection of COVID-19 with other endemic infections must be considered. Systemic corticosteroids are not indicated in mild disease," revised guidelines said.
As per the revised Covid-19 guidelines, maintain "Physical distancing, indoor mask use, hand hygiene, Symptomatic management (hydration, antipyretics, antitussive) Monitor temperature and oxygen saturation (by applying a SpO probe to fingers) Stay in contact with the treating physician.
"Seek immediate medical attention if difficulty breathing, High-grade fever/ severe cough, particularly if lasting for more than 5 days. A low threshold is to be kept for those with any of the high-risk features," guidelines discussed and prepared in January said.
Additionally, in moderate or severe diseases at high risk of progression, the guidelines recommend, "Consider Remdesivir for up to 5 days (200 mg IV on day 1 followed by 100 mg IV OD for the next 4 days)". (ANI)
Delhi infection rate nears 13%
Delhi recorded 295 fresh cases of Covid-19 infection in the last 24 hours with a positivity rate of 12.48 per cent, according to a daily health bulletin released by the government on Thursday.
The national capital currently has 932 active cases of Covid-19, it said. A total of 4,07,87,796 Covid tests have been conducted so far.
It stated further that a total of 163 Covid patients recovered from the virus in the last 24 hours, taking the total number of recoveries to 19,82,029.
Earlier on Thursday, Delhi Health Minister Saurabh Bhardwaj called an emergency meeting after 300 fresh Covid-19 cases were recorded in the Capital on Wednesday.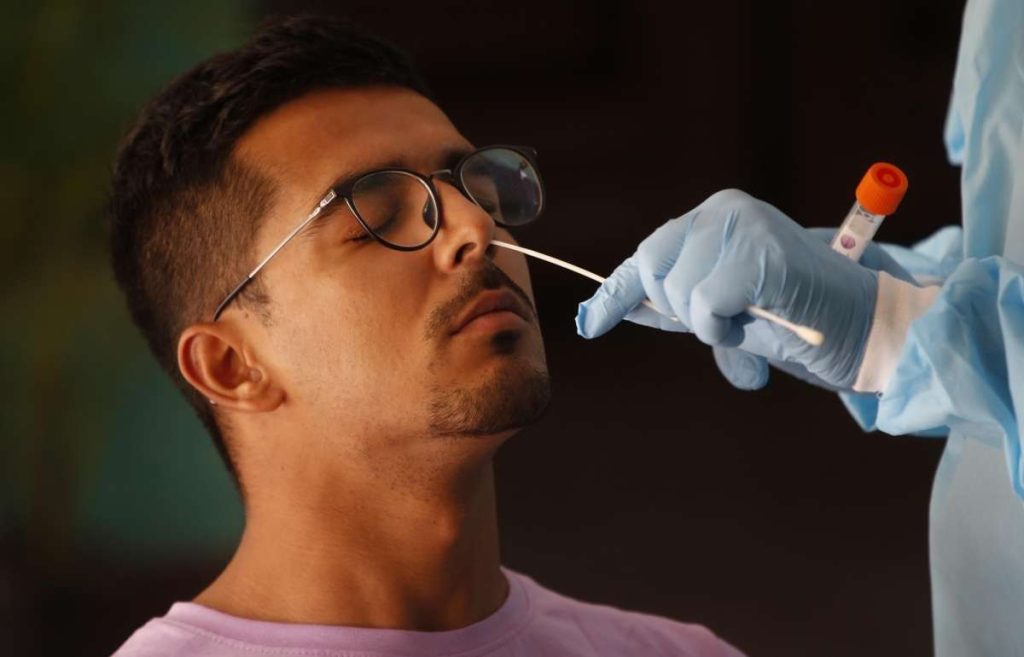 "Health Minister Saurabh Bhardwaj will hold a meeting with the officers and specialist doctors associated with the health department this afternoon," officials said.
The Special Secretary, Health Department, Director of General Health Services, Nodal Officer for Oxygen and Testing and Medical Directors of several hospitals including Lok Nayak Jai Prakash Narayan (LNJP) will be present in the meeting.
On Wednesday, the national capital recorded 300 fresh Covid-19 cases and two deaths, marking a sharp uptick in infections over the last 24 hours.
ALSO READ-US Senate votes to end national Covid-19 emergency