Advertisement

Turkey has every reason to pursue good relations with India. Putting economy back on track will be Erdogan's prime concern. For this he will need strong economic partnerships. India can offer one such partnership, writes Aditi Bhaduri
President Recep Tayyip Erdogan is back in power in Turkey in widely-watched elections, which The Economist had billed as "The Most Important Election of 2023." Many had expected him to lose to his rival Kemal Kilicdaroglu, who many had believed would win. Ultimately the Turks voted for Erdogan, who has been in power for two decades. While the Turkish economy is struggling – one of the reasons many believed would see a change of power in Turkey, it remains to be seen if there will be any changes in the country's internal polity. Externally, however, Erdogan has been on a course correction for some years now, though this has not extended to India. Which is why, here is an opportunity for the Turkish President to mend fences with India.
India and Turkey have no inherent conflict or problems in their bilateral relations. Turkey's courting of Pakistan from the time of its inception had created barriers for closer relations with India. Nevertheless, over the years, trade, commerce, tourism, people-to-people contacts have flourished, however, under Erdogan, ties have nose-dived but for no good reason.
Erdogan and his Justice and Peace Party (AKP) who have been dominating Turkish politics for more than two decades had taken Turkey on a path quite different from that envisaged by the country's father figure Mustafa Kemal Ataturk. While promising to restore the glory of the Turks by reclaiming the glory of its Ottoman past, with himself as the new Caliph, Erdogan has put Turkey on a marked Islamist path, truly winning hearts and minds across the Muslim world, including in India. What is troubling is that in doing so Turkey began interfering in India's domestic politics.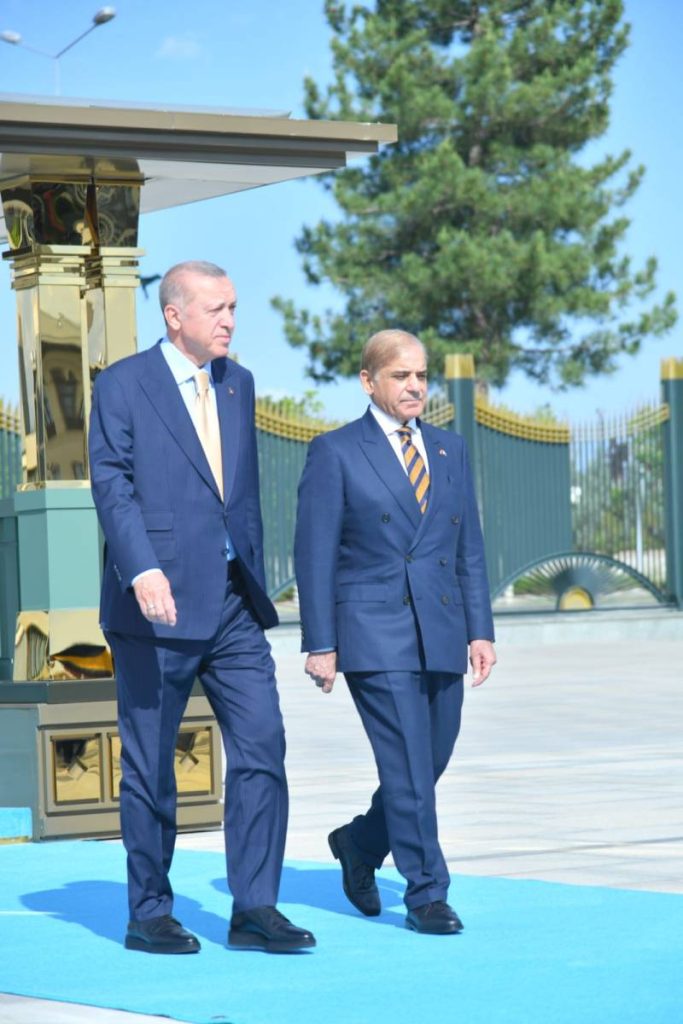 Erdogan has been consistently raking up the Kashmir issue – it was one of the three countries, together with China and Pakistan, to condemn India's decision to revoke Jammu and Kashmir's (J&K) special status. Erdogan even raised the issue in the UN General Assembly. During his February 2020 visit to Pakistan, Erdoğan compared the struggle of Kashmiris with the Ottoman Empire's fight during World War-I. Even as his regime clamps down on liberties, minorities, and the media inside Turkey, the State-controlled Turkish media has kept up a steady diatribe against India. Even more damaging, is that Turkey has allowed Kashmiri separatists and radicals to set up shop on its territory, while reaching out to Indian activists and wooing them to speak out against India. More recently, Turkey stayed away from the G20 meet in Srinagar, (though Turkish contractors are being allowed to build a railway tunnel there).
But here's the thing: Erdogan's concern for the ummah does not extend, for instance, to the Uyghur Muslims under duress in China. While relations with China have been burgeoning – Turkey is an enthusiastic participant in the Belt and Road Initiative (BRI), and a priority country with the China-led Asian Infrastructure Investment Bank (AIIB) – it has not only turned a blind eye to China's well-documented oppression of the community, but has gone a step further by taking measures to assuage China's concerns. First, it has announced the East Turkestan Islamic Movement (ETIM) to be a terrorist organization and, has even been deporting Uyghur Muslim dissidents back to China via third countries like Tajikistan.
Secondly, Turkish intervention in foreign wars, for instance, like in Libya and Syria, has only meant suffering for Muslim populaces of those countries.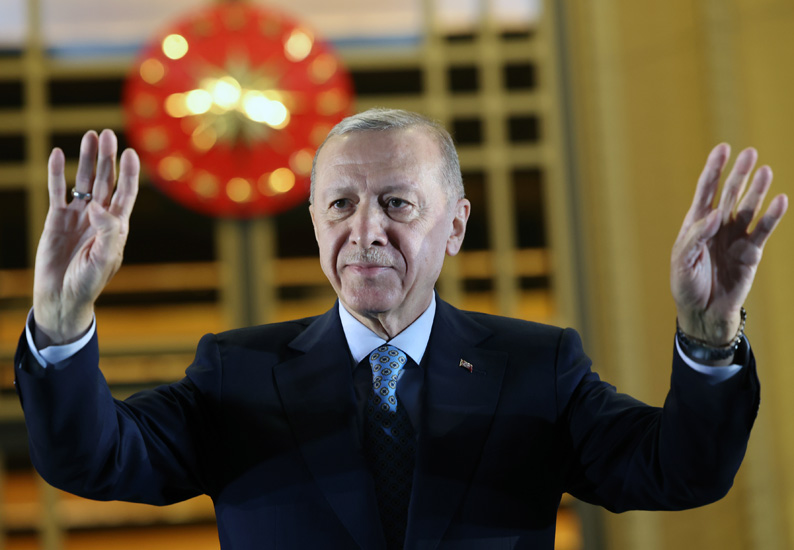 It, therefore, stands to reason that Turkey's Kashmir-obsession does not stem from a genuine concern of Muslims. We do not know if it is conducted at the behest of other powers, but to do so only for Pakistan is to be, mildly put, foolish.
On the other hand, Turkey has every reason to pursue good relations with India. The Turkish economy is in crisis. The Turkish lira has plummeted, inflation is at an all-time high, at 85.51 per cent in October 2022, and much of the devastation that the earthquake caused in the country earlier this year, is believed to have been a result of the poor policies of the incumbent government. Putting the Turkish economy back on track will be Erdogan's prime concern. For this he will need strong economic partnerships. India can offer one such partnership.
Despite Turkish belligerence, India-Türkiye bilateral trade has grown over the past couple of years from US$8.7 billion in 2018 to over US$10.70 billion in 2021-22. Tourism is one of the mainstays of the Turkish economy and Indian tourists make up a chunk of the tourist footfall there. Turkey has in particular been a favourite with Bollywood, which apart from other things, generates local employment. The Indian market offers strong incentive to many Turkish products.
India is a major investment hub and was the fifth largest FDI recipient in the world in 2020, according to UNCTAD data, proving its economic and political resilience, offering stability to companies and investments. Its huge infrastructural needs are well poised to offer booming business to Turkish construction companies. All of this makes India a reliable economic partner.

On the other hand, Turkiye's pal Pakistan is on the brink of a civil war and is imploding economically.
Even the Chinese economy is on the backfoot – hit first by Covid, then the war in Ukraine, and now the accumulation of international bad debts. More recently, Germany – Turkey's most important trading partner, has announced recession.
Even though India has been at the receiving end, it has made overtures towards Turkey. Prime Minister Narendra Modi had a one-to-one meeting with Erdogan in Samarkand last year on the sidelines of the Shanghai Cooperation Organisation, where Turkey is a dialogue member. After wheat supply chains were disrupted in the wake of the Ukraine crisis, India increased wheat imports to Turkey. When Turkey was hit by the devastating earthquake earlier this year, India immediately responded by rushing in plane loads of earthquake relief material, humanitarian aid, medical supplies, advanced drilling equipment, etc. Turkey's ambassador Firat Sunel has thanked the Indian government. "Dost is a common word in Turkish and Hindi… We have a Turkish proverb: 'Dost kara günde belli olur' (A friend in need is a friend indeed). Thank you very much," he posted on Twitter. Yet, soon after, Turkey once again raised Kashmir at the UN Human Rights Council.
Now, after Erdogan's victory Modi has again reached out with congratulatory message, tweeting "Congratulations @RTErdogan on re-election as the President of Turkiye! I am confident that our bilateral ties and cooperation on global issues will continue to grow in the coming times". Erdogan now has the opportunity to reciprocate accordingly, and smoothen the ruffles in bilateral ties, which otherwise have tremendous potential for the welfare of both nations.