Advertisement

The awards recognised Etihad's commitment to sustainable aviation through innovation and collaboration…reports Asian Lite News
Etihad Airways has been named Environmental Airline of the Year 2023 for the second year running in the Airline Ratings awards.
The Airline Ratings awards acknowledge the best of the aviation industry and rank airlines on their innovation, route networks and safety score against strict assessment criteria.
The awards recognised Etihad's commitment to sustainable aviation through innovation and collaboration and its dedication to driving change and results from Abu Dhabi to the world.
As well as being crowned Environmental Airline of the Year, Etihad took third in Airline Ratings' "Top 10 Airlines" award, which critiques airlines on comfort, innovation, value and safety across Economy, Business and First Class.
Etihad's sustainability strategy is focused on achieving emissions reductions through in-sector measures, aligning with industry roadmaps and frameworks, collaborating with UAE industrial ecosystems, and remaining transparent and proactive regarding sustainability issues within the aviation industry.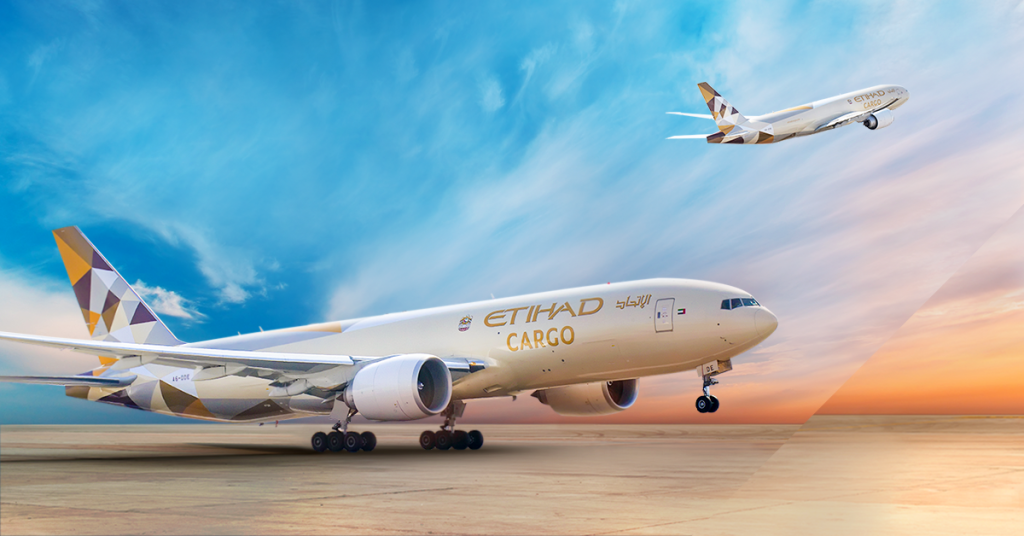 In its most recent sustainability report released in May 2023, Etihad announced it had achieved a 26% reduction in CO2 emissions per Revenue Tonne Kilometre (RTK). This achievement is underpinned by Etihad's flagship sustainability initiatives, including the Greenliner programme, which uses the airline's fleet of Boeing 787 Dreamliners as flying test-beds and the Sustainable50 A350-1000.
Antonoaldo Neves, Group Chief Executive Officer of Etihad Aviation Group, said, "We take great pride in reducing our CO2 RTK by 26 percent. This achievement is a testament to the dedication and efforts of our team to drive our sustainability agenda and we thank them for their contributions.
I am also very proud of our overall achievements, which go beyond delivering direct Co2 reductions but explore innovative solutions to the broader challenges facing aviation sustainability, as you can see in our annual report."
Airlineratings.com Editor-in-Chief Geoffrey Thomas, said, "Etihad Airways has demonstrated its leadership in the push for sustainable flight with its Greenliner Boeing 787 program and last year with its Sustainability50, A350 aircraft.
In every aspect, Etihad Airways staff and management are committed to reducing the airline's CO2 footprint, and it shows. The rallying phrase is a million things count in reducing emissions and thus the focus is all-consuming. The airline's Sustainability Report 2021-2022 demonstrates the potential advancements to be made in sustainable aviation by a wide range of initiatives."
Advertisement