Advertisement

With the first day of the Congress taking in conjunction with COP28, there was a special focus on the role that the media can play in addressing environmental issues and climate change….reports Asian Lite News
The first day of the Global Media Congress (GMC) concluded at the Abu Dhabi National Exhibition Centre (ADNEC) after a lively series of presentations, panel discussions and keynote speeches that brought together renowned figures from the world of media, communication, and technology.
The day began with a keynote speech from Sheikh Nahyan bin Mubarak Al Nahyan, Minister of Tolerance and Coexistence, who welcomed the Congress participants to the event and emphasised the media's power to foster international cooperation, the sharing of essential values and interests, and an appreciation of human achievements across national boundaries.
Adding his welcome to that of Sheikh Nahyan in a further keynote speech, Mohammed Jalal Al Rayssi, Director-General of Emirates News Agency (WAM) and Chairman of the Higher Organising Committee for the Global Media Congress, observed that "our gathering today at this important global event gives us great scope to share ideas on contemporary challenges faced by the media sector along with investment opportunities that to help us advance best professional practices across multiple media sectors. We will also examine how we can build a future media industry that shares knowledge and information in ways that maximize the happiness of peoples and sustain the development of societies."
With the first day of the Congress taking in conjunction with COP28, there was a special focus on the role that the media can play in addressing environmental issues and climate change.
Humaid Matar Al Dhaheri, Managing Director and Group CEO of ADNEC Group, said, "Today's sessions affirmed the media's potential to highlight key environmental and climate change issues and help drive real change to protect global ecosystems. The Global Media Congress is playing a decisive role as a forum for media leaders, creatives and activists to tackle one of the most critical issues faced by this generation and those to come. In keeping with the aspirations of our wise leadership, ADNEC Group remains dedicated to helping innovative ideas flourish and nurturing meaningful industry partnerships."
This year's Congress will also host 5 accompanying features – some being held for the first time – which include the innovation and startups platform with over 24 startups, the training and education feature with more than 30 workshops, the Future Media Labs with elite-level discussions in six closed sessions, the influencer innovation feature with dedicated dialogue sessions, and a new media sessions and round tables feature with experts, speakers, innovators and global media leaders.
The special session held as part of the Congress's opening saw a discussion on interactive applications of artificial intelligence technologies by a diverse group of speakers drawn from Asia, Europe, Africa, the Americas and Australia. These speakers covered the impact of the development of AI on the media as a driver of new practices across the sector, especially in terms of data analysis and the transformation of data into reliable media stories capable of generating the desired impact and interaction.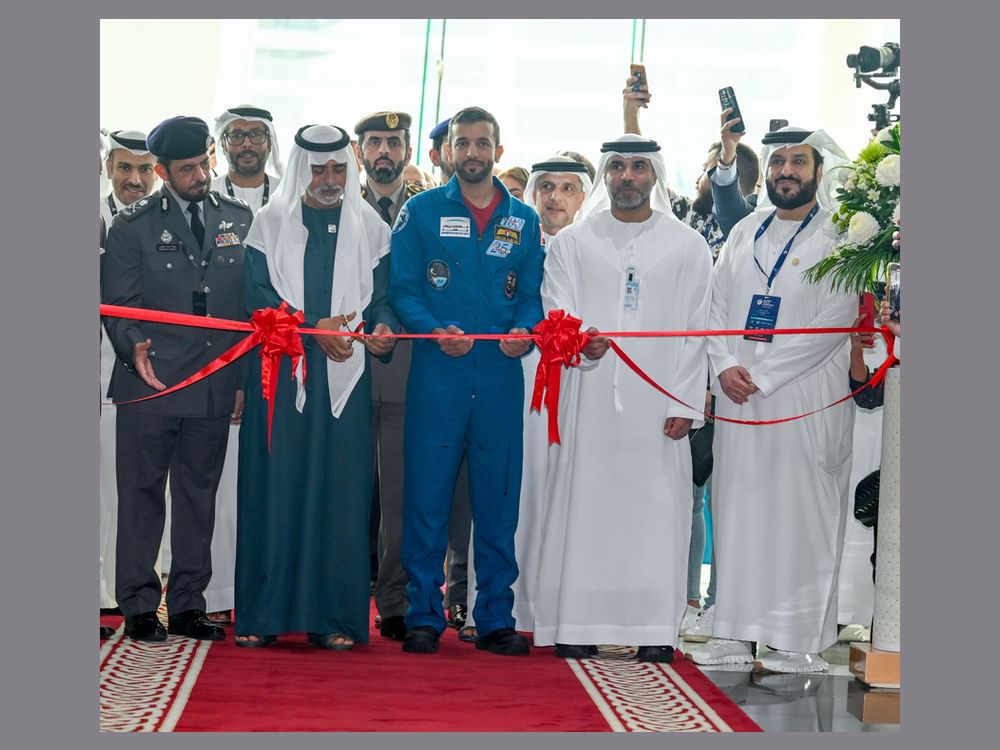 A ministerial panel discussion was held on "Government Communication Tools for Sensitizing Audiences on Climate Change". The panel was moderated by Mustafa Al-Rawi, Acting Managing Director of CNN Business Arabic and saw Jorge Rodríguez Vives from Costa Rica, Wang Yibiao from China, and Suzana Vasiljevic from Serbia sharing a lively discussion in how media can raise climate change awareness. Vives noted that 25% of Costa Rica's territory is now a national park, while Yibiao commented that China had greened more than 2 billion acres of land over the past decade. Vasiljevic told the audience that Serbia was collaborating with many UAE companies to overcome climate challenges.
Professor Charlie Beckett, Professor of Practice and Director of Polis at the London School of Economics in the UK, gave a keynote presentation on the Polis/LSE Journalism AI project that highlighted the project's latest findings and implications given the ongoing significant shift towards the integration of AI in journalism. Beckett noted that while generative AI could help newsrooms with content production, such technology could not be relied on for accuracy without human intervention.
In addition, Laura Nix's presentation on sustainable content production stressed the importance of environmental awareness in media. Nix advocated solutions-based storytelling with a focus on changemakers able to educate their audiences audience by practically addressing existential climate change issues in humane and empathetic ways.
At the Create Stage, the UAE Space Agency, with a focus on innovation and future technologies, hosted a fireside chat on using social media to inspire new generations. On the same platform, in a presentation entitled 'How to Reach 1 million Viewers for Your First Video', renowned social media influencers, Alaa and Sarah shared their inspiring journey towards achieving 500 million views within two years across all their channels. The duo said while their entry into the world of content creation was initially marked by a lack of technical knowledge, they soon turned their fortunes around through persistence, setting achievable goals, and, above all, prioritizing the script is the most vital component to win audiences.
The day concluded with a vibrant panel discussion on "Youth Voices" that featured influencers leading climate crisis communications and showcased how young creators are shaping the narrative on climate change.
Advertisement