Advertisement

India and Luxembourg enjoy close, warm, and friendly relations, rooted in a shared commitment to the Rule of Law, democratic values, and development…reports Asian Lite News
Celebrating 75 years of friendship, India and Luxembourg launched a Joint Commemorative Stamp, highlighting the multifaceted nature of the relationship.
Taking to Twitter, Minister of State (MoS) External Affairs Meenakashi Lekhi said, "Delighted to release the Joint Commemorative Stamp with MoS for Communications @devusinh Ji and Ambassador of Luxembourg @LUinIndia as part of celebrations of 75 years of diplomatic relations. Highlighted the multifaceted nature of the India-Luxembourg relationship." "Also, outlined the contribution made by renowned artist Amar Nath Sehgal to the people-to-people ties between two countries," she added.
India and Luxembourg enjoy close, warm, and friendly relations, rooted in a shared commitment to the Rule of Law, democratic values, and development.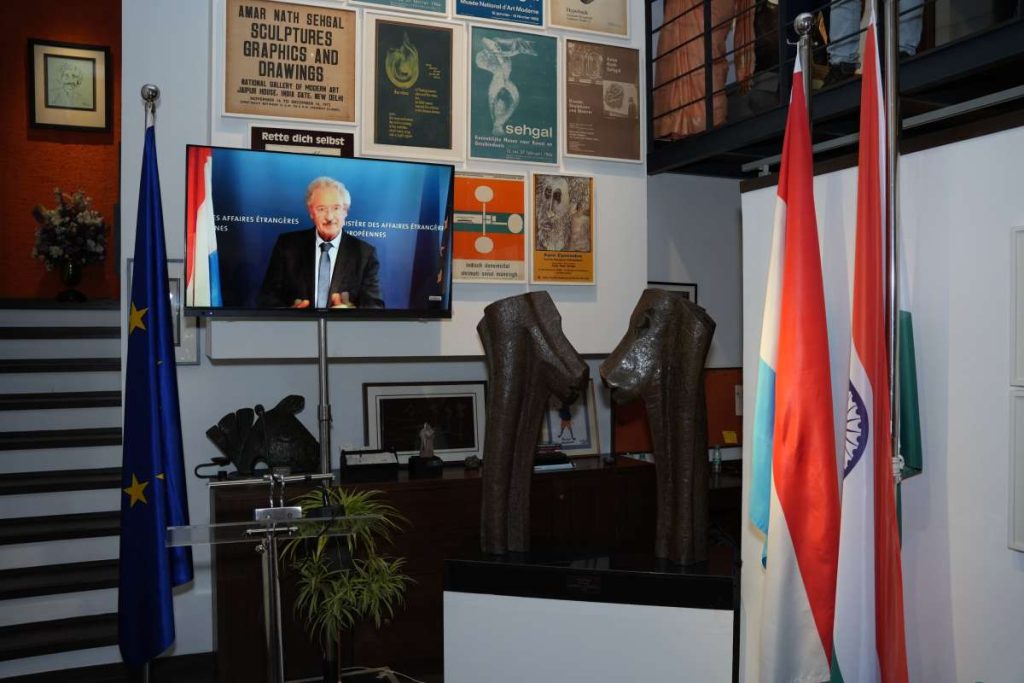 Earlier, then Minister of State for External Affairs Gen. (Retd.) Vijay Kumar Singh led the Indian delegation to the 12th Asia-Europe Foreign Ministers Meeting held in Luxembourg from November 4-7, 2015.
India and Luxembourg have longstanding cooperation in the steel sector. Luxembourg Company Paul Wurth Company has been in India for the last two decades and playing an important role in upgrading the steel sector in India in collaboration with SAIL, TISCO, Jindal Steel, etc.
The bilateral trade between India and Luxembourg, during January-September 2015, stood at Euro 34.98 million as against Euro 28.04 million during the same period in 2014. India's export to Luxembourg declined from Euro 5.86. million in January-September 2014 to Euro 4.60 million during the same period in 2015 while the imports increased from Euro 22.18 million in January-September 2014 to Euro 29.38 million in 2015 during the same period.
The Indian Diaspora in Luxembourg numbers around 1,000. There are nearly 500 Indian passport holders who work in Arcelor-Mittal, IT, banking, and other service sectors. Indian students also have started coming to Luxembourg for research and post-doctoral studies.
On Monday, the MoS inaugurated the two-day international conference on "Shared Buddhist Heritage" that began in New Delhi with a focus on India's civilizational connection with the Shanghai Cooperation Organisation (SCO) nations 2023.
Meenakashi Lekhi said that SCO is an international body comprising 8 countries including China, India, Kazakhstan, Kyrgyzstan, Pakistan, Russia, Tajikistan, and Uzbekistan. (ANI)