Advertisement

Civil nuclear cooperation through the Kudankulam Nuclear Power Plant in Tamil Nadu and space exploration via the Gaganyaan programme remain important components of India-Russia Special and Privileged Strategic Partnership,a report by Ateet Sharma
Russia has reaffirmed its readiness to further develop bilateral cooperation with India in the space sector after the successful landing of Chandrayaan-3 near the moon's south pole, last week.
Russian President Vladimir Putin dialled Prime Minister Narendra Modi on Monday evening to once again "warmly congratulate" him on Chandrayaan-3's successful soft landing on Lunar surface.
Besides the upcoming G20 summit in New Delhi and Russia's BRICS chairmanship starting January 2024, the two leaders also discussed the consistent implementation of large-scale projects in the energy sector, joint work to expand the international transport and logistics infrastructure and progress of the space research programmes.
"Vladimir Putin once again warmly congratulated Narendra Modi on the successful landing of the Indian space station Chandrayaan-3 on the Moon near its south pole. Readiness was reaffirmed to further develop bilateral cooperation in the space sector," the Kremlin said in a statement after the telephone conversation between the Russian President and PM Modi.
Civil nuclear cooperation through the Kudankulam Nuclear Power Plant in Tamil Nadu and space exploration via the Gaganyaan programme remain important components of India-Russia Special and Privileged Strategic Partnership.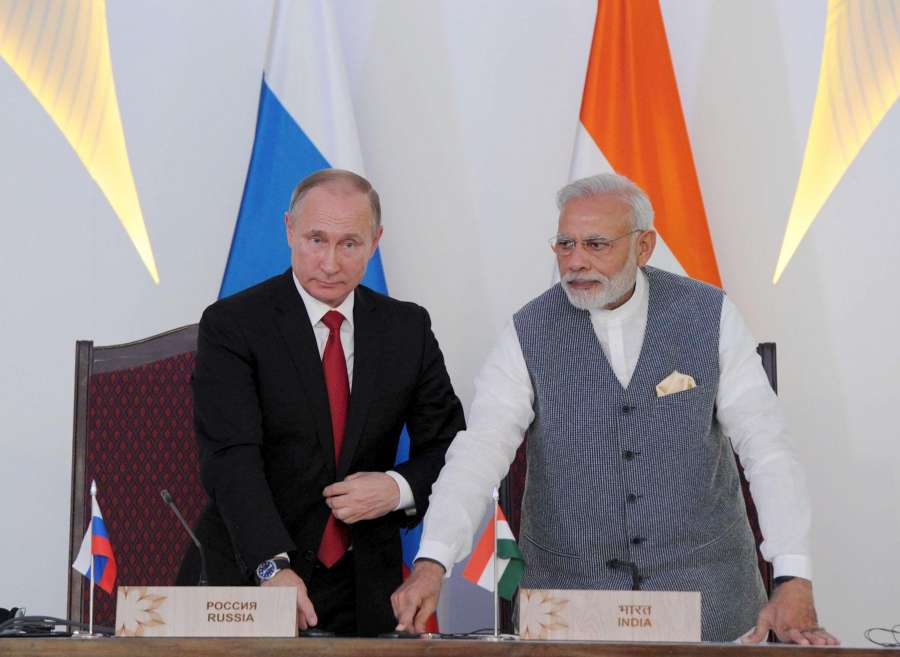 As Moscow plays a significant role in India's maiden human space flight mission Gaganyaan which is targeted to be launched in the fourth quarter of 2024, the last few years have witnessed an increased cooperation between the Russian State Space Corporation Roscosmos and the Indian Space Research Organisation (ISRO). This includes the human spaceflight programmes and satellite navigation.
ISRO and Roscosmos have signed an agreement on 'Cooperation in Space' which targets building partnerships to exploit the full potential of India and Russia in development of launch vehicles, construction and utilisation of spacecraft for different applications, ground-based space infrastructure, as well as research and use of outer space for peaceful purposes, including planetary exploration.
Russia has contributed extensively to India's rise as a space power since the USSR became one of the three countries that helped India in setting up the Thumba Equatorial Rocket Launching Station (TERLS) in 1962.
The launching of the first Indian satellite, Aryabhata, in 1975 and first Indian cosmonaut Rakesh Sharma's eight-day flight as a member of a joint Soviet-Indian Soyuz-T11 spacecraft crew in 1984 took the partnership to new heights.
In February 2020, the long India-Russia association in space grew further as four Indian Air Force (IAF) fighter pilots began their training at Moscow's Gagarin Research and Test Cosmonaut Training Center (GCTC) for a spaceflight under the contract between Glavkosmos, JSC (part of the State Space Corporation Roscosmos) and ISRO's Human Spaceflight Centre.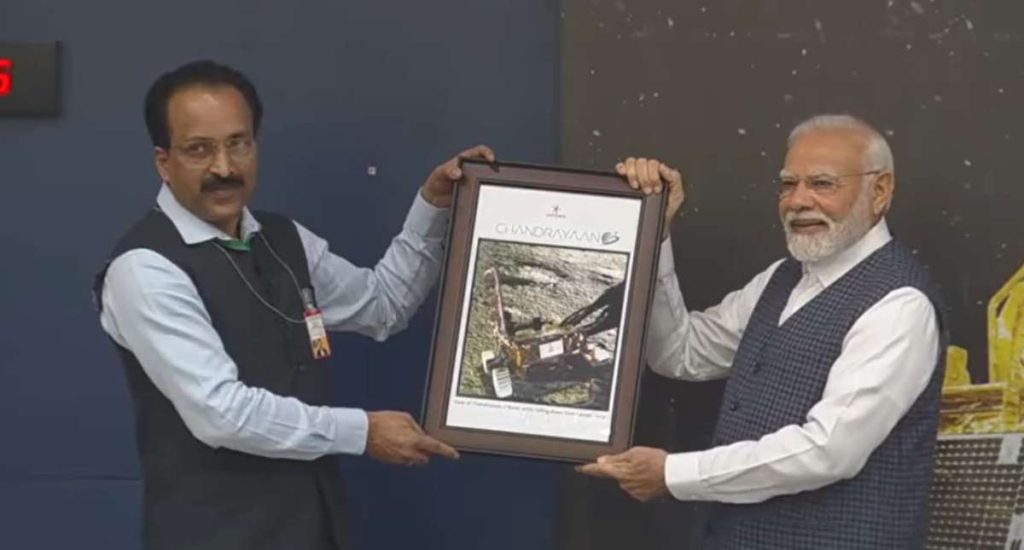 Last December, Atomic Energy and Space minister Jitendra Singh told Parliament that the astronaut designates for human space flight mission Gaganyaan have been identified and are currently undergoing their mission specific training in Bengaluru.
Singh had also informed Rajya Sabha that India is considering proposals for collaborations and cooperation in space research with more countries "through joint experiments and creating platforms for inflow of expertise".
The specific areas in which collaboration and cooperation could be possible in future include building of satellites, development of science instruments for earth observation, space science and planetary exploration; new propulsion technologies; sharing of satellite data; human spaceflight support, space situational awareness and training and capacity building in space technology applications.
ALSO READ: Putin has no plans to attend G20 Summit in India in person