Advertisement

The two sides agreed to work together to unlock the full potential of India-Russia bilateral trade and economic relations including through addressing the trade deficit and market access issues…reports Asian Lite News
India and Russia have agreed to work towards unlocking the full potential of their bilateral trade and economic relations.
This was discussed at the virtual review meeting of the India-Russia Inter-Governmental Commission on Trade, Economic, Scientific, Technological and Cultural Cooperation (IRIGC-TEC) held on Monday.
The meeting was held between IRIGC-TEC Co-chairs External Affairs Minister S Jaishankar and Russian Deputy Prime and Minister of Trade and Industry Denis Manturov.
According to India's Ministry of External Affairs (MEA), the Co-chairs reviewed the progress achieved in the various Working Group and Sub-Group Meetings under the IRIGC-TEC framework since their meeting in Moscow in November 2022 and gave guidance to prepare ground for the next in person meeting of IRIGC-TEC which will be held in New Delhi at mutually convenient dates.
"The two sides agreed to work together to unlock the full potential of India-Russia bilateral trade and economic relations including through addressing the trade deficit and market access issues," the MEA said.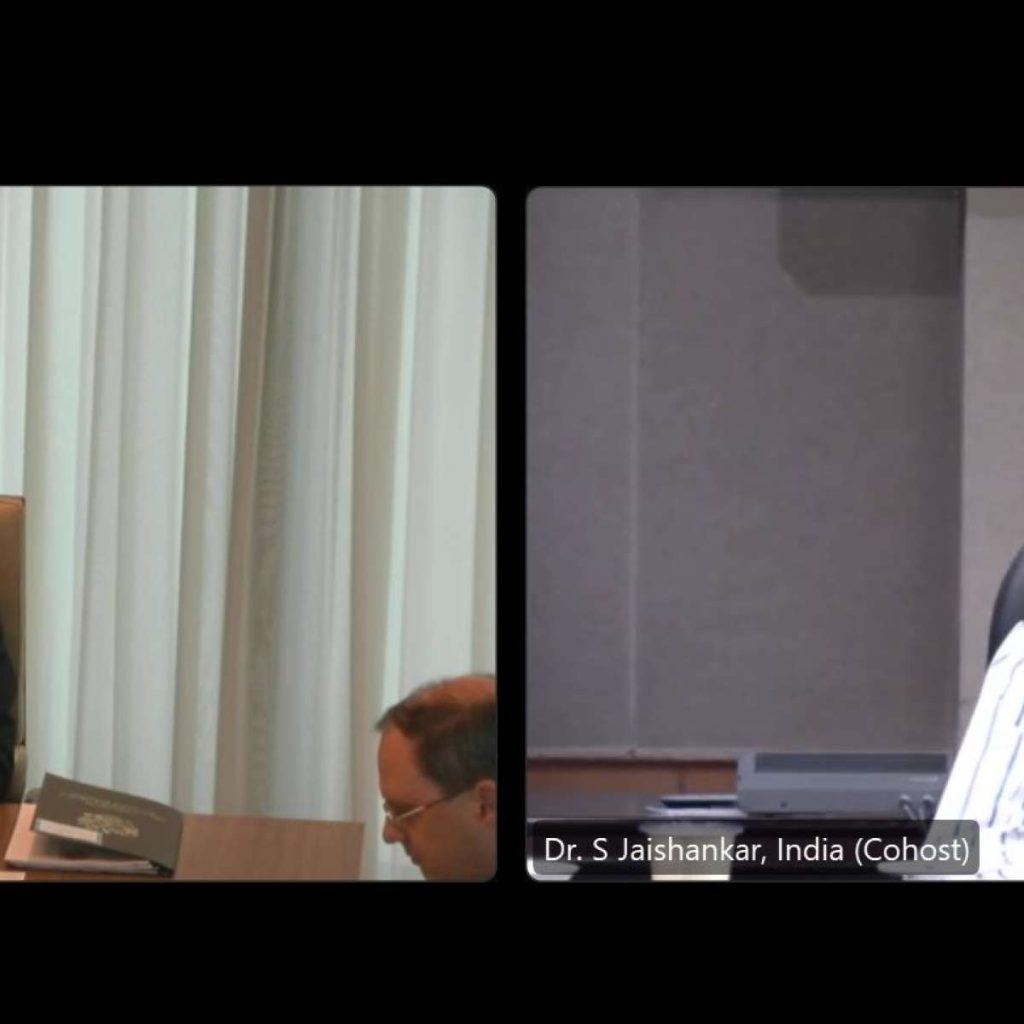 The Inter-governmental Commission is a mechanism for regularly monitoring bilateral progress across the sectors of trade and economic cooperation between the two countries which was set up by an Agreement on inter-governmental Commission on Trade, Economic, Scientific and Technological Cooperation signed in May 1992.
The first session of IRIGC was held on 13 and 14 September 1994. So far, 23 IRIGC meetings have been held. 23rd Session of IRIGC was held on 14 September 2018 in Moscow. The 24th IRIGC-TEC meeting will be hosted by India and today's review meeting will pave the way for the same, the MEA noted.
Last week, Russia's Foreign Minister Sergey Lavrov described India as a "highly responsible" and "worthy of a great power" on key matters of global agenda and said that PM Narendra Modi presented a balanced and responsible position as the president of the G20.
"Today when addressing the Foreign Minister Meeting, Prime Minister Narendra Modi presented a balanced and responsible position of the countries as the president of the G20," Lavrov said. Russia's relationship with India is described as a 'privileged strategic partnership'. This reflects the special character of the relationship. We appreciate the responsible stand India is taking on key global agendas," Lavrov added.
Mentioning the exponential rise in the deepening of relations between the two countries for over 7 decades, Russia's Foreign Minister said, "These are not just words, this is to describe the relations starting with India's independence up until today."
"We appreciate highly the responsible and worthy of great power stance that India is taking globally on all the key matters of the global agenda," he added referring to the diplomacy undertaken by India amid the Russia-Ukraine conflict.
"The West is trying to divide the geopolitical picture into individual episodes but India, addressed by PM Modi, gave the assessment of the situation across the globe in general terms and I completely share it," he added.
He said that Russia has tried to resolve the issues on many occasions, and Russia has publicly stated that it has never refused to listen to suggestions to find political resolutions. (inputs from India News Network/ANI)