Advertisement

During Modi's US state visit he had said that the partnership between India and US will make the world better in the 21st Century…reports Asian Lite News
On the upcoming bilateral between Prime Minister Narendra Modi and US President Joe Biden on the sidelines of the G20 Summit, External Affairs Minister S Jaishankar has said that both the nations are looking forward to building upon the "strong" state visit of PM Modi to the US which took place in June this year.
Jaishankar said PM Modi's June visit was a very strong one in terms of outcomes and results.
The EAM said, "We have had a very strong state visit by the Prime Minister to the United States, strong in terms of the outcomes and the results of that visit. So my understanding is right now, both systems, the Indian system and the American system are busy working that through and trying to implement a lot of what was agreed to in June this year."
"So I think this would give an occasion for the leaders to take stock," he said.
In a press briefing on Tuesday, US National Security Advisor Jake Sullivan confirmed that Biden will visit India for the G20 summit.
"On Thursday, the President will travel to New Delhi for the G20 Summit in India. On Friday Biden will participate in a bilateral meeting with Prime Minister Narendra Modi. On Saturday, Biden will participate in the official sessions of the G20 Summit, 2023," Sullivan said.
Talking about the G20 Summit, which is scheduled to take place on September 9 and 10, the US NSA said, "As US President Joe Biden is heading to New Delhi, the focus is going to be on delivering for developing countries; making progress on key priorities for the American people, from climate to technology; and US will show its commitment to the G20 as a forum that can actually deliver.
"And thanks to the leadership of Prime Minister Modi and India's presidency, we hope we'll be able to do all of those things," he added.
During his state visit to the US in June this year, Prime Minister Modi had said that the partnership between India and the United States will make the world better in the 21st Century.
In his address to the diaspora in Washington DC, he had said the India-US partnership is driven by conviction and compassion and it is also a friendship that has bipartisan support.
Speaking about the potential of India-US defence industrial cooperation, the Prime Minister said, the decision to manufacture fighter jet engines by General Electric will prove to be a milestone in the journey of India's defence sector. He said the Artemis Accord signed by India and America is going to open many possibilities in the space sector.
A joint statement during PM Modi's official State visit to the United States said that PM Modi and US President Jo Biden also welcomed the depth and pace of enhanced consultations between the two governments on regional issues including South Asia, the Indo-Pacific and East Asia.
The two leaders reiterated their enduring commitment to a free, open, inclusive, peaceful, and prosperous India-Pacific region with respect for territorial integrity sovereignty, and international law.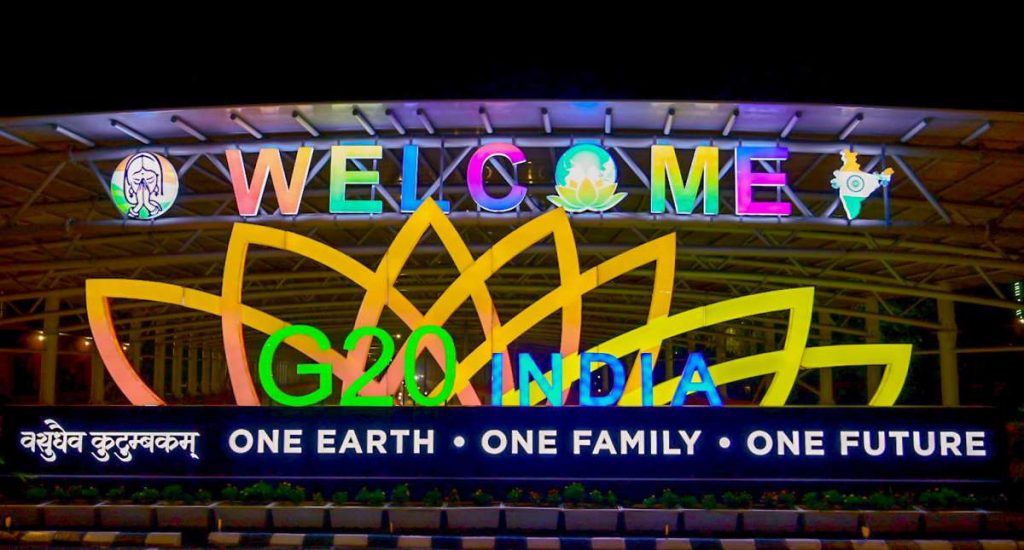 'G20 is not the arena for power politics'
Refuting claims that New Delhi is leaning more towards Washington lately, Jaishankar said that G20 is not the arena for power politics. Jaishankar said that today India is identified as a democratic, pluralistic and developing country.
Jaishankar said, "I think a lot of countries identify with India as a developing country. A lot of countries identify India as a democracy. Many identify with India saying 'Okay, it's a pluralistic country'. We see many institutional cultural similarities, so different people in the world identify with us. G20 is not the arena for power politics".
"Diplomacy and international relations is a very competitive exercise. But even in diplomacy, there are occasions when you are competitive there. Occasions when you are cooperative. G20 is very much a collaborative forum," Jaishankar said.
The EAM said that in G20, even countries who differ profoundly on many issues, find something that can bring them together.
"It is even countries who differ profoundly on many other issues, but their history, if you look at it in G20 is to find something which brings them together. So we are trying to develop an agenda that if you look at resources for green development. For example, if you look at dealing with sustainable growth, if you're looking at plastics, if you're looking at bio-fuels, if you're looking at educational access at nutrition. These should not be and I don't think these are political issues. So what India's strategic calculations and adjustments may be, I think it's a different subject".
Speaking on the upcoming bilateral meeting between Prime Minister Narendra Modi and US President Joe Biden, Jaishankar said that both countries would look forward to building up on the basis of a "very strong" State visit of PM Modi to the US.