Advertisement

The beach cleanup campaign coincides with the third meeting of the G20's Environment and Climate Sustainability Working Group (ECSWG) that began on Sunday in Mumbai….writes Arul Louis
India's Consulate General in New York has sponsored a beach cleanup as part of the global G-20 programme to combat beach litter that ravages coastal areas and ultimately harms marine life.

Volunteers streamed into Jones Beach on Sunday for the programme which was co-sponsored by the Shanti Fund and the New York State Parks Department to clean up litter on the beach abutting the city on Long Island.

Consul General Randhir Jaiswal said the programme highlights the theme of "One Earth, One Family, One Future" set by India for G-20 as its president.

He said that plastic and other waste leach into the oceans, harming the ecosystems and the cleanup would help protect them.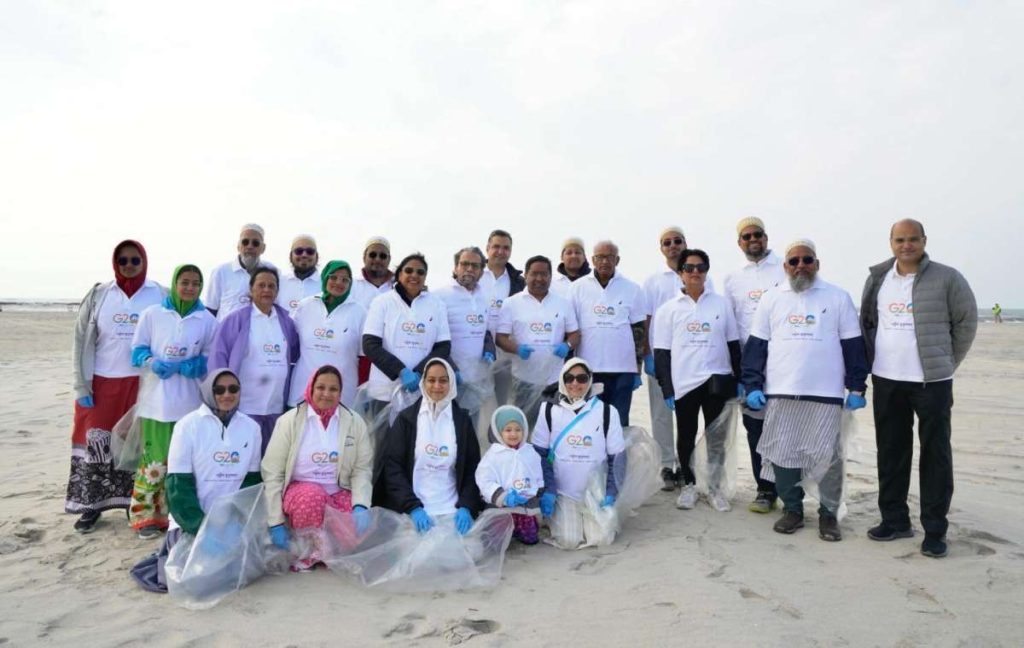 He added that it also brings home the importance of Mission LiFE (Lifestyle For Environment) that India is promoting sustainable and environment-friendly lifestyles.

The beach cleanup campaign coincides with the third meeting of the G20's Environment and Climate Sustainability Working Group (ECSWG) that began on Sunday in Mumbai.

The global cleanup programme was held in 20 countries of the G-20 and several other countries and in 30 beaches in nine Indian states and four Union Territories.

G-20 is the group of major developed and emerging economies.

The Shanti Fund, based in New York State, promotes peace through education and volunteerism.