Advertisement

The festival of prayer and lavish food preparations has been overshadowed by soaring inflation in the country…reports Asian Lite News
Festivities around Ramzan in Pakistan, which is home to more than 95 per cent Muslims, is turning out to be a costly affair this year amid mounting inflation, Pakistani vernacular media Himalya Today reported.
During every Ramzan inflation increases by 500 per cent and this has not changed in the last 75 years. The rise of inflation during Ramzan in Pakistan is very strange because, in countries where the Muslim population is one per cent or even less, the governments supply up to 75 per cent relief to them during Ramzan.
In civilised countries, people follow the law voluntarily, but not in Pakistan, the report said, adding that no one cares for the law, including government officers. Law enforcement agencies provide protection to criminals. The bribe is considered extra income.
Every year, the federal and provincial governments announce a special Ramzan relief package but practically it never happened. The utility stores remain vacant throughout Ramzan. The entire stock is bought by sellers with the help of the utility store staff and then sold at higher prices. The PDM government has failed in its claims and promises and now should wait for its funeral by the public, according to Himalya Today.
Rising inflation has dampened the Ramzan spirit in Pakistan. Rising food inflation in the country has hit Pakistanis particularly hard this year. The festival of prayer and lavish food preparations has been overshadowed by soaring inflation in the country. Tightened budgets have hit Pakistan's poorest hardest.
Unlike previous years, indulgence in Ramzan month is proving to be a pricey proposition for many this year. Dates are being sold for up to euro 3.5 per kg, which is unaffordable for many households with staggering food costs, reported DW News.
"Inflation has risen so much that things selling for Pakistani Rs 200 per kg past year are now priced at Rs 500 per kg. At the same time, petrol, bus fares, rent and other expenses have also increased tremendously. What can we do?" said a Pakistani citizen.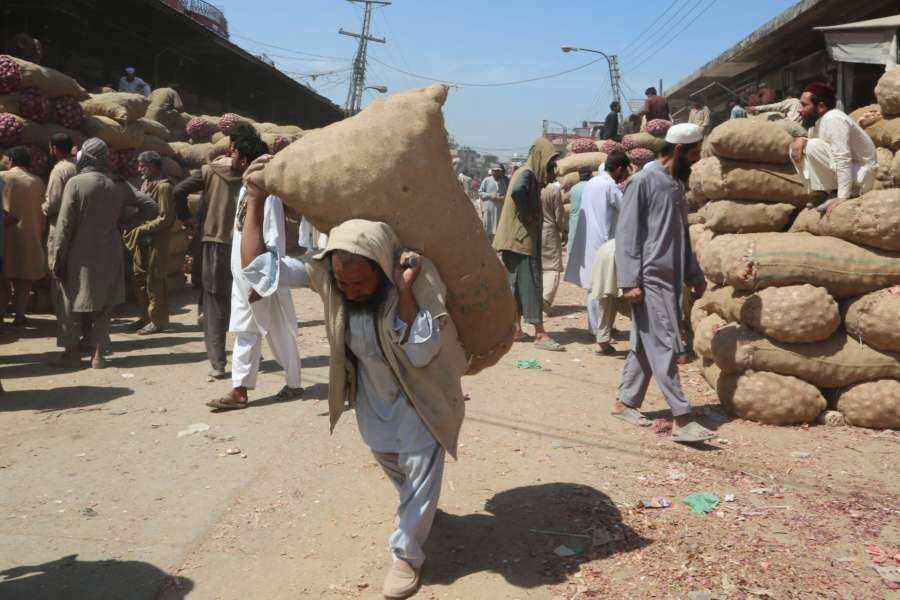 Meanwhile, in March, Pakistan's Consumer Price Index (CPI)-based inflation raced to 35.4 per cent, the highest annual rise in prices on record since 1965, driven mainly by skyrocketing costs of food, electricity, beverage, and transport, according to official data, reported Pak-based publication Business Recorder.
Pakistan's year-on-year inflation hit 35.37 per cent in March — the highest in nearly five decades — as the government scrambled to meet International Monetary Fund (IMF) conditions to unlock a desperately needed bailout.
The March inflation number was the highest annual rate since available data, i.e. July 1965, according to the research firm Arif Habib Ltd, and is expected to rise in the coming months, reported Dawn.
A spokesperson for the Pakistan Bureau of Statistics confirmed that "this is the highest ever inflation recorded in the data we have." (ANI)