Advertisement

Iranian spokesman Nasser Kanaani said the visit of the Arab Inter-Parliamentary Union (AIPU) delegation on Sunday represented fresh "breakthroughs" in relations…reports Asian Lite News
Iran said on Tuesday that the visit of senior Arab lawmakers to quake-ravaged Syria is a step toward greater "solidarity" in the region.

Making the remarks in a tweet, Iranian Foreign Ministry spokesman Nasser Kanaani said the visit of the Arab Inter-Parliamentary Union (AIPU) delegation on Sunday represented fresh "breakthroughs" in relations between Syria and other Arab countries, Xinhua news agency reported.

Headed by the Speaker of the Arab Parliament Adel Abdel-Rahman Al-Asoomi and Iraqi parliament Speaker Mohammed al-Halbousi, the delegation's Sunday visit was aimed at "expressing solidarity" with Syria following the deadly quakes that jolted the country on February 6, Kanaani noted.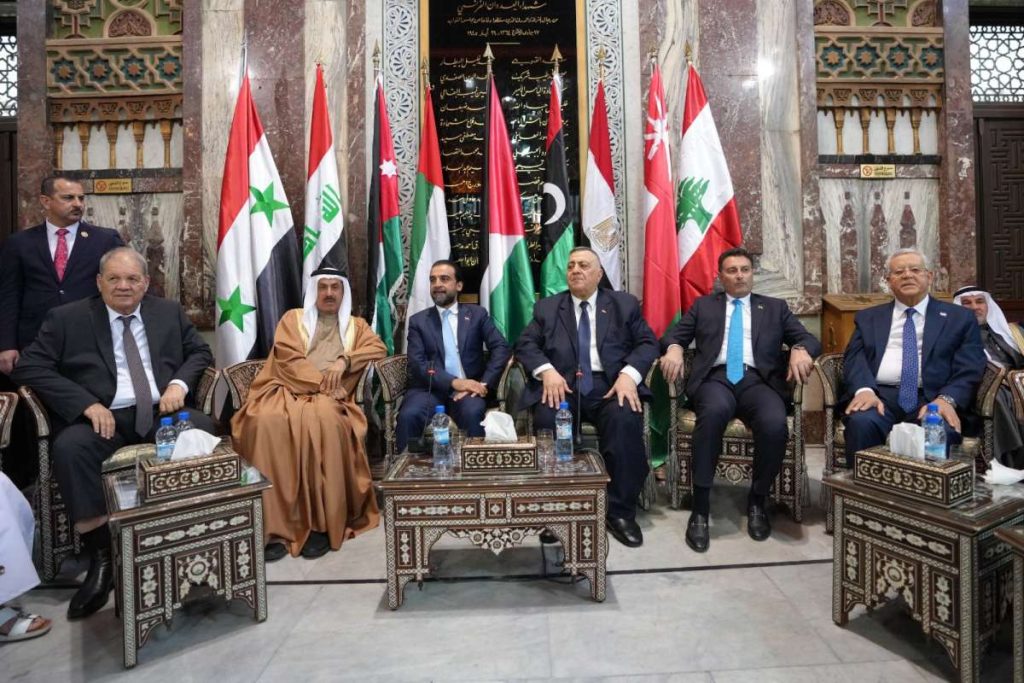 These breakthroughs are also proof of greater "realism" in the region and in the Muslim world, he added.

If the regional countries can adopt "realistic and independent" national approaches and resist the demands of any hegemonic power, they will resolve their problems through dialogue and regional mechanisms, the spokesman said.

After the tragic earthquakes, Arab countries have sent many aid shipments to Syria amid signs of a wide-scale diplomatic detente.

The AIPU is a regional parliamentary organisation composed of parliamentary groups representing the Arab Parliament, the legislative body of the Arab League. Syria's membership in the Arab League was suspended in 2011 after the war broke out in the country.
In another development, Egyptian Foreign Minister Sameh Shoukry met Syrian President Bashar al-Assad in Damascus on Monday, in the first visit by a top Egyptian diplomat to Syria since the start of the Syrian civil war about 12 years ago.

During their meeting, Shoukry conveyed a message from Egyptian President Abdel-Fattah al-Sisi, who reaffirmed his country's support for Syria to face the repercussions of the earthquakes, the media office of the Syrian Presidency reported.

Shoukry also conveyed the Egyptian President's willingness to boost and develop relations between the two countries, according to the report, Xinhua news agency reported.

Shoukry said his country considered the Syrian-Egyptian relationship an essential pillar in protecting the Arab countries, stressing that Egypt will always stand ready to help Syria and its people.

For his part, Assad noted that Syria is willing to enhance relations with Arab countries, especially Egypt.

On February 6, strong earthquakes jolted large swathes of areas along the Turkish-Syrian border and killed tens of thousands of people in the two countries.

Since the deadly quakes, Assad's government, which was suspended from the Arab League in 2011, has received calls and aid from a number of Arab leaders, including al-Sisi.