Advertisement

US Secretary of Defence Lloyd Austin was received by his Indian counterpart Rajnath Singh…reports Asian Lite News
US Secretary of Defence Lloyd Austin on Thursday arrived in New Delhi for a two-day visit for the 5th India-US 2+2 Ministerial Dialogue to be held on November 9-10.
He was received by his Indian counterpart Rajnath Singh. Following his India visit, Austin will be travelling to Korea, and Indonesia as well. This will be his 9th visit to the Indo-Pacific.
Austin was also given guard of honour as a mark of respect for visiting US Secretary of Defence.
"Wheels up at @Andrews_JBA en route to India, the Republic of Korea and Indonesia," the Defence Secretary posted on social media platform X (formerly Twitter).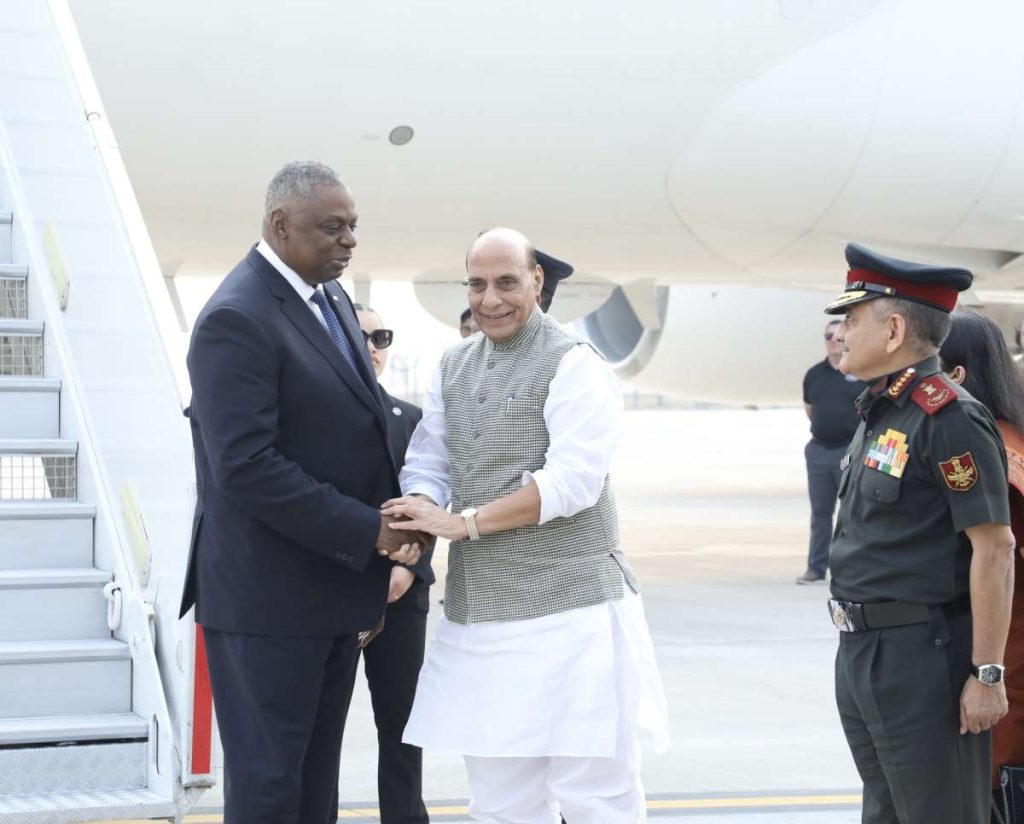 "My 9th visit to the Indo-Pacific comes as the US, along with our allies and partners, continue to make historic progress toward a shared vision of a free and open Indo-Pacific," he added.
Moreover, US Secretary of State Antony Blinken will also arrive in New Delhi tomorrow to participate in the 5th India-US 2+2 Ministerial Dialogue, taking place on November 10 here in the national capital.
The US State Department's Principal Deputy Spokesperson Vedant Patel, while speaking on Blinken's visit to India, said: "India is a country that we have a deep partnership with. He (Blinken) will be going for the 2+2 Ministerial Dialogue along with Secretary of Defence Lloyd J. Austin. So I expect, of course, that deepening this security cooperation in partnership, will be, one of the many topics that are discussed."
"It was something that was obviously raised during Prime Minister Modi's state visit earlier this year. And I know the secretary looks forward to being there and in engaging directly, with his counterparts on this. But I will let the trip take place before we talk more about it," he added.
The dialogue will provide a platform for top-level discussions between the US and India, addressing critical bilateral and global matters, with special emphasis on developments unfolding in the Indo-Pacific region.
US State Secretary Blinken and Defence Secretary Austin will meet with their Indian counterparts, Minister for External Affairs S Jaishankar and Minister of Defense Rajnath Singh, as well as other senior officials.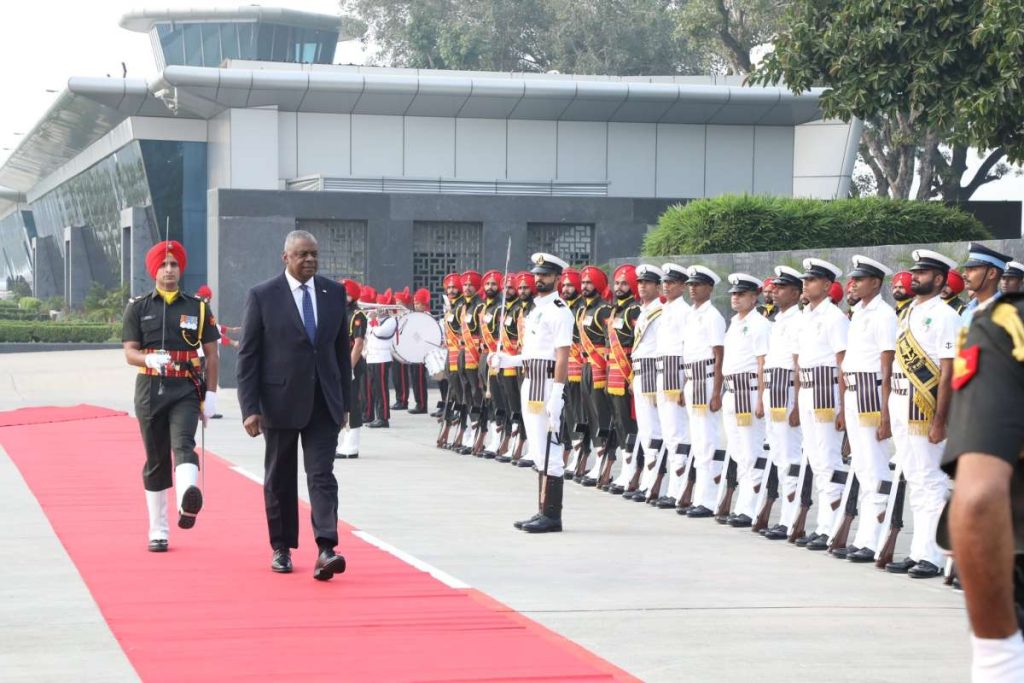 The discussions are expected to encompass a wide spectrum of issues, including strengthening bilateral relations, addressing global concerns, and promoting cooperation in the Indo-Pacific.
"The Secretary will travel to New Delhi to participate in the 2+2 Ministerial Dialogue, joined by Secretary of Defense Lloyd J Austin III. The delegation will meet with Minister for External Affairs Subrahmanyam Jaishankar, Minister of Defense Rajnath Singh, and other senior Indian officials to discuss both bilateral and global concerns and developments in the Indo-Pacific," read an official statement by the US State Department.
The 2+2 Ministerial Dialogue is a diplomatic summit held every year since 2018, with the Minister of External Affairs and the Defence Minister representing India and the Secretary of State and the Secretary of Defence representing the United States.
The discussions centre on common issues of concern between the two countries. (ANI)
Advertisement