Advertisement

The UAE-India CEPA went into operation on 1st May last year. In the nine months since then, it has boosted trade and commerce between the two countries…reports Asian Lite News
India's Prime Minister, Narendra Modi, has praised Indian exporters for utilising the business opportunities offered by the UAE-India Comprehensive Economic Partnership Agreement (CEPA).
In a tweet on his official Twitter account, Modi said it was "a great sign of Indian enterprise, and it will make Indian products popular globally."
Modi's statement came after India's Minister for Commerce and Industry, Piyush Goyal, acknowledged that "exports are roaring" because of the CEPA.
The UAE-India CEPA went into operation on 1st May last year. In the nine months since then, it has boosted trade and commerce between the two countries.
"Massive rise in exports to UAE signifying a sharp pick-up in the utilisation of the CEPA," Goyal tweeted.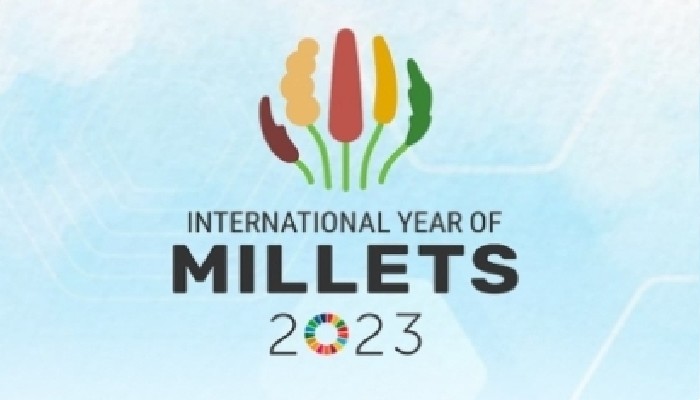 Millets: UAE on focus
The UAE has become a focus country for the promotion of Indian millets. The year 2023 has been declared by the United Nations as the International Year of the Millet.
The Agriculture and Processed Food Products Export Development Authority (APEDA) of India organised on Wednesday a virtual buyer-seller meet to increase export opportunities in the UAE for millets.
Millets are a cereal which is increasingly used in pizzas, Manchurian cuisine, Indian dishes like chilla and dosa, as well as Momos, popular in Bhutan, Nepal and the rest of the Himalayan region.
At the UN, the declaration of an International Year of the Millet this year was proposed by India, which wants to position itself as a global hub for this cereal.
Last week, India's Prime Minister Narendra Modi, in his monthly radio address to the nation, said Indian embassies around the world have been asked make efforts to increase the popularity of millet.
In conformity with Modi's directive, India's Ambassador to the UAE, Sanjay Sudhir, said at the virtual buyer-seller meet that there are huge export opportunities for Indian millets and its value-added products in the UAE and other markets in the region.
He said, "India has always been a trusted partner of the UAE," according to a media release on the event issued by the Indian government's Press Information Bureau.
APEDA Chairman M Angamuthu said – following the virtual event – that his organisation plans to organise physical millet promotion events in Dubai and cities in Saudi Arabia "by facilitating the participation of different stakeholders from India in some significant food and road shows," according to the media release.
India's major millet export markets are the UAE, Saudi Arabia, Libya, Oman, Egypt, Tunisia and Yemen. "As per the Indian government's millet promotion strategy, international retail supermarkets like the Lulu Group, Al Jazira and Al Maya in the Gulf will be roped in to establish millet corners for branding and promotion of millets."
The global millet market, now valued at US$9 billion, is expected to grow to US$12 billion by 2025 because of the promotions during the International Year of the Millet. (By Krishnan Nayar)