Advertisement

The expansion could result in increased American access to military installations in the Philippines…reports Asian Lite News
Officials from the Philippines and the United States announced on Thursday their intent to explore the potential expansion of the areas covered by their joint defense agreement.
According to the Arab News, this expansion could result in increased American access to military installations in the Philippines, a development occurring amidst escalating tensions in the South China Sea.
Earlier this year, Manila granted the United States permission to utilize four additional strategically positioned bases across the Philippines. This decision garnered significant attention from Beijing, as it expanded Washington's access to a total of nine military facilities within the country, as stipulated by the 2014 Enhanced Defense Cooperation Agreement.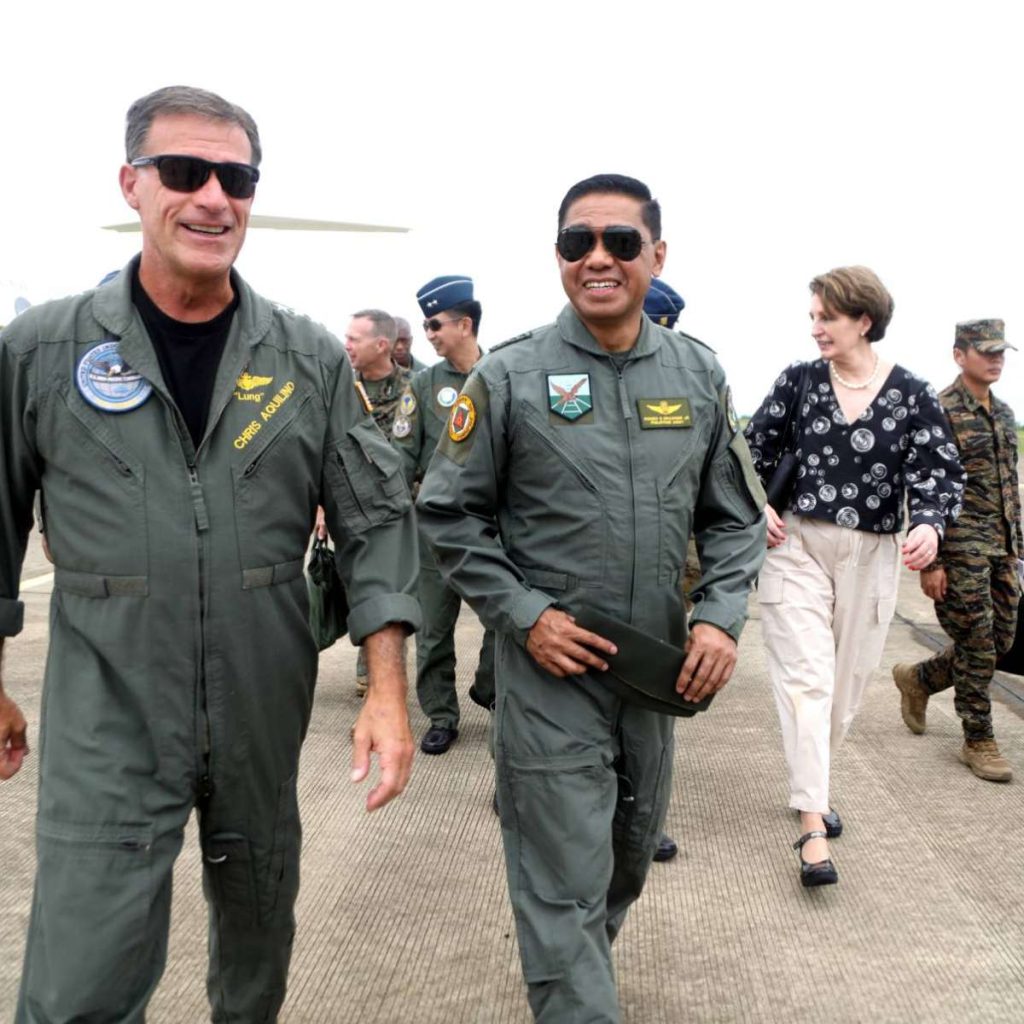 The four recently designated bases are strategically located, with three oriented towards the north, facing Taiwan, and one in proximity to an island within the contentious South China Sea, Arab News reported.
Admiral John Aquilino, the head of the US Indo-Pacific Command, disclosed that he and Lieutenant General Romeo Brawner Jr., the Philippines' military chief, have engaged in discussions concerning the potential expansion of the number of bases accessible to US forces.
Meanwhile, the Philippines rejected China's 2023 edition of its "standard map," which includes the nine-dashed line (now a ten-dashed line) in their territory.
China, on August 28, released the 2023 edition of its "standard map", incorporating the country's claims over the nine-dash line, thereby laying claim to a large part of the South China Sea. Vietnam, the Philippines, Malaysia, and Brunei have all claims over the South China Sea areas.
An official release quoted the Philippines Foreign Ministry as saying, "This latest attempt to legitimize China's purported sovereignty and jurisdiction over Philippine features and maritime zones has no basis under international law, particularly the 1982 United Nations Convention on the Law of the Sea (UNCLOS)."
The 2016 Arbitral Award invalidated the nine-dashed line, the statement read, adding that "maritime areas of the South China Sea encompassed by the relevant part of the 'nine-dash line' are contrary to the Convention and without lawful effect to the extent that they exceed the geographic and substantive limits of China's maritime entitlements under the Convention".
The Philippines called on China to act responsibly and abide by its obligations under UNCLOS and the final and binding 2016 Arbitral Award.
On July 12, 2016, the arbitral tribunal ruled in favour of the Philippines on most of its submissions. The arbitral tribunal adjudicating the Philippines' case against China in the South China Sea ruled overwhelmingly in favour of the Philippines, determining that major elements of China's claim—including its nine-dash line, recent land reclamation activities, and other activities in Philippine waters—were unlawful, according to the United States–China Economic and Security Review Commission.