Advertisement

As of 5:30 am local time, there were no reports of casualties, according to Kiper, though he added that the military command will provide the final data and results of combat work…reports Asian Lite News
The port and industrial infrastructure of the Odesa region were damaged after Kyiv met with a barrage of drone attacks in the early hours of Wednesday, CNN reported citing the head of the Ukrainian regional military administration, Oleh Kiper.
This comes after both Russia and Ukraine accused each other of carrying cross-border attacks on Tuesday. "At night, the enemy directed attack UAVs to the south of the Odesa region. As a result of the attack, fires broke out at the facilities of the port and industrial infrastructure of the region, and a grain elevator was damaged. All response teams are at the scene," Kiper posted on Telegram.
As of 5:30 am local time, there were no reports of casualties, according to Kiper, though he added that the military command will provide the final data and results of combat work.
Meanwhile, the strikes come soon after Ukraine shot down 10 drones over Kyiv early Wednesday, CNN reported.
Serhiy Popko, head of the Kyiv City Military Administration, confirmed about shooting down 10 drones over Kyiv, in a Telegram post early Wednesday.
Initial information indicates that Russian forces used Shahed barrage munitions in the barrage of attacks, Popko said.
"Drone groups approached Kyiv simultaneously from several directions. However, the air defence forces detected and destroyed all aerial targets – over 10 UAVs – in a timely manner," CNN quoted Popko as saying.
He said debris from the drones has fallen in the districts of Solomianskyi, Holosiivskyi, and Sviatoshynskyi in Kyiv and that some non-residential buildings and road surfaces were damaged, but no serious damage or fires.
Kiper had also warned of possible drone attacks on the Odesa region, and asked the people to take shelter while its air defenses were at work, CNN reported citing a Telegram post.
Earlier on Tuesday, Russia alleged that Ukraine again attempted a drone strike in Moscow targeting the "exact same building" that was hit on Sunday.
Meanwhile, Kyiv accused Russia of shelling a medical facility in the southern port city of Kherson, killing a doctor and wounding a nurse.
Ukrainian officials, including President Volodymyr Zelensky, have suggested that these attacks are meant to shatter any remaining sense of calm in the Russian capital.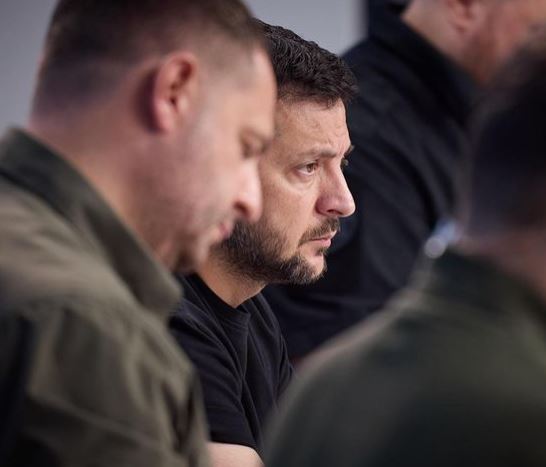 "Moscow is rapidly getting used to a full-fledged war," CNN quoted Mykhailo Podolyak, an adviser to Zelensky, as saying,
Last month, Russian missiles badly damaged a historic Orthodox cathedral in the southern Ukrainian port city of Odesa. The Odesa strikes killed at least one person and injured several others, CNN reported citing Ukrainian officials. The attacks also destroyed other historic buildings, Ukraine's culture ministry said. (ANI)
ALSO READ-Belarus denies claims of Wagner fighters moving to Poland's border
Advertisement