Advertisement

It is believed that on a recent trip, even the Pakistani military chief couldn't convince Saudi Crown Prince Mohammed bin Salman to release emergency funding for the country….reports Asian Lite News
Saudi Arabia is no longer willing to bail out Islamabad and refused to provide 'easy money' to Pakistan, demanding economic reforms, reported Middle East Eye.
Pakistan is in dire need of sustained US dollar inflows to avoid defaulting on nearly USD 80 billion of international loan repayments over the next three and a half years. The country is currently sitting on just USD 3 billion in foreign exchange reserves. Saudi Arabia's decision to refuse to provide any further bailouts or interest-free loans to Pakistan has left the government in Islamabad in shock and has prompted the finance minister to complain that even friendly countries aren't keen on helping Pakistan out of its economic emergency, Middle East Eye reported.
Umar Karim, an associate fellow at the King Faisal Center for Research and Islamic Studies, said Pakistani authorities are in a state of shock.
"While previously Saudi Arabia and other Gulf countries would bail Pakistan out off the back of a phone call from the foreign minister or the prime minister, this time around they are really being put through the mill," Karim told Middle East Eye.
It is believed that on a recent trip, even the Pakistani military chief couldn't convince Saudi Crown Prince Mohammed bin Salman to release emergency funding for the country.
At the World Economic Forum in Davos in January, the Saudi finance minister made the Kingdom's new policy very clear, reported Middle East Eye.
Mohammed al-Jadaan said, "We used to give direct grants and deposits without strings attached and we are changing that. We are working with multilateral institutions to actually say we need to see reforms."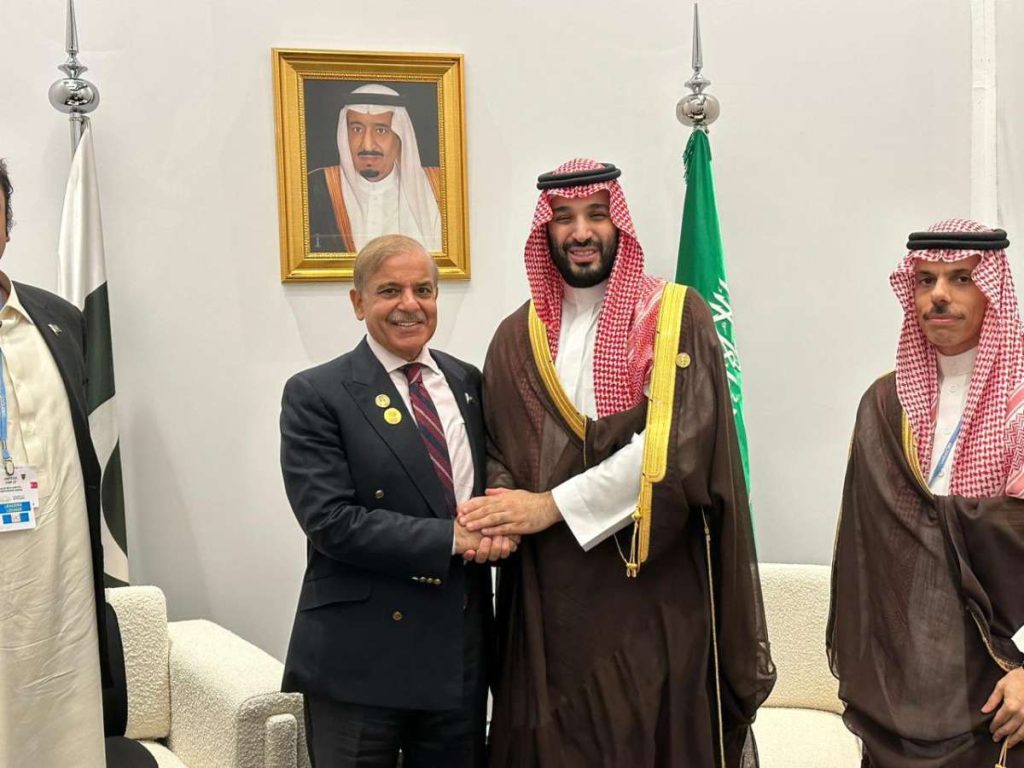 "We are taxing our people, we are expecting also others to do the same, to do their efforts. We want to help but we want you also to do your part."
"Saudi Arabia is on a different course now. They've reset their relationship with other countries and refused to give financial handouts to namely: Jordan, Morocco and even Egypt. However, Pakistan, which is far more dysfunctional than all of the others, should have seen it coming," Alam told Middle East Eye.
Meanwhile, the rate of inflation in Pakistan is set to hit 33 per cent in the coming months and the country's currency has devalued nearly 65 per cent in the last 12 months.
"Pakistan's been lulled by a false sense of security", the analyst said, "that with a population of over 220 million and a comprehensive nuclear weapons programme, it's too big for the world to let it fail. This has bred complacency across successive governments and the country's military leadership of easy loans or bailouts."
Nearly six months ago, in a bid to stem the outflow of foreign exchange, the Pakistani government stopped almost all imports, leading to a raw materials shortage across manufacturing sectors and a temporary shutdown of several automobile manufacturing plants and textile factories.
Saudi Arabia and the International Monetary Fund (IMF) are both demanding economic reforms from Pakistan.
Pakistan is locked in difficult negotiations with the IMF over its 13th bailout package since the 1980s, reported Middle East Eye.
If an agreement isn't struck soon, Pakistan will find it increasingly difficult to secure international loans, as its credit rating has been downgraded to junk. (ANI)