Advertisement

Chancellor Scholz was accorded a ceremonial welcome at the forecourt of Rashtrapati Bhawan, reports Asian Lite News
German Chancellor Olaf Scholz today arrived in New Delhi for a visit to India from February 25-26.
Prime Minister Narendra Modi received Scholz for a ceremonial welcome at the forecourt of Rashtrapati Bhawan. Both leaders will discuss bilateral, regional and global issues.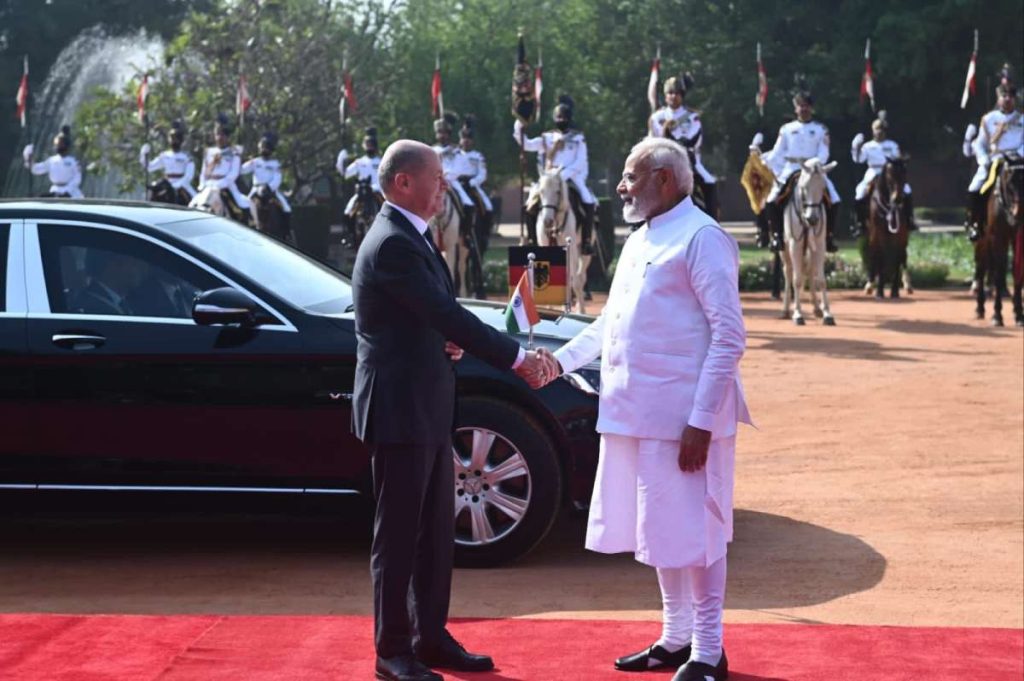 PM Modi and Scholz will also interact with CEOs and business leaders of both sides. Scholz will also meet President Droupadi Murmu.
Scholz is accompanied by senior officials and a high-powered business delegation, and his visit to India is the first standalone one by any German Chancellor since the commencement of the Inter-Governmental Consultation (IGC) mechanism between the two nations in 2011, the Ministry of External Affairs (MEA) said in a press release.
He will proceed to Bengaluru on February 26, according to the MEA press release.
Scholz's visit will enable both nations to take stock and progress on the key outcomes of the 6th Inter-Governmental Consultation (IGC), strengthen security and defence cooperation, work towards closer economic ties, enhance the opportunity for the mobility of talent and give strategic guidance to ongoing collaboration in Science and Technology.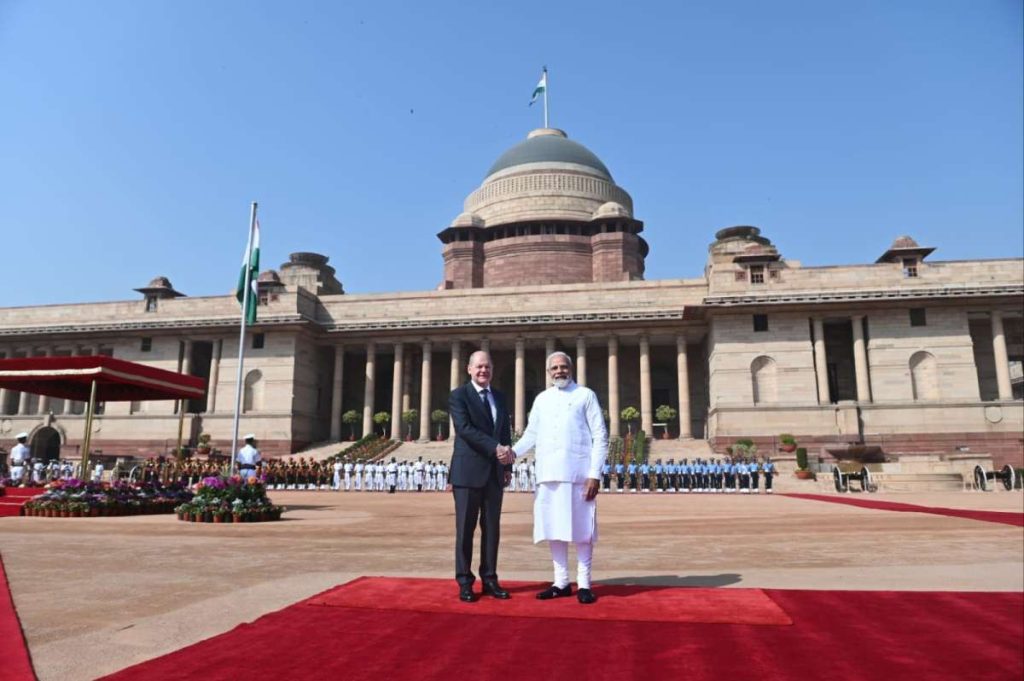 The MEA in the press release noted, "The India-Germany Strategic Partnership is underpinned by shared values, trust and mutual understanding. Robust investment and trade linkages, cooperation in the areas of green and sustainable development and growing people-to-people ties have strengthened bilateral relations."
The MEA further stated that both nations also work closely at multilateral and international platforms, notably as part of the G4 for United Nations Security Council reforms.
India and Germany share a strong economic partnership. Germany is India's largest trade partner in the European Union and has consistently been among India's top 10 global trade partners. It is also one of the largest foreign direct investors in India.