Advertisement

The intractable nature of the year-long Ukraine war has manifested itself in the UN Security Council in the drama of Russia and Ukraine holding two rivaling moments of silence for victims of conflicts there, reports Arul Louis
As the Council met on Friday, the anniversary of the Russian invasion of Ukraine, Kiev's Foreign Minister Dmytro Kuleba called for a moment of silence to honour the victims of Moscow.
Russia's Permanent Representative Vassily Nebenzia reluctantly joined in while appearing to object.
He next asked for another moment of silence for "all victims of what has happened in Ukraine starting in 2014" — a reference to the West-backed protests that ousted the democratically elected government of President Viktor Yanukovych that was followed by Russia's annexation of Crimea and an insurgency by ethnic Russians in the Donbas region.
After he appeared to be prompting Secretary-General Antonio Guterres, everyone, including US Secretary of State Antony Blinken joined in.
Earlier, Kuleba had defiantly declared that Russia's President Vladimir "Putin is going to lose much sooner than he thinks".
"Ukraine will resist as it has done so far, and Ukraine will win," he said.
He said that 141 countries had voted in the General Assembly on Thursday to deplore Russia's invasion and demand its withdrawal from Ukraine.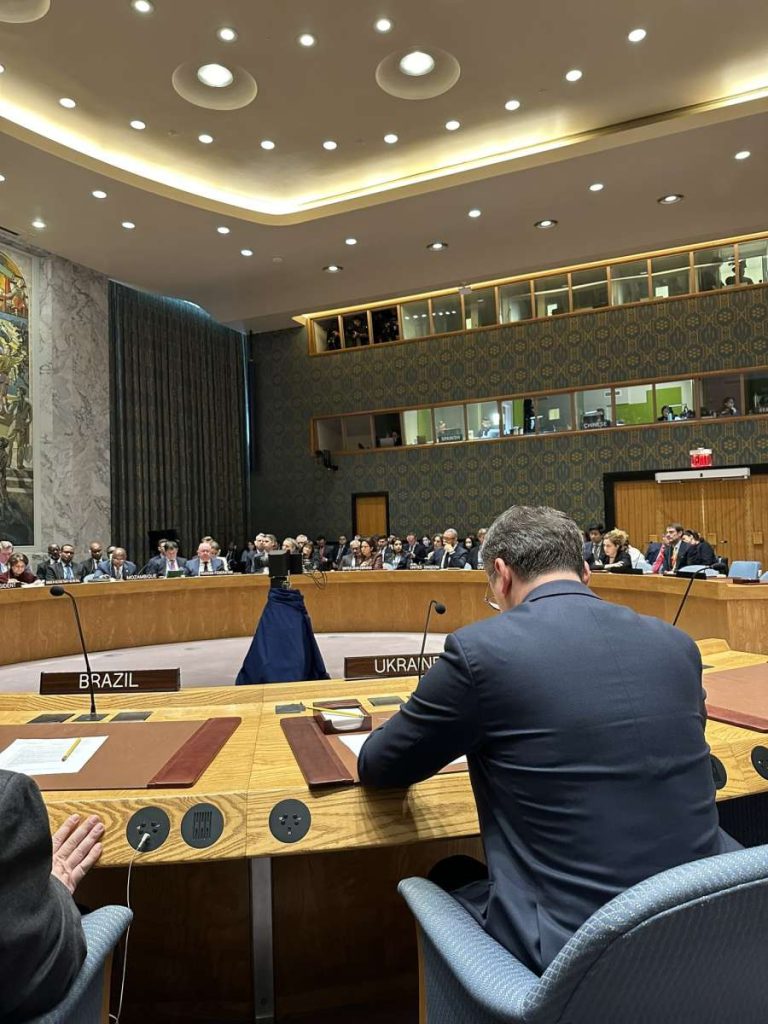 He made an appeal for weapons for his country's "legitimate" defence and added, "if you give weapons to Russia, you commit a crime".
Nebenzia accused the west of wanting the strategic defeat of Russia and its disintegration.
"Our Western colleagues are currently happy with everything: the Russians and Ukrainians are killing each other, and the Western companies are getting fabulously rich, and NATO is getting rid of its old weapons."
Blinken said that "when President Putin couldn't break the Ukrainian military, he intensified efforts to break Ukrainians' spirit".
He also listed listing what he said were the war's toll: Tens of thousands of Ukrainian men, women, and children; more than 13 million uprooted people from their homes; more than half of the country's energy grid destroyed; more than 700 hospitals, 2,600 schools bombed; and at least 6,000 Ukrainian children taken away to Russia.
"There is an aggressor and there is a victim. Russia fights for conquest. Ukraine fights for its freedom."
While Washington is ready for meaningful diplomatic efforts to find peace while upholding the UN Charter's principles, he warned that the world must not be fooled by calls for a ceasefire that will only help Russia rearm for another round.
He said that it would be a "false equivalency" to call on both sides to stop fighting when Russia is the aggressor.
Blinken appeared to be dropping a cautionary note on the 12-point proposal that China made for ending the war.
Referring to the plan, China's UN Mission's Charge d'Affaires Dai Bing asserted that Beijing has always taken an objective and impartial stance and stands ready to play a constructive role.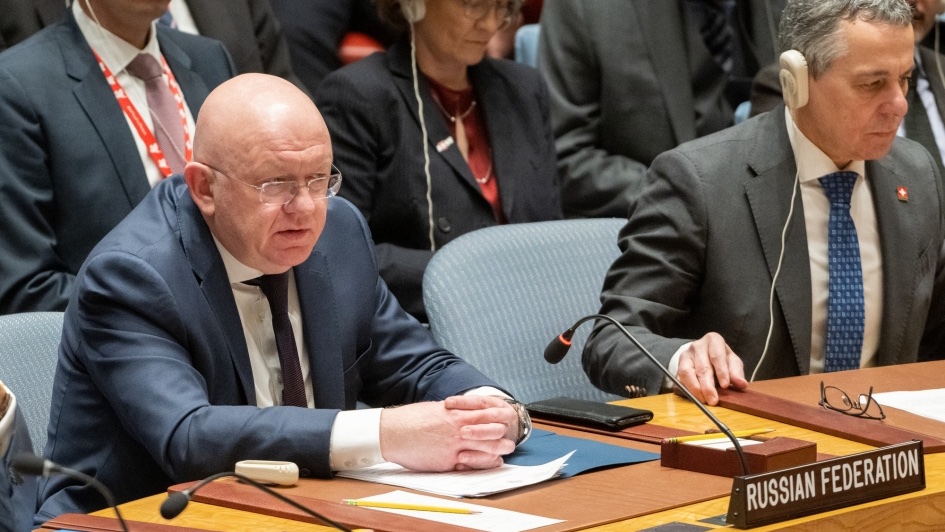 He called on Russia and Ukraine to resume negotiations without preconditions.
Guterres said: "Life is a living hell for the people of Ukraine. We must all encourage every meaningful effort to end the bloodshed and, at long last, give peace a chance.
"The guns are talking now, but in the end, we all know that the path of diplomacy and accountability is the road to a just and sustainable peace."