Advertisement

Overuse of ground water to blame for the sprout of more sink holes. Konya's fertile plains are called Turkey's breadbasket, but thousands of sinkholes are now plaguing the region, constituting a threat to crops and humans…. writes Burak Akinci
The number of sinkholes is alarmingly increasing in Türkiye's drought-stricken central Konya province, putting farmers' livelihoods in danger amid uncontrolled water use.
Konya's fertile plains are called the country's breadbasket, but thousands of sinkholes are now plaguing the region, constituting a threat to crops and humans.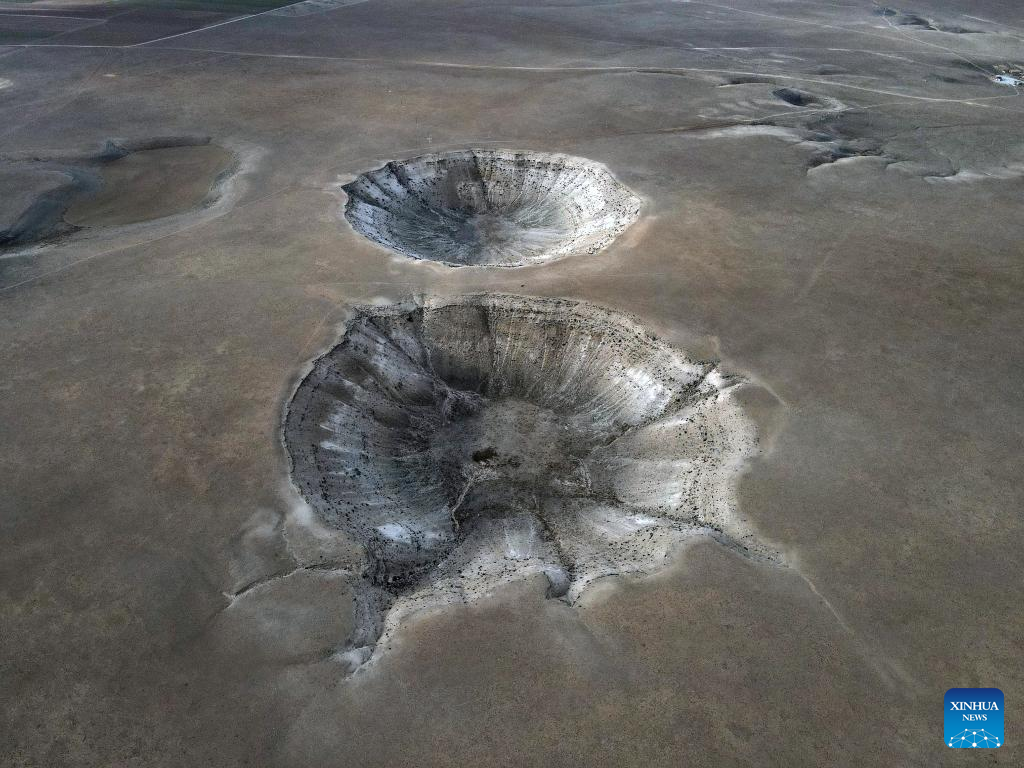 Professor Fetullah Arik, head of the sinkhole research center at Konya Technical University, said the number of sinkholes has long remained relatively stable, but a count in 2020 revealed a remarkable increase, which currently stands at over 2,600. He warned that the vast majority of Konya Basin, an agricultural hub, is in danger from new sinkholes.
Arik estimates that 700 of those are deep pits, most of which are centered near the town of Karapinar.
"Most known sinkholes are located in Konya province, and more specifically concentrated in Karapinar district and surrounding plains," he told Xinhua in an interview.
"We have detected about 500 sinkholes in the Karapinar region alone. According to our surveys there, we have detected sinkholes as big as 160 meters in diameter and 140 meters in depth," he said.
He said that over the past ten years, the tally of sinkholes in the region has drastically increased with intensive irrigation practices.
"With the persistent drought, groundwater reservoirs can not be replenished, contributing to this problem. Since the 1960s, the underground water level has fallen by at least 45 meters in the Konya basin," Arik stressed.
Türkiye is experiencing drought amid global warming, and most lakes in the country have receded in recent years.
According to the local farmers' association, there are around 35,000 licensed wells in the region, but water holes illegally dugged by farmers to irrigate their farmland have proliferated over the last decade.
"These illegal wells are a real problem because we don't know how much water they are draining, and they contribute to the formation of sinkholes," he warned.
The scientist pointed out that the most effective measure to deal with sinkholes is to control the amount of groundwater, as it is not possible to control nature's geological and meteorological conditions.
Studies show that sinkholes are now expanding into more dangerous locations, like agricultural areas, residential areas, and energy investment areas.
Arik added that other methods of obtaining water are more expensive, which reduces farmers' income. However, he warned that if farmers continue to rely on groundwater, the problem will get even worse.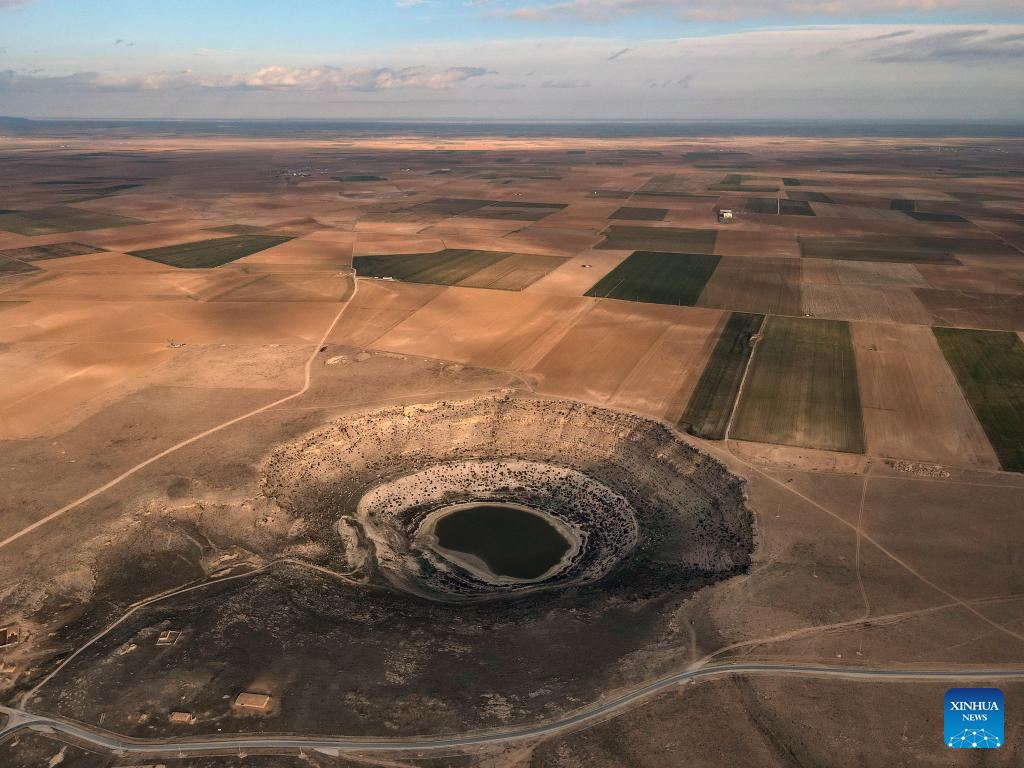 Mehmet, a farmer from Karapinar, said that the livelihood of many farmers in his town and surrounding habitats are in danger.
"Authorities have said that sinkholes are the consequences of bad agricultural habits but with less and less rainfall in years, we don't have any other choice than to draw water from underground reservoirs," he stressed.
"We are dependent on underground water, but this is also a big problem as reservoirs do not supply enough for our crops anymore," he lamented.