Advertisement

During the 3rd Tourism Working Group meeting, delegates will also visit the Art and Craft Bazaar organized by the state government showcasing local handicrafts…reports Asian Lite News
The Third G20 Tourism Working Group Meeting will be held here from May 22 to 24, and the stage is set for discussions and deliberations on final deliverables, Union Tourism Secretary Arvind Singh said on Sunday.
Addressing a press conference at SKICC, the official, giving details, said that there are two key deliverables of the Tourism Working Group, which include GOA Roadmap for Tourism as a vehicle for achieving sustainable development goals (SDGs) and G20 Tourism Ministers' Declaration.
This is the only working group meeting taking place in Srinagar as part of G20 effort with excellent response from all the member countries, all the invited countries and the international organisations, having the highest participation registered compared to the first two Tourism Working Group Meetings at Rann of Kutch and Siliguri.
Singh also said that G20 member countries, invited countries, and international organisations will give valuable inputs and feedback on these two draft documents and after negotiations with G20 Member Countries on these drafts, final versions will be placed in the Fourth Tourism Working Group Meeting.
He said that the Srinagar meeting will deliberate on the five key priority areas namely Green Tourism, Digitalisation, Skills, MSMEs, and Destination Management. These priorities are key building blocks for accelerating the transition of the tourism sector and achieve the targets for 2030 SDGs.
The Tourism Secretary said that a side event on 'Film Tourism for Economic Growth and Cultural Preservation' will be organised on May 22 and 23, focusing on strategies to promote film tourism in J&K. The event will witness the participation of G20 member countries, invited countries, international organisations, and industry stakeholders. He also said that a draft 'National Strategy on Film Tourism' will be unveiled to provide a roadmap for harnessing the role of films in promoting tourist destinations.
G20 Chief Coordinator and former Foreign Secretary Harsh Vardhan Shringla said: "Tourism Working Group has the broader objectives first to present India's rich and diverse cultural identity to the world and to promote tourism potential of India to the world. We have tried to bring in the sustainable tourism, eco tourism, adventure tourism etc. what is actually relevant to J&K."
Shringla also said that the vision of Prime Minister Narendra Modi is to ensure that the message of India's G20 Presidency is taken down the grassroots level through Jan Bhagidari process and lot of efforts were made to sensitise the people of this country about G20.
During the 3rd Tourism Working Group meeting, the delegates will also visit the Art and Craft Bazaar organized by the state government showcasing local handicrafts, work of artisans, signifying the importance of community participation. The delegates will also have 'hands-on' experience through DIY activities at the Craft Bazaar.
While there will be no restrictions on public movement public in Srinagar all shops and business establishments are open to welcome the G20 summit guest. People from different sectors welcome the delegates and believe that this G20 summit meeting give a boost to the development of Jammu and Kashmir in all fields and boost the tourism sector on an international level which boosts the economy of the Union Territory.
Time and again Pakistan has shown strong discontent at New Delhi's intention to convene the G20 Tourism Working Group conference in Kashmir.
Rejecting Pakistan's criticism, India had said G20 meetings are being organized in the entire country and hence it is "natural" to hold meetings in Jammu and Kashmir and Ladakh as "these are inalienable parts of India."
Pakistan recently slammed India's decision to host a G20 meeting in Srinagar and parts of Kashmir as an "irresponsible move".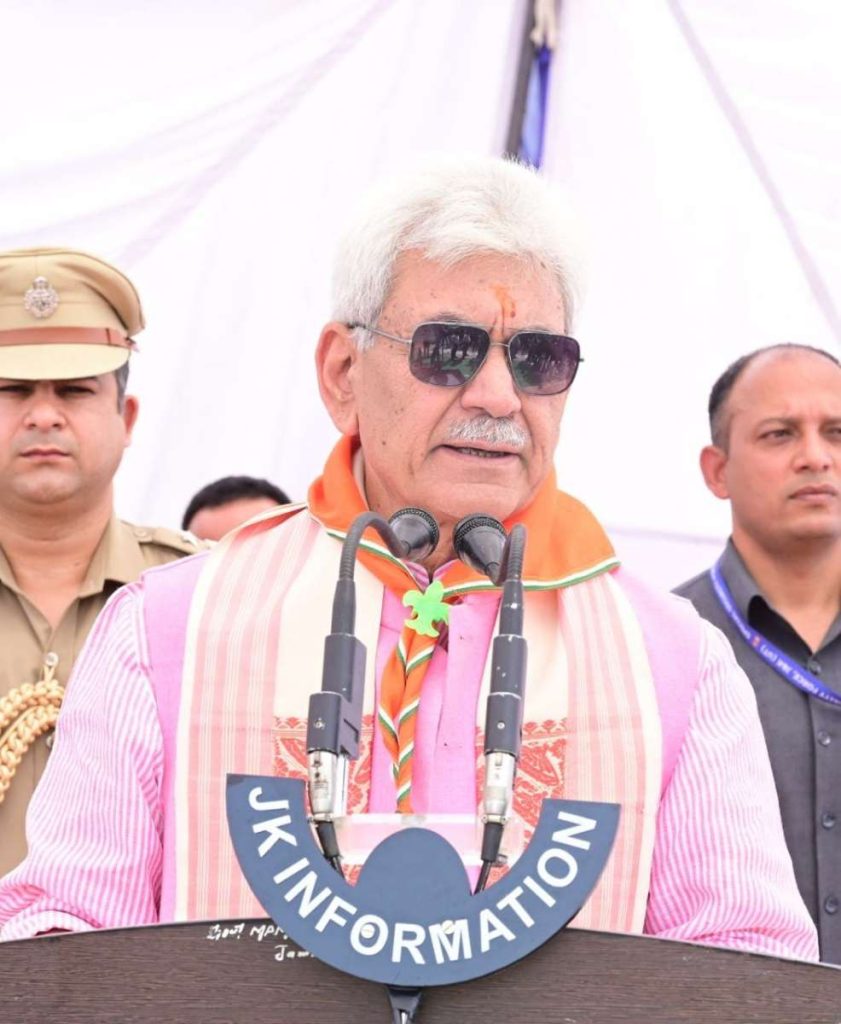 Lt Governor welcomes delegates
J&K Lt Governor Manoj Sinha extended a warm welcome to delegates of G20 nations & members of multilateral organisations coming to Jammu abd Kashmir for 3rd Tourism Working Group Meet.
He also expressed gratitude to the Prime Minister for providing the historic opportunity and honour to J&K to host G20 meeting.
Sinha tweeted: "I extend a warm welcome to distinguished delegates of G20 nations & members of multilateral organisations to 'Paradise on Earth'. From dreamy scenery to enchanting lake to snowcapped majestic mountains, J&K offers perfect environs for 3rd Tourism Working Group Meet.
"I would like to express my deepest gratitude to Hon'ble Prime Minister Shri Narendra Modi ji for providing this historic opportunity & honour to J&K to host G20 meeting. I am sure the delegates will also be able to experience priceless culture, cuisine, besides warm hospitality".