Advertisement

N. Bhaskara Rao, a researcher specializing in public policy analysis, ₹ 10 lakh crore is the estimate for holding Lok Sabha, assembly and local body polls (panchayats, zila parishad, municipalities) together, news agency PTI reported…reports Asian Lite News
In the midst of a discussion about conducting elections simultaneously, a recent study published on Tuesday has estimated that the overall cost of elections, from Lok Sabha to local bodies, amounts to ₹10 lakh crore. This substantial expenditure could potentially be reduced by ₹3-5 lakh crore if the voting period were shortened to just one week and political parties rigorously adhered to the model code of conduct.
The study projects that the 2024 Lok Sabha elections will incur an expenditure of approximately ₹1.20 lakh crore, with the Election Commission expected to cover only a meager "20 percent" of this sum. Notably, this estimation excludes expenses related to new electronic voting machines.
N. Bhaskara Rao, a researcher specializing in public policy analysis, ₹ 10 lakh crore is the estimate for holding Lok Sabha, assembly and local body polls (panchayats, zila parishad, municipalities) together, news agency PTI reported.
It's essential to highlight that the entire election budget is not solely funded by the central and state governments; political parties also contribute significantly through candidate expenses and campaign costs. In fact, campaigning often commences well before the official election schedule is announced. However, parties are only legally obligated to disclose their election expenses to the Election Commission from the date of poll announcement until the completion of the election process.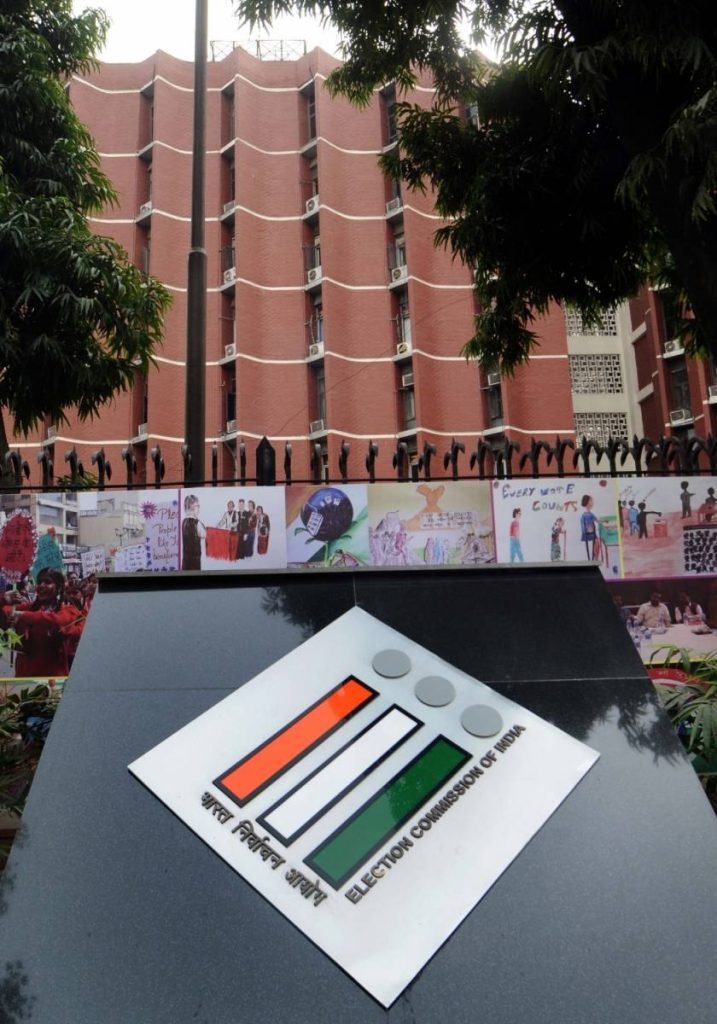 While there are spending limits imposed on individual candidates during their campaigns, no such restrictions exist for political parties. For instance, during the 2019 Lok Sabha elections, political parties collectively amassed ₹6,400 crore in funds but expended only ₹2,600 crore.
According to Rao's calculations, the 2024 Lok Sabha elections could reach ₹1.20 lakh crore, and if all assembly elections were held simultaneously, the expenditure could rise to ₹3 lakh crore, taking into account nearly 4,500 assembly seats nationwide. Additionally, he estimated that conducting all municipal elections concurrently would cost around ₹1 lakh crore, involving nearly 500 municipal seats across the country. Similarly, for zila parishads (650 seats), mandals (7,000 seats), and village (gram) panchayats (250,000 seats), the estimated cost of elections stands at ₹4.30 lakh crore.
Rao emphasizes that simply holding simultaneous elections will not substantially reduce election expenses; instead, cost reduction hinges on the campaign practices of political parties, the efficiency of the Election Commission, and the strict adherence of parties to the model code of conduct. He believes that implementing a "one-week poll" and rationalizing the election schedule without multiple phases could be instrumental in reducing costs. This approach would primarily cut down expenses related to travel, printing, media campaigns, and booth-level logistics.
Nevertheless, Rao underscores that without addressing issues like "vote buying" or voter inducement, election expenditure is unlikely to see significant reductions. As a veteran in the field, Rao, who previously headed the Centre for Media Studies (CMS), has authored several books on elections and election spending.
ALSO READ-Pakistan's caretaker PM assures US of free, fair polls