Advertisement

World Bank also assured Lanka to provide further guidance and necessary support regarding the use of international media and welfare benefits…reports Asian Lite News
The World Bank assured its support to development reform programme of Sri Lanka, which is going through its worst-ever economic crisis in the history.

The World Bank's Vice President in charge of the South Asia region, Martin Raiser who met President Ranil Wickremesinghe on Tuesday assured to provide technical assistance in drafting laws for development policy operations, and to provide further guidance and necessary support regarding the use of international media and welfare benefits.

The World Bank Development Policy Operational Program was fully investigated and the President and World Bank representatives gave their views on its progress, President Media Division (PMD) said on Tuesday.

"Improving financial supervision and credit management, improving tax administration, reducing sovereign-financial sector linkages and systemic risks, maintaining stability and confidence in the banking sector, restructuring and decentralisation, reducing policy uncertainty and increasing the competitiveness of the economy, mobilising private capital and competition in the broadband market, strengthening the social security institution, delivery system and targeting were discussed at length," the PMD stated.

World Bank representative included Country Director Faris H. Hadad-Zervos, Country Manager Chiyo Kanda, International Finance Corporation Sri Lanka and Maldives Manager Alejandro Alvarez de la Campa and Country Advisor Husam Abu Daga, while Sri Lankan delegation included Finance Ministry Secretary, Mahinda Siriwardena and Central Bank Governor Nandalal Weerasinghe.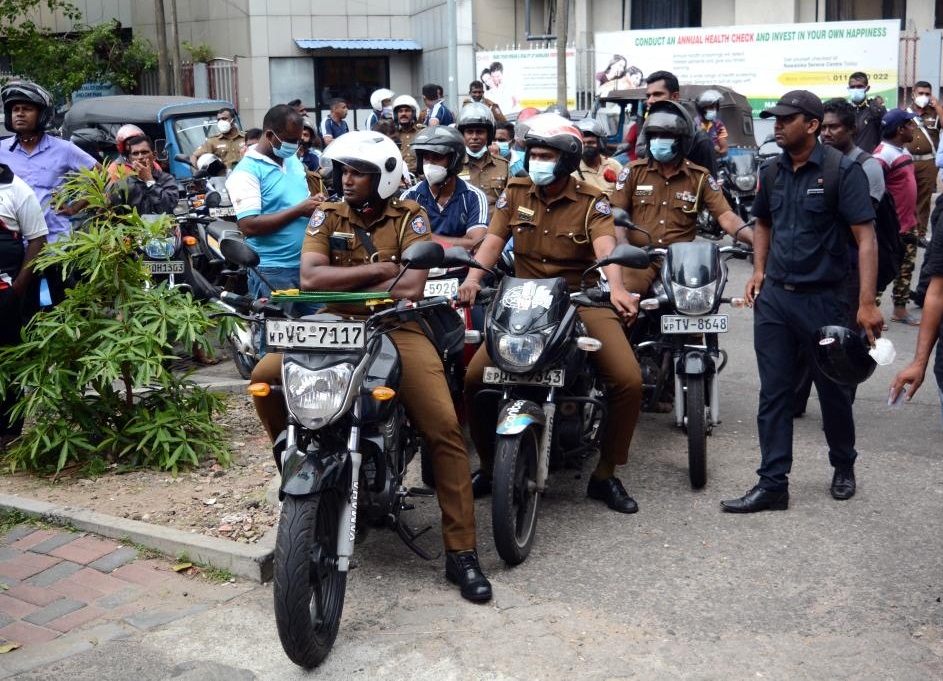 Many services declared essential
 In the wake of mass protests planned on Wednesday by professionals against major tax hikes and postponement of election, Sri Lankan President Ranil Wickremesinghe issued a gazette notification declaring ports, airport and public transport as essential services with immediate effect.

"President Wickremesinghe signed a Gazette notification a short while ago declaring public transport services for passengers or goods, discharge, carriage, landing, storage, delivery & removal of articles of food or drink, or coal, oil, fuel from vessels within any port as definedfor the purposes of the Customs Ordinance (Chapter 235), the provision and maintenance of facilities for transport services by road, rail or air, including roads, bridges, culverts, airports, ports & railway lines, as essential services with immediate effect," President's Media Division announced on Monday night.

President Wickremesinghe's extraordinary gazette comes following Professional Trade Union Alliance (PTUA) comprising 40 trade unions representing doctors, professionals and workers from ports, railway and bus services has threatened to cripple the country with a massive trade union action on Wednesday.

Trade unions have termed the new tax policy – introduced to "please" the International Monetary Fund's (IMF) to obtain a bailout package of $2.9 billion – "unfair and oppressive".

During the weekend President Wickremesinghe, who met some trade unions, had stressed that the country cannot be push out of the ongoing economic crisis without the IMF bailout package.

"Revising the taxes before reaching a final agreement with the IMF could have a negative impact on the ongoing discussion with the IMF," Wickremesinghe has told the trade unions which opposed his stance. (with inputs from Susitha Fernando)