Advertisement

Richard Wagner, being a great dramatist himself was completely mesmerized and spellbound after reading two of Kalidasa 's play's Malavikagnimitra and Vikramorvasi, writes Dilip Roy 
Kalidasa is recognized as the greatest poet in Classical Sanskrit literature a Crown Jewel in the Royal Court of King Vikramaditya and certainly one of the greatest in World Literature. Just as Tagore became famous in Europe with his song offerings (Geetanjali) in the early 20th century, Kalidasa took the entire Western Europe by storm with his play (Shakuntala) in the early 19th century. Kalidasa's status as a major poet and dramatist in classical Sanskrit literature remains unequaled to date.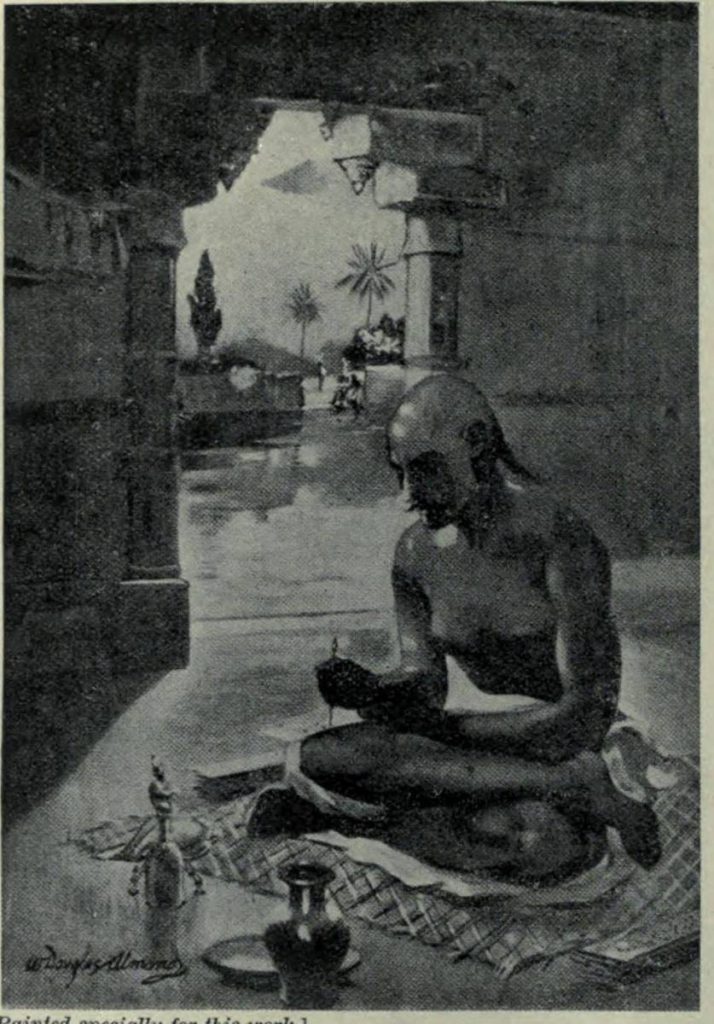 Kalidasa is said to have lived in around (first millennium BCE) at a place called Ujjain a central province of India from where he wrote most of his works was also known as the capital of empires, a centre of India's ancient culture for thousands of years. Kalidasa's accomplishment is distinguished by the excellence of his work. He was a dramatist, a writer of epic and lyric poems of exceptional talent. His two works are best known outside India are a play Shakuntala and a poem Meghduta (Cloud Messenger) Kalidasa based most of his work on Indian epics Mahabharata, Ramayana and also the ancient Vedas.
Kalidasa's work influenced whole range of artistic and literary circles of Europe in the late 18th and early 19th century. It was the German Indologist Georg Foster's translation of Shakuntala in 1803 that went on to inspire besides German, Danish, French, Polish, and Italian. Five operas and a ballet even Beethoven has reflected in his journal of (1815) the Italian composer Franco Alfano's (1875-1954) Sakuntala is regarded his best work and was performed at Rome opera in 1952 just two years before his death.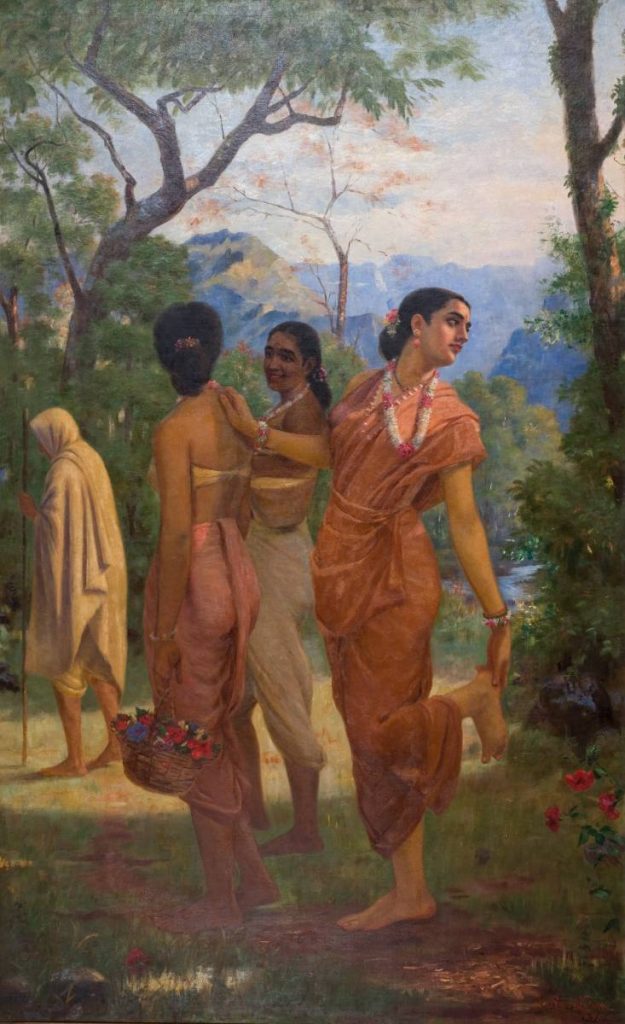 The opera was also revived at the Wexford Opera Festival in 1982 Ireland. Sigismund Bachrich (1841-1913) composed a ballet, Ignacy Paderewski (1860-1941) composed a polish opera and went on to become the first Prime Minister of Poland in 1919. French composer Ernest Reyer (1823-1909) produced a ballet for Paris opera and staged on 14th July 1858, Karl VON Perfall (1824-1907) composed a German opera, Franz Schubert's unfinished German opera "Sakontala." Another significant contribution to Kalidasa's work was done by a Hungarian composer Karl Goldmark (1830-1950). He composed the most successful ground breaking overture to Kalidasa's  Shakuntala in 1865.
A staunch supporter of Wagner, he was chiefly responsible for founding of the Vienna Wagner Circle in 1872. However, The chorus of praise was led by a noted German Indologist Johann Gottfried Herder (1744-1803) who published Goethe's epigram in his fourth book of Zerstreute Blatter "Scattered Leaves." (1792) also wrote an ecstatic forward to the second edition of Georg Forster's translation of Shakuntala in 1803.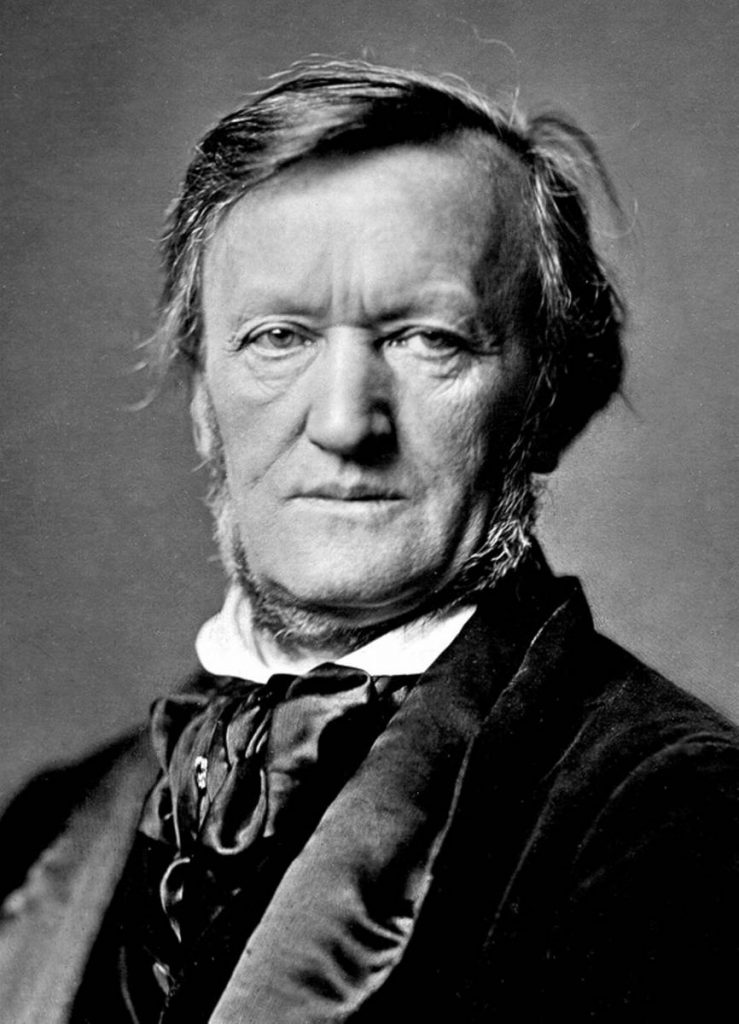 Most significantly, the greatest impact was felt on three German intellectual giants such as Goethe, Schiller and Richard Wagner. Goethe's affection for Shakuntala continued throughout his life and it watered the seed of many motifs in his later works. In his epic work Faust Goethe used the prologue of Kalidasa's drama Shakuntala while Schiller interpreted the poem Meghaduta (The Cloud Messenger) in his play called Maria Stuart. Therefore, It is no wonder that the Romantic Poets and Musicians of 19th century Germany fell for the plays and poems of Kalidasa.
Richard Wagner, being a great dramatist himself was completely mesmerized and spellbound after reading two of Kalidasa's play's Malavikagnimitra and Vikramorvasi (Re:Cosima Wagner Diaries 1869-1877) Cosima asks Richard if Vikramorvasi would be suitable for an opera setting. No he says "it would have to be done for a Court of a kind we no longer possess." Richard goes on to say to his wife Cosima, in Malavikanimitra we are fascinated by descriptions of Court etiquette. "Everything which we nowadays claim to be original is reflected here, but how stiff and crude Louis X1V seems in comparison."
Since Wagner was not familiar with the opulence of Royal Court details of Indian period settings and being a perfectionist he did not persue it. However, Wagner also goes on to say that he enjoyed reading Malavika and Agnimitra with utmost delight; wit, invention, grace, life and fine customs everything about it is captivating. Wagner regarded Kalidasa as one of the greatest dramatist that ever lived also asserts and goes on to state in the same book that German language as it were would take place occupied by Sanskrit in India as a language of culture.
Between 18th and 19th century, Germany produced a great number of Sanskrit scholars than the whole of Europe combined among them the most notable professor of Sanskrit at Leipzig university at the time was Hermann Brockhaus (1806-1877) a brother-in-law of Richard Wagner from whom Wagner gained a lot of knowledge on Indian philosophy and literature although Wagner was already an Indologist in his own right.
Goethe summarizes thus:" Here the poet Kalidasa seems to be in the height of his talent in representation of the natural order, of the finest mode of life, of the purest moral endeavor, of the most sovereign and of the most divine meditation, still he remains in such a manner the Lord and the Master of his creation."
In India too Kalidasa's ardent admirer was none other than one of 20th century's greatest poet and Nobel laureate Rabindranath Tagore (1861-1941) who has interpreted Kalidasa's plays and poems into his works.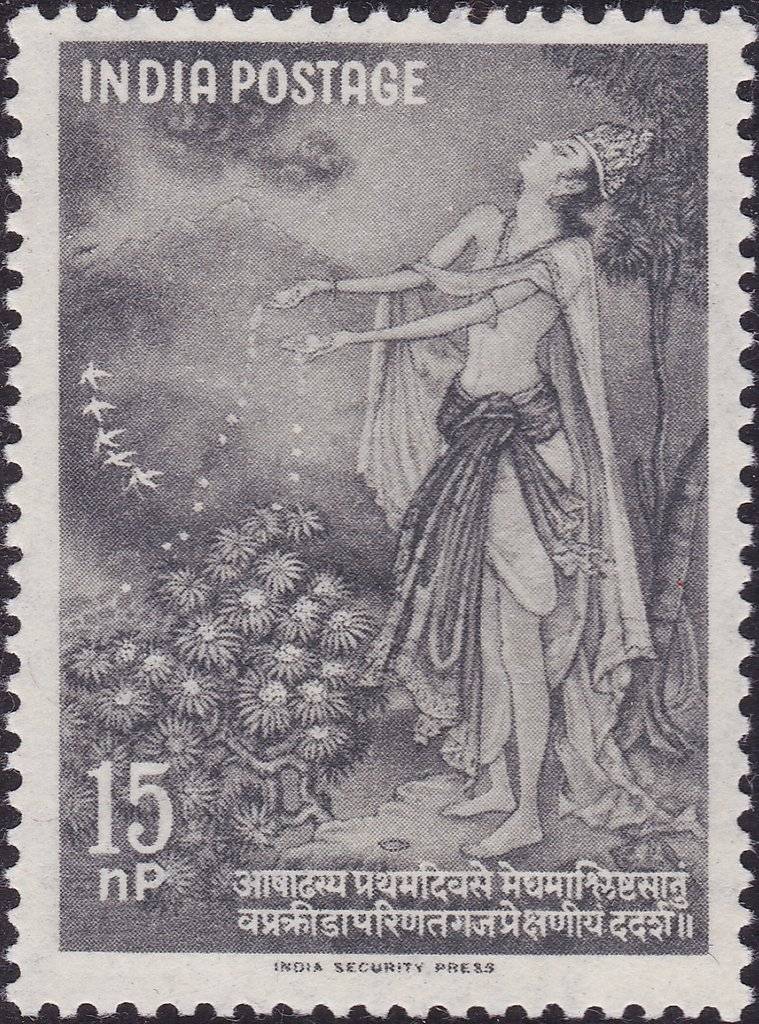 According to German Indologists, Kalidasa was not just central to Indian literature but, to the entire Indo-European Cultural inheritance. The great German philosopher Arthur Schopenhauer called the opening of Sanskrit Literature "the greatest gift to our century."
Postscript: In today's Germany, there are about fourteen major universities that has Indology and Sanskrit studies in their faculty and among them Heidelberg boasts the largest Dept. of Indology. In Wagner's private library at Bayreuth there is a section called Orientalia which has an extensive collection of Indian classical literature and philosophy in German language which Wagner used to read.  
(Dilip Roy is an ardent admirer of Richard Wagner's prose works and operas he is also an elected Fellow of Royal Asiatic Society of Great Britain and Ireland. Dilip is also of firm opinion that Richard Wagner has no equal in the world of opera who occupies a supreme position as an European artist a polymath one who embodies all forms of art  and culture and will remain paramount on the cultural map of the world.)
ALSO READ – Poet-Diplomat Abhay K. speaks on Kalidasa at Sanskruti Centre's Event