Advertisement

Vikas Dhawan brings forth memories of childhood, of growing up and of the warmth of family and friendships, sketching a vibrant essence of the country when it had old-fashioned charm, Rahul Laud reports
What does India 'feel' like? For that matter, what does any country feel like? To enjoy a witty narration, and experience what India was like back then; to relive your memories, and cherish your own 'India India' feeling author Vikas Dhawan's book India India feeling is launched.
In India India Feeling, a light-hearted exploration of India, Vikas Dhawan brings forth memories of childhood, of growing up and of the warmth of family and friendships, sketching a vibrant essence of the country when it had old-fashioned charm.
The book enables you to take part in entertaining journeys of horse-driven tongas to school, of whole families travelling on a scooter, impromptu street parties during power cuts, neighbourhood cricket matches and of kites that coloured the sky in a festival like no other.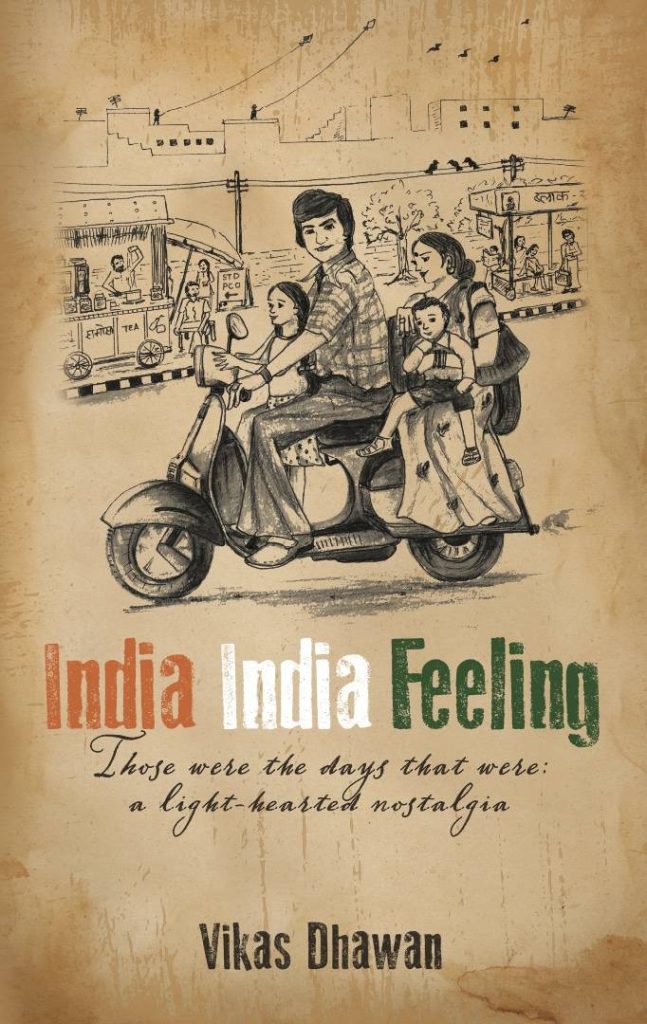 To delve into humorous conversations with the author where the single household in a locality owning a telephone or a TV set received iconic status, where passport-size photos became king of all photographs and to take a nostalgic stroll through the street food, TV programmes and newspapers that defined growing up, Vikas narrates this life in India.
Vikas Dhawan grew up in India and has been living in England for the past two decades. He enjoys writing for leisure as well as in professional capacity, and has experience working in the education sector at the UK Civil Service and the University of Cambridge. He is a leader in the field of data and insights. He maintains his passion for writing since his teenage years and has been writing for leisure and in a professional capacity.
''Music and rhythm are an important part of his life, ''he says. He enjoys percussion and singing, and admires Sufi and other poetry, folk music and classic Bollywood songs. He has a soft spot for antiques, clocks and steam trains. He can be found indulging in reading, playing tennis, cooking and walking.
The book is available worldwide through Amazon, including:
UK: https://www.amazon.co.uk/dp/B09MYX1JDH
India: https://www.amazon.in/dp/8195543839/
Canada: https://www.amazon.ca/dp/B09MYX1JDH
Australia: https://www.amazon.com.au/dp/B09MYX1JDH
US: https://www.amazon.com/dp/B09MYX1JDH