Advertisement

The BAPIO has also teamed up with the NHS and the High Commission of India to source and supply India with oxygen, oxygen concentrators, ventilators and medicines, as required, reports Asian Lite News
The British Association of Physicians of Indian Origin (BAPIO) A body of 6,000 doctors in the UK of Indian origin has written to Boris Johnson requesting further medical equipment be sent to India as a "matter of urgency".
With India struggling with climbing Covid-19 numbers, the group of doctors is assisting medics in India by offering triage of patients over video calls, as well as assessing Covid-19 patient's CT scans and offering advice to intensive care doctors. They're also in conversation with the NHS to acquire and ship any surplus medical equipment to India.
BAPIO has said that some of its members are also willing to travel to India to assist. Indian doctors form the second largest in numbers in the UK after British qualified doctors and so there are significant numbers affected indirectly or directly by this second wave in India. The BAPIO has also teamed up with the NHS and the High Commission of India to source and supply India with oxygen, oxygen concentrators, ventilators and medicines, as required.
The group has also partnered with APNA NHS, DAUK and Akshaya Patra UK, to set up a fund with an ambitious target of £500,000 to purchase equipment and to feed the needy in India.
Meanwhile, The World Health Organization chief voiced alarm at India's record-breaking wave of Covid-19 cases and deaths, saying the organisation was rushing to help address the crisis.
Also Read – BAPIO Slams PHE Report on BAME Deaths
"The situation in India is beyond heartbreaking," Tedros Adhanom Ghebreyesus told reporters.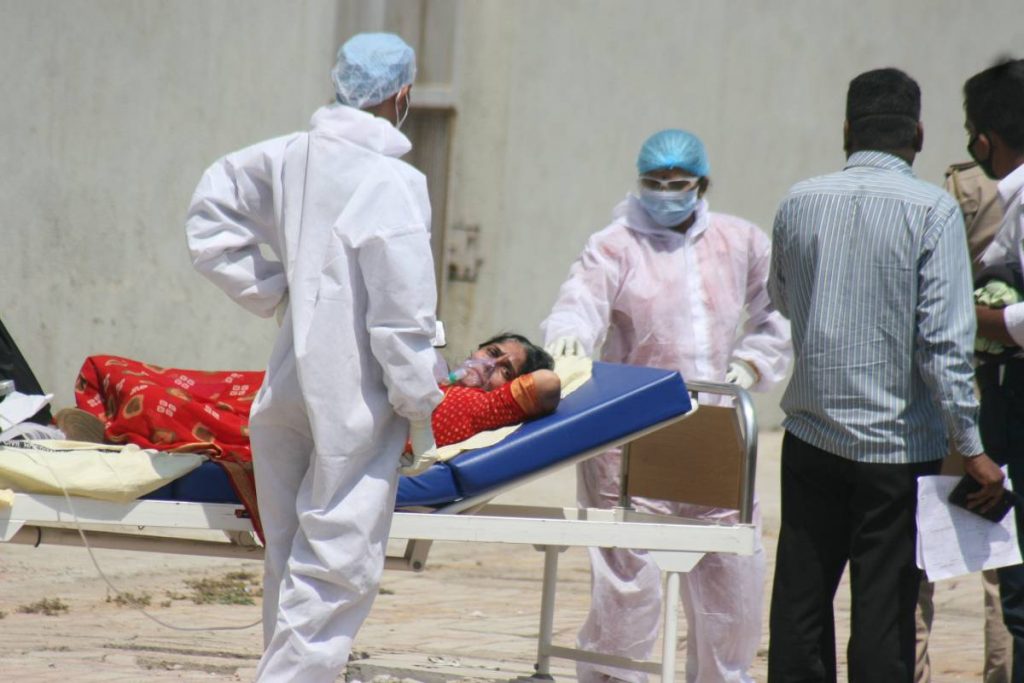 He spoke as India battles a catastrophic coronavirus wave that has overwhelmed hospitals, with crematoriums working at full capacity. A surge in recent days has seen patients' families taking to social media to beg for oxygen supplies and locations of available hospital beds, and has forced the capital New Delhi to extend a week-long lockdown.
"WHO is doing everything we can, providing critical equipment and supplies," Tedros said.
He said the UN health agency was among other things sending "thousands of oxygen concentrators, prefabricated mobile field hospitals and laboratory supplies".
Also Read – BAPIO Urges NHS to Ensure Safety Of Staff