Advertisement

The healing, creative and joyful elements of dance were highlighted recently at an event by Healing Our Earth team marking International Dance Day.
Talks and presentations across a variety of genres were highlighted ranging from Mythological Journey through Bharatanatyam by Sayoni Dey (Belgium), World Peace through Indian Classical dance by Suhani Dhanki Mody, Bollywood dance by Nina Darmeci Kotecha, Fusion dance by Angelique Parvez, an Environmental dance photography book by Sam Kumar (India), Contemporary & Ballet Fusion by Emma Levene, Folk dances by Neha Sachin, Healing through TranscenDance by Dr Wai Ching Lee (Malaysia), Passion and Technology in dance by Maida Withers (USA), Puppet dance by Shine Krishna (India), Sufism and Middle Eastern dance by Ramizi El-Edlibi (USA), Rich and Diverse Tribal Dances of India by Dr Ragasudha Vinjamuri, Power of Multi-Cultural dance music by Jesse Manno (USA), Dance education for children by Jill Bittinger (USA) and Transforming lives through dance by Dr Honey Kalaria, who was one of the hosts herself joined by Researcher and Film Maker Sharron Rose (USA), who has also presented her dance journey on the occasion.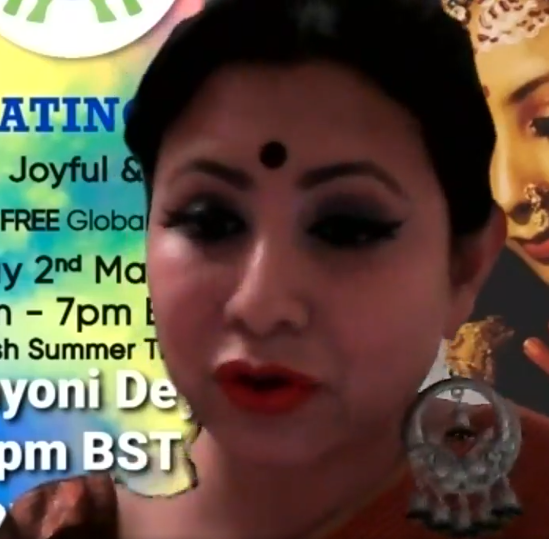 The 5-hour session has culminated in a Q and A session where the panellists have answered questions posed on their specialities.
The future events of Healing Our Earth are a session on Ayurveda Special on 9th May and Wellness & Healthy Lifestyle for Families on 16th May and Global Day for Parents on 30th May which will be shown live on www.healingourearth.com