Advertisement

CM Kejriwal says extension of lockdown is the last weapon against coronavirus. The positivity rate rose to 36-37% (the highest in the country)…reports Asia Lite News
Capital Delhi on Sunday extended the lockdown by another week in light of spiral caused by the second wave of the pandemic. Delhi's health apparatus is creaking under pressure unable to cope with the number of cases and lack of oxygen supply to hospitals.
Speaking at a press conference on Sunday, Delhi Chief Minister Arvind Kejriwal said, "We enforced a six-day lockdown that is ending tomorrow. This was our last weapon against coronavirus. The positivity rate rose to 36-37% (the highest in the country) at the start of the lockdown, and is now showing signs of improvement over the past two days. It's has come down to below 30% today. Will have to monitor this situation closely and see if it comes down further."
Many top hospitals in Delhi, in the last 48 hours, have sent out SOS messages over medical oxygen shortage. 25 people died at Jaipur Golden Hospital due to low oxygen pressure on Friday. Kejriwal on Saturday wrote to all chief ministers "requesting them to provide oxygen to Delhi, if they have spare".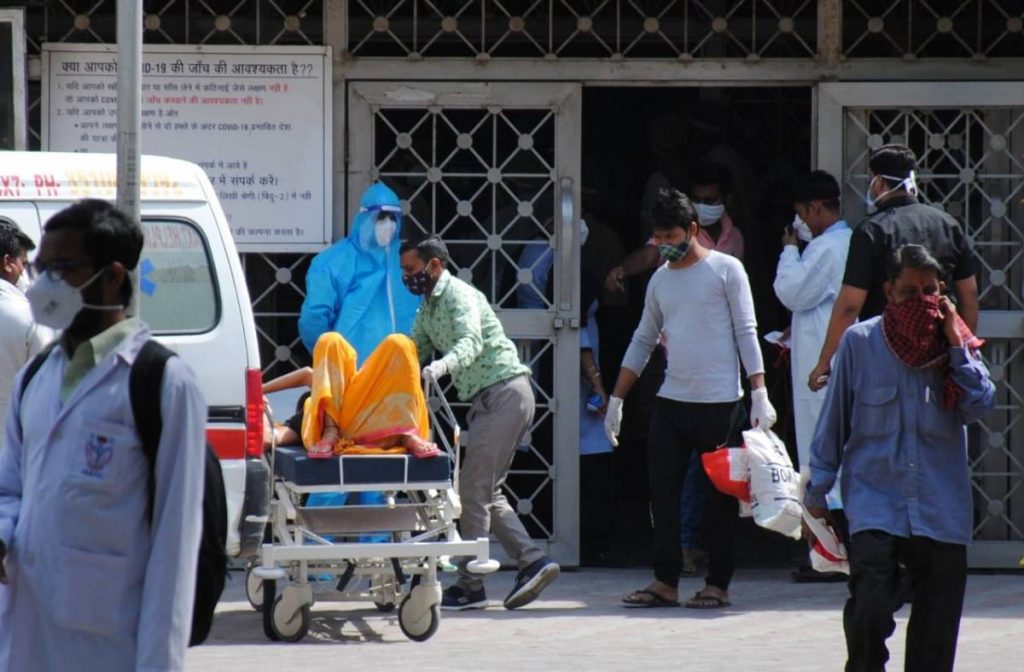 Kejriwal pointed out on that during last week's lockdown, the Covid-19 positivity rate climbed to almost 36 to 37 per cent. However, he added the rate went down in the last 1-2 days and today it went down below 30 per cent. "I'm not saying that Covid-19 is ending. We will have to observe for a few more days. The positivity rate might go up or come down." the Delhi chief minister said.
Meanwhile, on a day when India's daily cases of Covid-19 crossed 3,00,000 for the fourth straight day, PM Narendra Modi addressed the nation through 'Mann Ki Baat' warning citizens against falling prey to rumours around the coronavirus vaccine. The Union ministry of health and family welfare (MoHFW) said on Sunday that 349,691 fresh infections were detected across the country in the last 24 hours, taking the infection tally to 16,960,172. More than 2,000 people succumbed to the viral disease yet again, as the related death toll rose by a record 2,767 fatalities and now stands at 192,311 or 1.13% of the infection tally.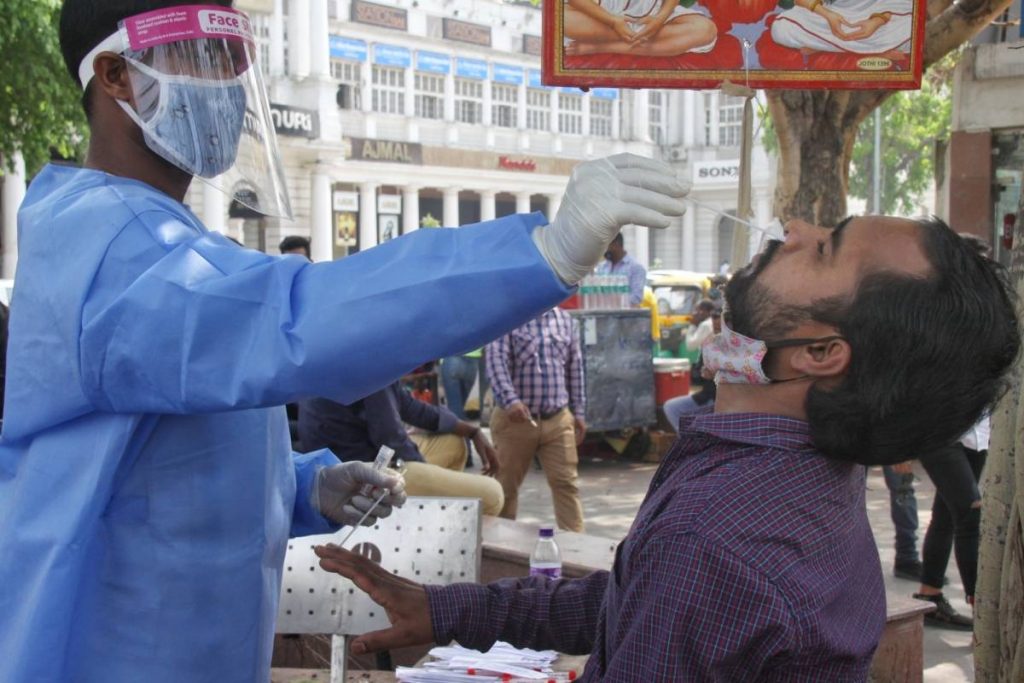 Rahul urges party workers to help the needy
Reacting to Modi's statement, Congress leader Rahul Gandhi alleged that the "system has failed" and it is the duty of the party to provide help to fellow citizens suffering due to sudden spurt in Covid-19 cases in the country.
"System' failed, so it's important to do Jan ki baat. In this crisis, the country needs responsible citizens. I request my Congress colleagues to leave all political work — just provide all help and ease the pain of our countrymen," Gandhi said on Twitter.
US in talks to send aid to India
Washington is under increasing pressure to do more to help India, the world's largest democracy and a strategic ally in President Joe Biden's efforts to counter China, as it grapples with a record-setting surge in coronavirus infections
Ashish Jha, dean of the Brown University School of Public Health, warned in an op-ed published Saturday in the Washington Post that India's 1.3 billion people are facing a humanitarian catastrophe. He said some 2,000 people were dying daily, but most experts estimated that the true number was five to 10 times that level.
"Our hearts go out to the Indian people in the midst of the horrific COVID-19 outbreak. We are working closely with our partners in the Indian government, and we will rapidly deploy additional support to the people of India and India's health care heroes," US Secretary of State Antony Blinken said in a tweet.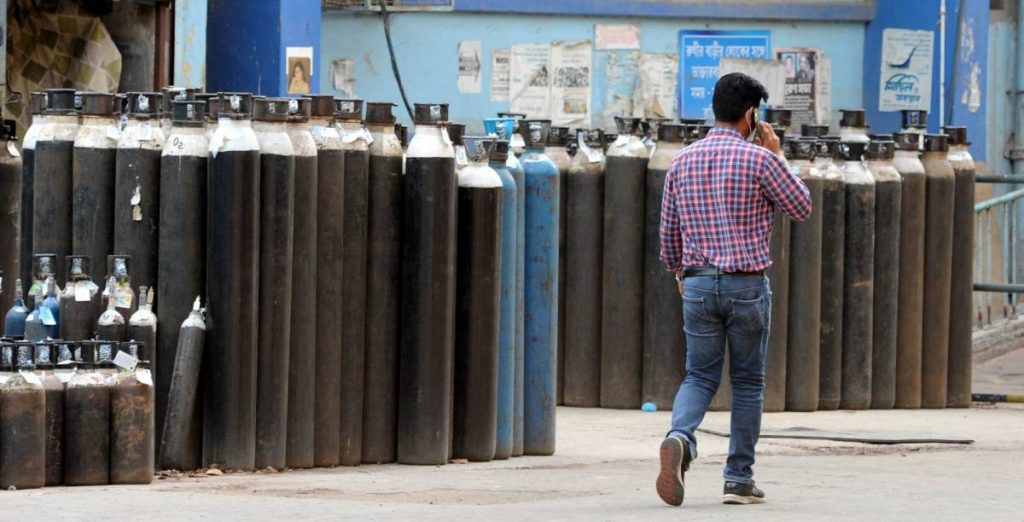 Maharashtra Covid tally zooms past 42 Lakhs
After three consecutive days of high fatalities, Maharashtra's Covid-19 death toll fell as the state's case tally zoomed past the 42 lakh-mark, with an increase in the number of active cases, health officials said.
A day after reporting a record 773 deaths, the state's fatalities fell to its second highest peak of 676 on Sunday, taking its overall toll to 63,928, the worst in the country.
Dropping a little from the record high of 68,631 new cases recorded on April 18, the state on Saturday reported a single-day tally of 67,160 fresh infections, taking its overall figures past the 42 lakh-mark to 42,28,836.
The situation in Mumbai improved considerably with a drop in new infections from 7,199 on Friday to 5,867 on Saturday, taking its Covid tally to 6,22,146 till date, 20 days after touching the highest daily spike of 11,206 cases on April 4.
The city also reported 71 fatalities on Saturday, which took its overall death toll to 12,726, the highest for a single city in the country.
The state's death rate dropped marginally from 1.52 per cent a day earlier to 1.51 per cent now, while the number of active cases increased again from 691,851 on Friday to 694,480 on Saturday.
Also read:Delhi gasps for oxygen