Advertisement

The experimental nuclear reactor uses thorium as a fuel and experts believe that China will be the first country to have a chance to commercialise the technology…reports Asian Lite News
China may soon test a new inexpensive nuclear energy that will not need water to cool nuclear fuel rods nor uranium on the edge of its Gobi Desert at a place called Wuwei, a media report said.
The experimental nuclear reactor uses thorium as a fuel and experts believe that China will be the first country to have a chance to commercialise the technology, according to Asia Times.
Thorium — a weakly radioactive, silvery metal that occurs naturally in rocks — is currently rarely used industrially. It is a by-product of the growing rare earth mining industry in China and is, therefore, an attractive alternative to imported uranium. Lyndon Edwards, a nuclear engineer with the Australian Nuclear Science and Technology Organization in Sydney, said: "Thorium is much more abundant than uranium, so using it would be a very useful technology for the next 50 or 100 years when uranium reserves run out," reported Asia Times.
The experimental nuclear reactor has molten salts circulating inside it instead of water which makes it unusual. Claims have also been made that the reactor has the potential to produce safe and cheap nuclear energy. And it will generate a much smaller amount of radioactive waste in comparison to conventional reactors.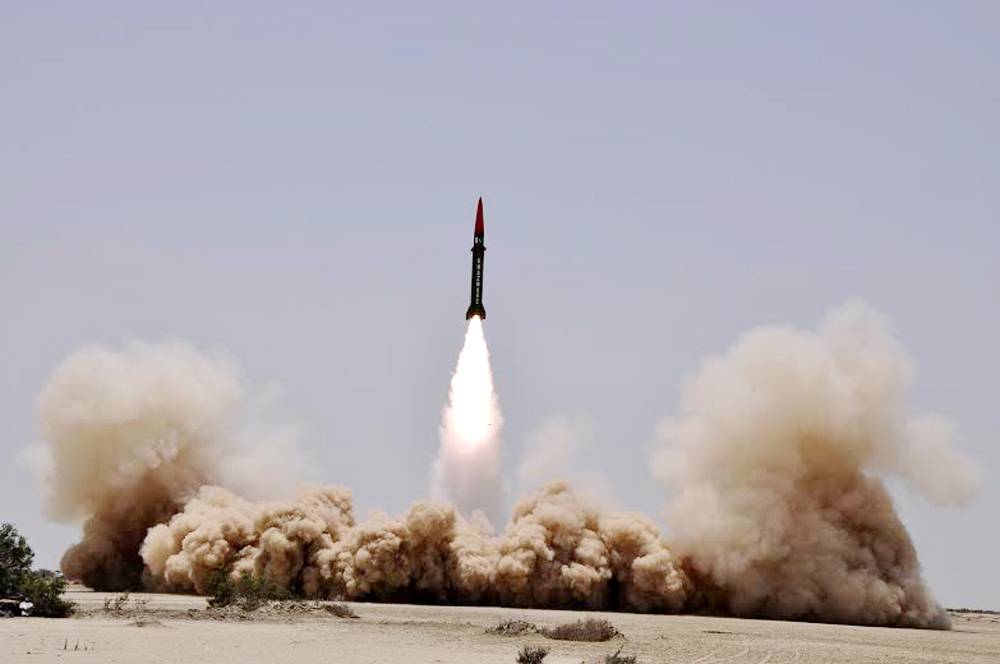 The Shanghai Institute of Applied Physics (SINAP) operates the reactor. It is designed to generate just two megawatts of thermal energy — enough to supply up to 1,000 households, Asia Times said.
If all goes well with the experiment then China aspires to build a reactor with a capacity of 373 megawatts by 2030. Gansu's provincial government has maintained that a trial run is slated for later this month, said Asia Times.
Underlining China's rapidly building nuclear arsenal, the US had earlier said that Beijing should participate in consultations on the nonproliferation of nuclear weapons.
Ned Price, State Department spokesperson during a press briefing, said the US believes it is important that nuclear powers engage in nonproliferation dialogue directly to discuss reducing nuclear dangers and avoiding miscalculation.
"We encourage Beijing to engage with us on practical measures to reduce the risks of destabilizing arms races and conflict," Price said at a briefing.
"…our Deputy Secretary Wendy Sherman recently engaged in a round of Strategic Stability Dialogue with the Russian Federation. And it's important that nuclear powers – China, of course, be among them – be open to professional dialogue and discussion, precisely to reduce the risk of these weapons," the spokesperson said.
While refraining from commenting on China's nuclear doctrine, the spokesperson added that it is becoming "more and more obvious" that Beijing is building a larger and more diverse nuclear arsenal.
"Despite efforts to obfuscate this, this rapid buildup has become more difficult to hide, and it does suggest that China is deviating from decades of nuclear strategy based around minimum deterrence," he added.
US Secretary of State Antony J Blinken had noted serious concerns over the rapid growth of China's nuclear arsenal. He had highlighted how Beijing has sharply deviated from its decades-old nuclear strategy based on minimum deterrence.
In July, satellite images revealed that Beijing is building a nuclear missile silo field 380 km northwest of the Yumen field and this has set the alarm bells ringing for the United States.
Considering other missile silos that are being constructed by China, the country seems to be aiming for a tenfold increase in intercontinental ballistic missiles, The Washington Post reported. (ANI)