Advertisement

Indian External Affairs Minister Dr S Jaishankar extended profound thanks to community organisations in the UK and across the world, to the nations for supporting India to fight against the Covid pandemic …. … a special report by Ragasudha Vinjamuri
Indian External Affairs Minister Dr S Jaishankar thanked the British government for its timely help to support Delhi during one of its toughest phase in recent history.
He was participating in the Global Dialogue Series organised by India Inc in association with High Commission of India in London.
The visiting Indian minister, who is attending the ongoing G7 foreign ministers' meet, extended profound thanks to community organisations in the UK and across the world, to the nations that made airline space and capabilities available, extended logistics and shipping, besides other means of support provided.
He thanked the British government for sending the much-needed Oxygen Concentrators and his counterparts across the world for being in constant touch to find what is required. He extended his thanks to Singapore for the first set of medical supplies, to USA and to Gulf countries UAE, Qatar, Bahrain, Saudi Arabia who feel sense of solidarity. He said he felt the same in G7 in the UK, the sense of solidarity in diplomacy.
Answering a question on the most prominent part of the agenda of G7, apart from Covid19, the minister mentioned Climate Change and Sustainable Development Goals (SDGs), and mentioned that counterparts felt there may be a huge Gender Cost to Covid19.
Answering a question on Sino-Indian relations, the minister does mention that the relationship is going through a difficult phase, especially as China deployed large military force without explanation, and in violation, the actions which disturbed peace and tranquillity on border areas.
Dr Jaishankar says some progress has been made in disengagement, but not yet in de-escalation. However, since Covid is a bigger issue, the request to China to take a look at logistics has resulted in timely actions.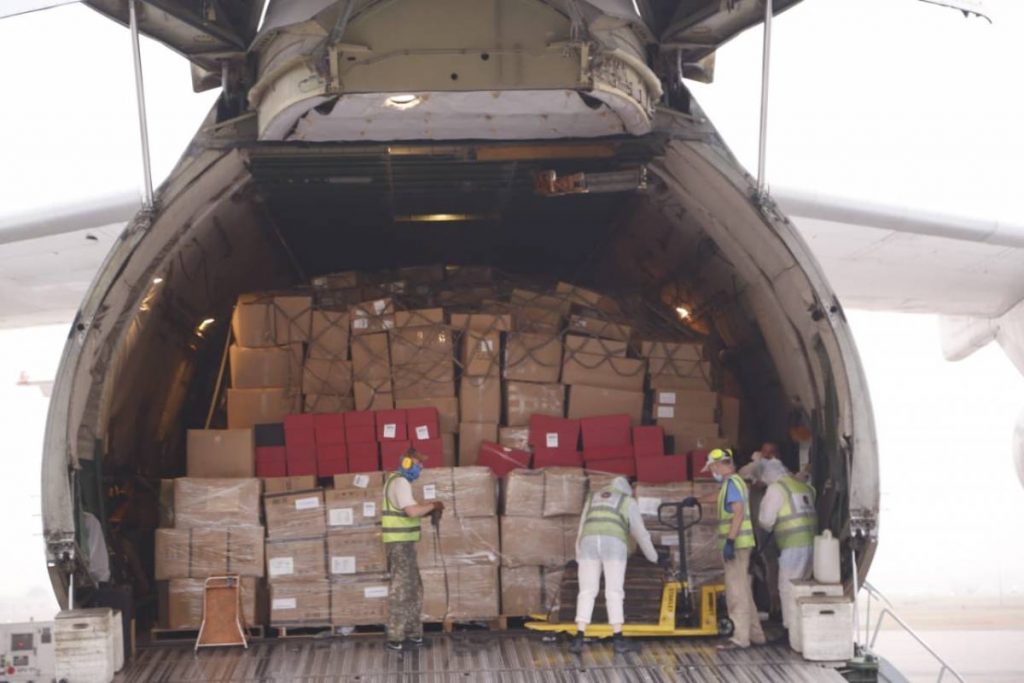 Answering on the economic outlook, he underscores that Covid has extracted an enormous cost for countries around the world and gave big lessons. For India, focusing on Atma Nirbhar Bharat started building more economic security, alongside reforms in 13 sectors, including Labour Reforms, Farm Reforms, Educational Reforms and Financial Reforms.
On UK-India ties, the minister spoke of Foreign Trade Agreements with the UK, India being one of the early countries to do so and Agreement on Talent Flows which shall encourage more Indian talent to come to the UK.
Lastly, answering on the issue of British Parliamentarians discussing Indian Domestic Policies in the British Parliament, the minister opined Parliamentarians must be more responsible in such matters. He says that the language, characterisation and epithets used indicate a deeper propaganda game that only sours the relationships.
The conversation concluded with quickly answering the questions from audiences on Foreign Investor Protection, Shortages of Doctors and Nurses, Dual Citizenship, Tackling negative press, Migration and Vaccine Supplies.
READ MORE: Blinken, Jaishankar meet in London, discuss Covid situation
READ MORE: Priti, Jaishankar sign Migration & Mobility partnership