Advertisement

Al-Thani has visited Kabul several times since the Taliban takeover but this is his first trip after the Taliban announced their caretaker government…reports Asian Lite News
Qatari Foreign Minister Sheikh Mohammed bin Abdul rahman bin Jassim Al Thani met with the newly appointed Taliban officials on Sunday.
Following the meeting, Taliban officials said that Qatar is committed to strengthening ties between Taliban regime and other foreign countries, TOLO News reported.
According to the TOLO News reports, Taliban officials added that Qatar will serve as a 'bridge' between the Taliban and international community for the better future of Afghanistan.
"Bilateral relations were discussed. Qatar will act as a bridge with our foreign relations."TOLO News quoted Saaed Khosti, a member of the Taliban's Cultural Commission as saying.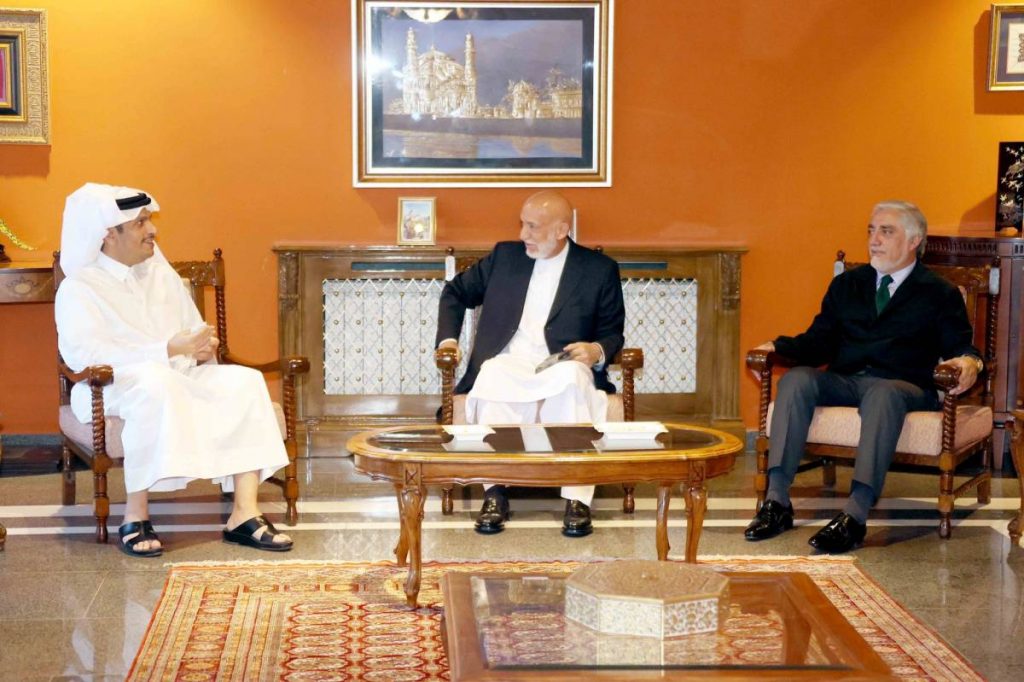 During the visit, Al-Thani held substantive discussions with former president Hamid Karzai and Abdullah Abdullah, head of the High Council for National Reconciliation on issues related to inclusive government in Afghanistan.
Al-Thani, who is also the Deputy Prime Minister, has visited Kabul several times since the Taliban takeover but this is his first trip after the Taliban announced their caretaker government, Khaama News reported.
The Foreign Minister and Akhund met in the Presidential Palace (ARG) on Sunday.
Akhund seated on the exact chair of former President Ashraf Ghani appeared for the first time since his appointment as head of the government.
The Taliban said both sides talked about bilateral relations and Qatar's humanitarian assistance to Afghanistan.
"The meeting focused on bilateral relations, humanitarian assistance, economic development and interaction with the world," TOLO News quoted Suhail Shaheen, a spokesman of the Taliban, as saying.
"The Doha agreement was a landmark achievement, all sides should adhere to its implementation."
According to Shaheen, Al-Thani also reiterated his willingness to boost bilateral relations.