Advertisement

Peskov said the satellite images in the report show the border with Belarus rather than Ukraine, pointing to the publications' poor quality…reports Asian Lite News
The Kremlin refuted claims made in a recent report by US news portal Politico on Russia's military build-up near Ukraine's border, saying the claims were "not worthy of attention".

"The quality of such publications make them not even worth commenting on, in general, no attention should be paid to them," local media reported, citing Kremlin Spokesman Dmitry Peskov.

Peskov said the satellite images in the report show the border with Belarus rather than Ukraine, pointing to the publications' poor quality, Xinhua news agency reported.

"Russia has never threatened anyone … and does not pose a threat to anyone. But Russia, against the background of aggressive expansionist tendencies, especially from NATO, has always taken and will continue to take measures to ensure its own security," he added.

A Politico article on Monday carried "commercial satellite photos" which claimed that Russia was "amassing troops and military equipment" on the border with Ukraine.
'Russia to maintain strategic parity'
Russia will adequately react to any foreign attempts to "break strategic parity," President Vladimir Putin has said.

"Some of our foreign colleagues are not abandoning attempts to break this parity, including through the deployment of global missile defense system components, in the immediate vicinity of our borders," Putin added at a meeting on Monday with senior defence officials in Russia's Sochi.

"We cannot fail to notice these threats to Russia's security and will respond appropriately and adequately," he stressed.

The Russian President said in light of U.S. plans to deploy medium-range missiles in Europe, which poses a threat to Russia, the country is working to increase the share of modern equipment and weaponry in the air and missile defence forces to 80 per cent in 2025-2027, Xinhua news agency reported.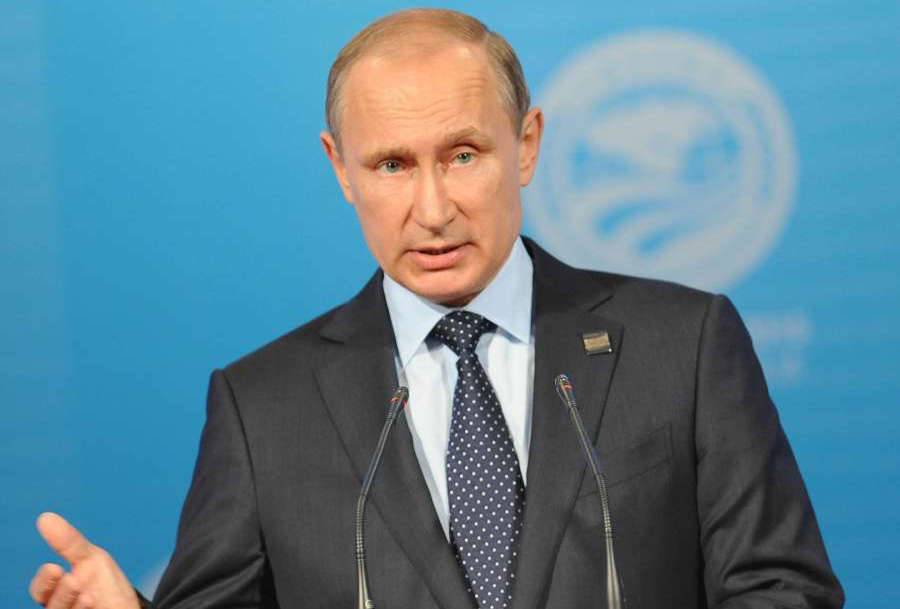 Putin will host a series of biannual meetings this week with military representatives on the development of Russia's armed forces.
Last month, Kremlin Spokesman Dmitry Peskov said that Russia wasn't wrong for halting official dialogue with the North Atlantic Treaty Organisation (NATO) given its aggressiveness.

"The aggressive position of NATO has never been a secret. This is a bloc that was created against our country. No peace-loving statements, no camouflage of this aggressive orientation can hide its true purpose," Peskov told a Russian TV program, Xinhua news agency reported.

"Nothing terrible will happen if we simply abandoned these relations against the background of the aggravation of its aggressiveness, against the background of such declarations that its main task is to restrain us," he said.

Commenting on Ukraine's attempt to join NATO, Peskov said it is impossible for Russia to prevent it, but Moscow will do everything necessary to minimize the consequences in the event of Ukraine's admission.