Advertisement

Samsung said its cooperation with Naver will create great synergies in developing semiconductors with high efficiency and speed for AI-specific calculations…reports Asian Lite News
Samsung Electronics on Tuesday announced that it has partnered with internet portal giant Naver Corporation to develop next-generation artificial intelligence (AI) chips, as part of efforts to improve efficiency of processing large AI data.
Samsung said its cooperation with Naver will create great synergies in developing semiconductors with high efficiency and speed for AI-specific calculations, Yonhap news agency reported.
"There are growing needs to develop new types of semiconductors that are focused on processing hyperscale AI, as the current computing systems have their limits in doing so," Samsung said in a statement.
"We will continue expanding the lineup of market-leading memory chip products by offering solutions to meet the needs of AI service companies and users," it added.
Naver, which has advanced technology in AI algorithms that automate the process of machine learning, released the AI platform CLOVA in 2017, which offers various AI-based services for search, speech recognition and natural language processing.
In May last year, it unveiled the supersized AI platform HyperCLOVA.
Meanwhile, Tech giant Samsung is reportedly planning to launch a new in-house global research unit to combat semiconductor downfall.
The new organisation will launch under the Device Solutions Business Division and will be assigned to research new investment avenues, as well as, analyse the global semiconductor market, reports SamMobile.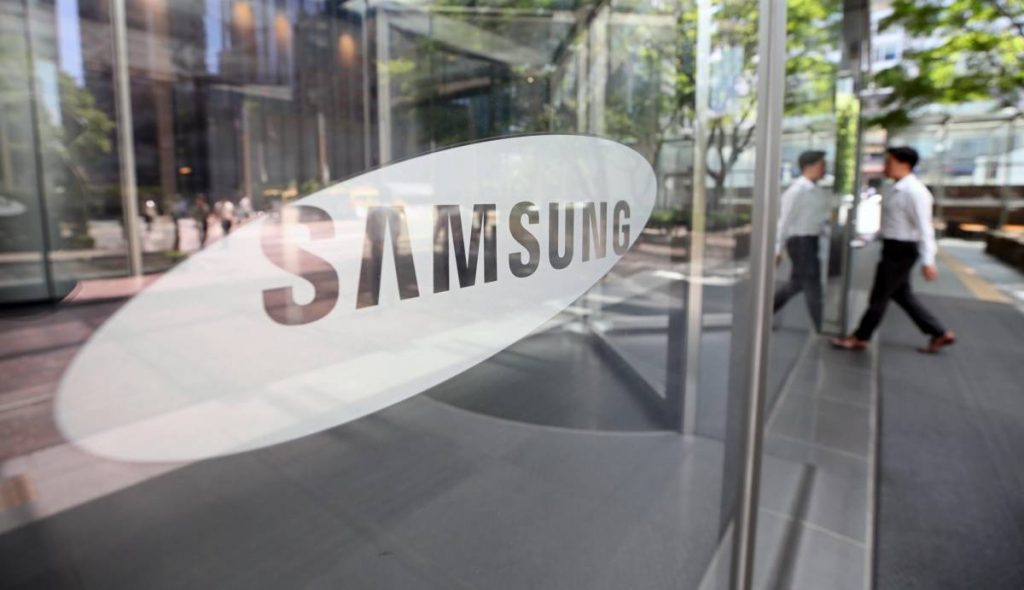 Due to the COVID-19 crisis, the tech giant and other semiconductor companies have seen a continuous decline in demand, supply chain interruptions, and excess inventories.
Samsung appears to be hoping that the formation of a global semiconductor research unit will improve things.
Instead of depending on outside sources, the tech giant plans to run its own in-house research to examine the global semiconductor market more closely.
Earlier, the head of Samsung Semiconductor had also claimed that things might not get much better next year, the report said.
Last week a report mentioned that the company was planning to reduce its smartphone shipments by 13 per cent next year.
The tech giant was not able to sell as many smartphone units as it had expected because of many reasons, including the supply-chain issue caused by the COVID-19 pandemic.
Meanwhile, Samsung on Wednesday said it plans to hire nearly 1,000 engineers from IITs and top engineering institutes to work on cutting-edge technologies at its R&D institutes across India, at a time when Big Tech companies lay off thousands of employees across the globe.
The new workforce will join Samsung R&D Institute-Bangalore (SRI-B), Samsung R&D Institute-Noida, Samsung R&D Institute-Delhi and Samsung Semiconductor India Research in Bengaluru next year.
The new hires will work on new-age technologies such as artificial intelligence, machine learning, image processing, internet of things (IoT), connectivity, cloud, big data, business intelligence, predictive analysis, system-on-a-chip (SoC) and storage solutions, among others.
"Samsung's R&D centres aim to hire new talent from India's top engineering institutes who will work on breakthrough innovations, technologies, products and designs, including India-centric innovations, that enrich people's lives. This will further our vision of Powering Digital India," said Sameer Wadhawan, Head, Human Resources, Samsung India.
Samsung will recruit engineers from multiple streams such as computer science and allied branches. information technology, electronics, instrumentation, embedded systems and communication networks.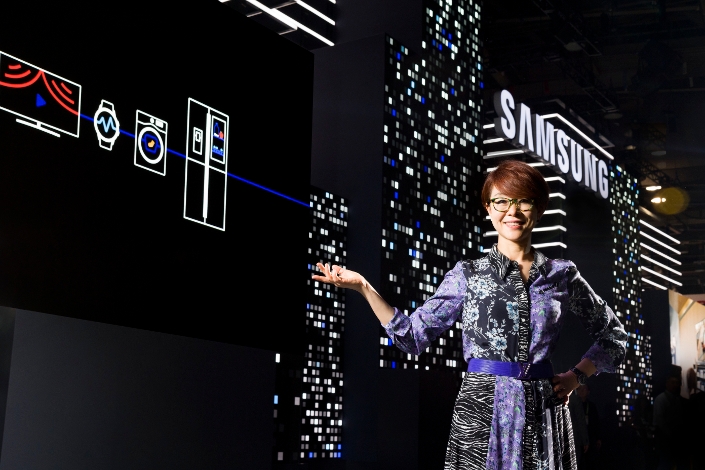 1st female president appointed
Samsung Electronics on Monday promoted a female executive to the president of global marketing for its mobile business, in the first move to tap a female talent for the top post.
Lee Young-hee was promoted to the president of the Global Marketing Center for Samsung's Device eXperience (DX) division that oversees its mobile business.
She is the first female president at Samsung, the country's biggest conglomerate, to come from outside the founding family, reports Yonhap news agency.
Lee Boo-jin, the first daughter of late Samsung Electronics Chairman Lee Kun-hee, is currently serving as the president and chief executive of Hotel Shilla, a Samsung affiliate.
Lee Young-hee joined the tech giant in 2007 and was promoted to vice president in 2012. Previously working at L'Oreal, she is credited with successfully promoting the image and brand of Samsung's Galaxy mobile phones.
Samsung expected the promotion to serve as a chance for other talented female employees to challenge themselves to climb career ladders.
She is among seven new presidents, part of a small-scale corporate reshuffle conducted for the first time since the group's de facto leader Lee Jae-yong was promoted to executive chairman of the company in October.
Samsung did not appoint a new head for its home appliance unit, a position that has been vacant since Lee Jae-seung resigned in October for undisclosed "personal reasons."
Han Jong-hee, vice chair and co-CEO at Samsung, will continue to assume the additional duty following Lee's departure for the time being, Samsung said.