Advertisement

The two-day Annual General Assembly of Hindu Forum of Europe was successfully held at Campus Phi, Caceres in Spain recently.
National Hindu representatives from different countries including Hindu Federation of Spain, Hindu Forum of Sweden, Hindu Forum of Italy, Hindu of Forum of Belgium, and Hindu Forum of Germany were in attendance, besides Jain Temple Antwerp, Hinduisa Italy, Hindu Matters in Britain and Sanskruti Centre.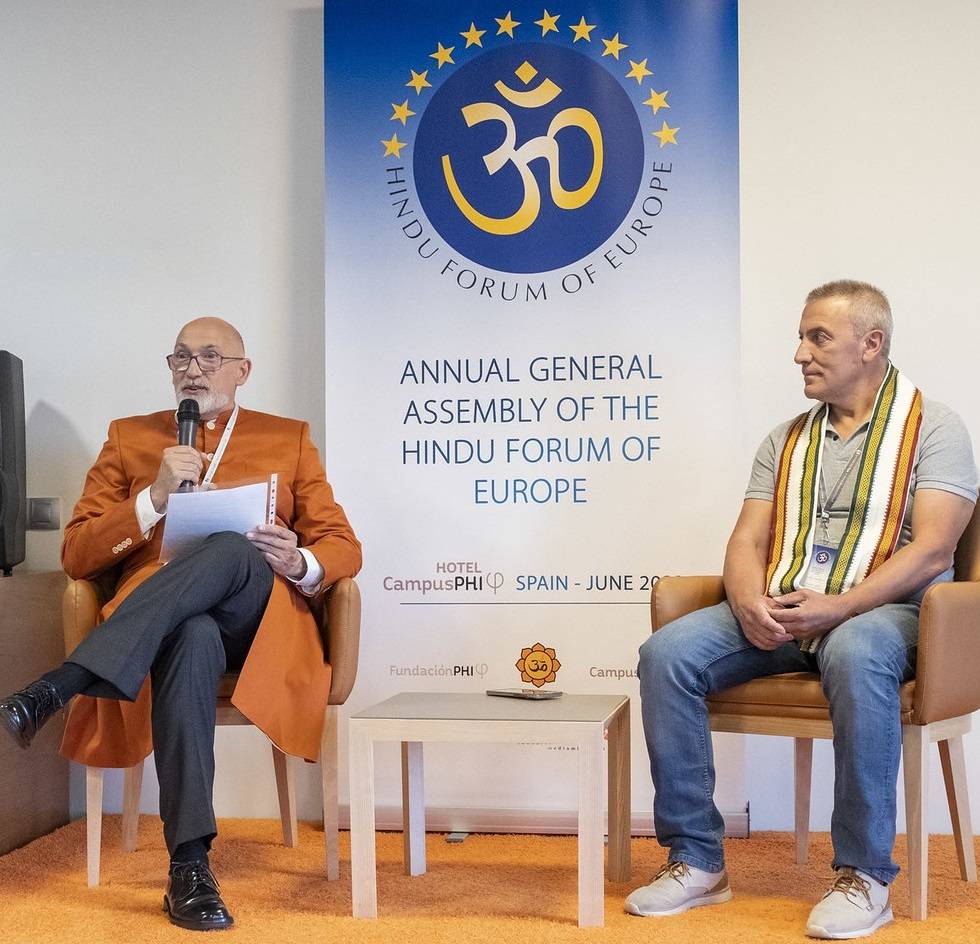 Spiritual advisor of HFE Swami Rameshwarananda Giri welcomed all at Campus Phi on the first day, which saw the Mayor of Acebo Javier Alviz Rodriguez speaking and a wonderful video message from the President of the Government of Extremadura (Spain) Mr. Guillermo Fernandez Vara.
The plenary session started with a traditional invocation dance by Ragasudha Vinjamuri followed by the presentation of each of the member's activities and milestones during the last two years. Dr. Lakshmi Vyas outlined the activities of HFE and acknowledged its Patrons, Advisors, and Spiritual Leaders.
The members later discussed issues and challenges faced by the Hindu communities in different countries ranging from the availability of chaplain and priest services, and cremation sites, to the recognition of Hindu/Sanatana Dharma at national levels. Dr. Lakshmi Vyas, Marie Mandakini, Krishna Kripa Dasa, Gianluca, Parabhakti, Martin Gurvich, Vaidyanath, Arun Jogani, Kesh Morjaria, and Ragasudha Vinjamuri have all presented their reports and inputs on-site and have touched upon the need to act as a unified force.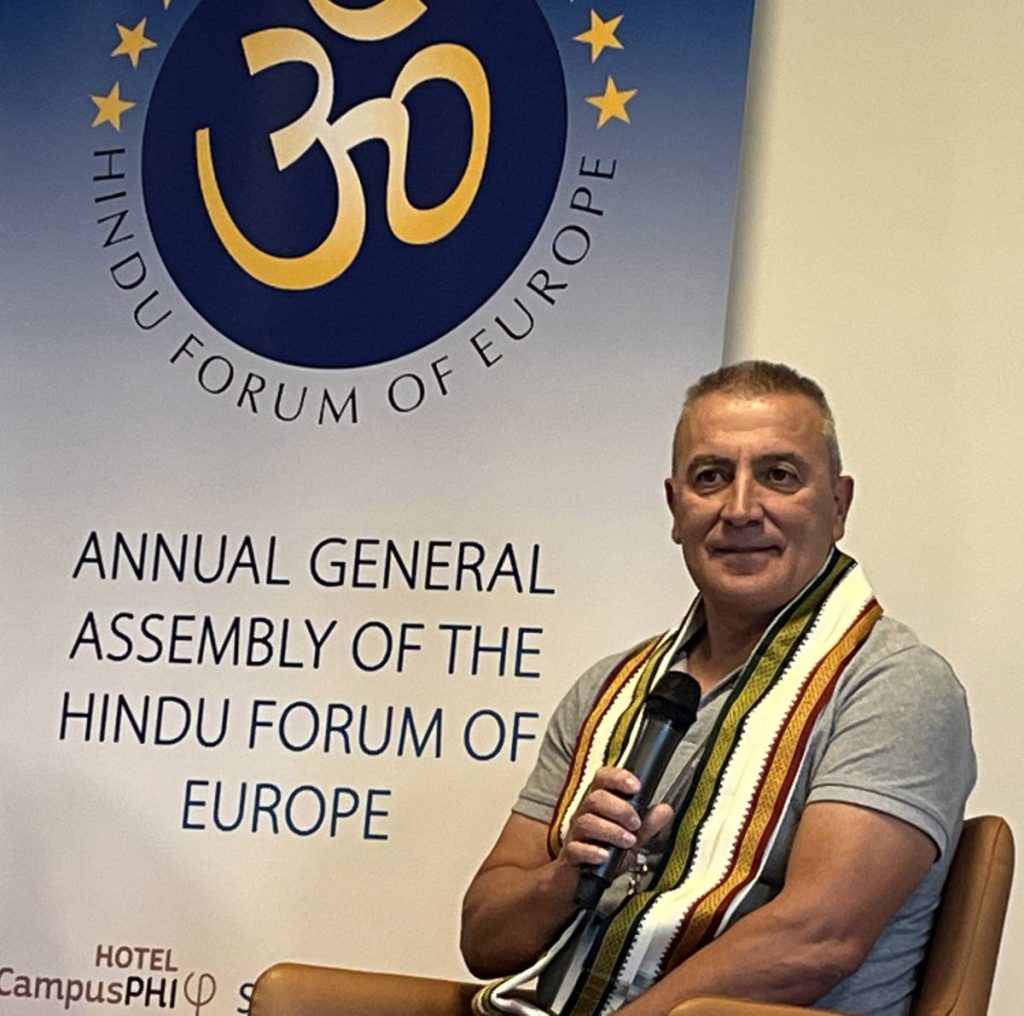 Meditation, Yoga, Vishwa Shanti Homa, a presentation on Vedantic answer for a Sustainable Lifestyle, and other environmental activities were key elements on the second day marking World Environment Day and month-long celebrations of International Day of Yoga in Spain.
Elections took place and the new Board took charge in the presence of all members. Dr. Lakshmi Vyas continues to serve as the President of HFE, while Krishna Kripa Dasa takes charge as the Vice President and Gianluca serves as Treasurer and Secretary.