Advertisement

Zambians on Thursday marked the inaugural Kaunda Day in honor of the country's founding leader Kenneth Kaunda with a call to promote the value of unity that he espoused
Zambians on Thursday marked the inaugural Kaunda Day in honor of the country's founding leader Kenneth Kaunda with a call to promote the value of unity that he espoused.
Former President Edgar Lungu declared April 28, the day Kaunda was born, as a public holiday during Kaunda's funeral last year to remember the sacrifices he and other freedom fighters made to free the country from colonialism.
Kaunda ruled Zambia from 1964 when the country got its independence to 1991. He died on June 17, 2021.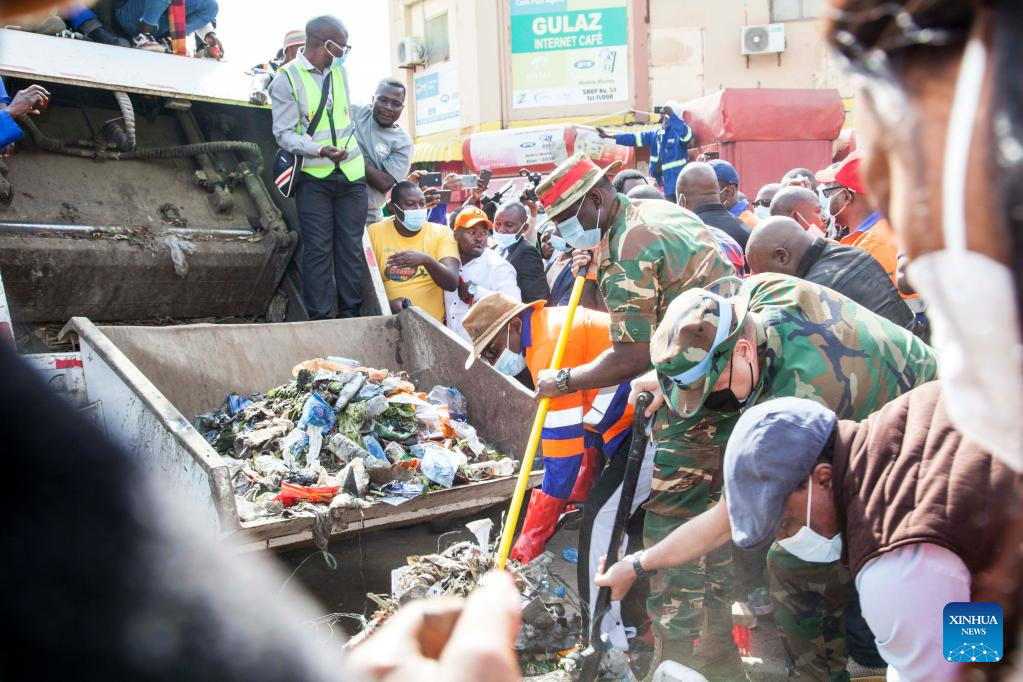 The event was marked by various activities, including the launch of a cleaning exercise in the central business district of Lusaka, the country's capital, by President Hakainde Hichilema, and the opening of the Kenneth Kaunda Temporal Exhibition at the Lusaka Museum by Vice-President Mutale Nalumango.
Hichilema, who participated in the clearing of the garbage, said it was important to emulate the life of Kaunda which included hard work and service to the people.
He said Kaunda was a special person not only to Zambia and the region but to the rest of the world, adding that he offered himself for the service of the people from a young age. He said the unity Kaunda promoted during his 27-year reign must be emulated by all citizens, adding that anything that promotes disunity must be frowned upon.
ALSO READ: Ford lauds ties with Zambia
According to him, Kaunda espoused a humane spirit that must be carried forward by the current and future generations.
The Zambian president said there was a need to inculcate the spirit of keeping the environment clean which needs to be localized and promoting a culture of cleanliness, and a clean environment will go a long way in lessening the disease burden in the country.
"We must clean our surroundings; we must be orderly and raise our children in a clean environment so that when they grow up they can understand that dirty surroundings are not good," he said.