Advertisement

Six of these candidates have declared cases related to crime against women and one candidate has a case related to murder….reports Asian Lite News
Nearly 25 per cent candidates contesting the second phase of UP elections have a criminal background.

According to an analysis released by the Association for Democratic Reforms (ADR) which has analysed affidavits of 584 out of 586 candidates, nearly 147 have criminal cases.

Among the major parties, 35 out of 52 candidates analysed from SP, 23 out of 54 candidates analysed from Congress, 20 out of 55 candidates analysed from BSP, 18 out of 53 candidates analysed from BJP, 1 out of 3 candidates analysed from RLD and 7 out of 49 candidates analysed from AAP, have declared criminal cases against themselves in their affidavits.

Among the candidates with serious criminal cases include, 25 out of 52 candidates in SP, 16 out of 54 candidates from Congress, 15 out of 55 candidates from BSP, 11 out of 53 candidates from BJP, 1 out of 3 candidates from RLD and 6 out of 49 candidates analysed from AAP.

Six of these candidates have declared cases related to crime against women and one candidate has a case related to murder.

Nearly 29 of the 55 constituencies going to polls in the second phase are 'red alert' constituencies because of the presence of criminals.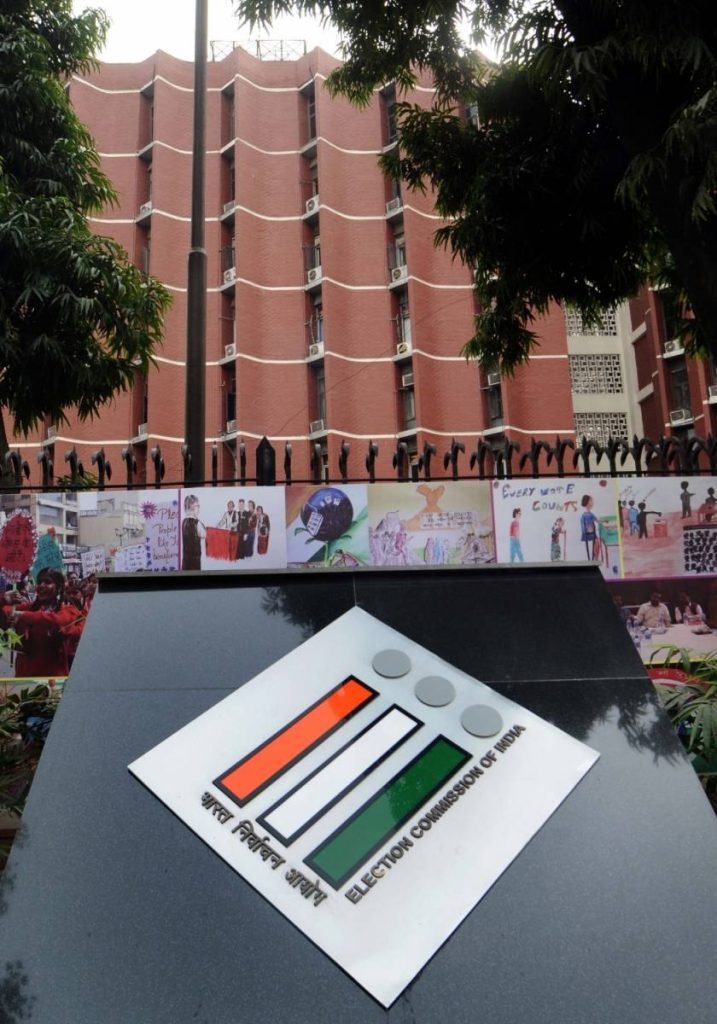 Electoral fate of 9 ministers in 1st phase
Fate of several BJP heavyweights, including ministers, will be decided in the first phase of Uttar Pradesh Assembly polls on Thursday. Polling will be held on 58 seats spread in 11 districts of Western Uttar Pradesh.

Electoral fate of nine ministers in the Yogi Adityanath government will be decided by voters. The ministers are Srikant Sharma from Mathura, Atul Garg from Ghaziabad, Suresh Rana from Thana Bhawan, Kapildev Agarwal from Muzaffar Nagar and Sandeep Singh from Atrauli.

Other ministers whose fate will be decided are Laxminarayan Chaudhary from Chhata, Anil Sharma from Shikarpur, G.S. Dharmesh from Agra Cantt. and Dinesh Khatik from Hastinapur.

Other prominent names are former Uttarakhand Governor Baby Rani Maurya from Agra Rural, Uttar Pradesh BJP vice president Pankaj Singh from Noida and Mriganka Singh from Kairana.

In the last Assembly polls, the BJP had swept seats in the first phase by winning almost all Assembly constituencies. Five years ago, the BJP won 53 of the 58, while Bahujan Samaj Party (BSP) and Samajwadi Party (SP) had two seats each and Rashtriya Lok Dal (RLD) won one seat.

The ruling BJP is in direct contest with the SP and RLD alliance, while the BSP has its influence in some constituencies.