Advertisement

European Commission President Ursula von der Leyen offers accelerated EU accession process for Ukraine…reports Asian Lite News
European Commission President Ursula von der Leyen and the European Union's (EU) foreign policy chief Josep Borrell visited Ukraine on Friday, promising a speedier process for the country to join the EU.
"Ukraine takes another important step towards EU membership," von der Leyen said on Twitter. She said the EU will accelerate this process "as much as we can, while ensuring that all conditions are respected."
The EU's executive chief said the bloc had allocated 1 billion euros (1.09 billion U.S. dollars) to support the Ukrainian armed forces with weapons, and a proposal to provide another 500 million euros (544 million dollars) was under discussion.
Von der Leyen and Borrell pledged the EU's support for the country during a meeting with Ukrainian President Volodymyr Zelensky.
In an earlier tweet, von der Leyen condemned the missile attack on a train station used for evacuations of civilians in the city of Kramatorsk, eastern Ukraine on Friday morning, describing it as despicable.
The Russian Defense Ministry on Friday said it did not launch any "rocket attack" on the railway station.
Ukrainian President Volodymyr Zelensky hailed the visit of the EU leaders to Kiev as a signal of support for Ukraine, the state-run Ukrinform news agency reported.
"This is a very strong signal that Ukraine and the European Union are together," Zelensky said at the joint press briefing with von der Leyen and Borrell in Kiev on Friday.
Zelensky thanked the European officials for coming to Ukraine in difficult times and for visiting Bucha outside Kiev, where hundreds of murdered civilians were allegedly found after Russian forces withdrew, Xinhua news agency reported.
"We are with you in your dreams of Europe. I want to say very clearly: Ukraine has a place in the European family," von der Leyen said.
Separately, Borrell said that the EU will be supporting the Ukrainian Prosecutor General in providing training and equipment to support the investigation of the Bucha massacre.
Von der Leyen and Borrell arrived in Kiev earlier on Friday for a visit, which marked the first trip by top EU officials to Ukraine since the start of the conflict with Russia.
 Before talks with Zelensky, the European officials visited the town of Bucha, some 28 km northwest of Kiev, where at least 280 people, including children, were found dead after the Ukrainian army retook control of the town from the Russian military.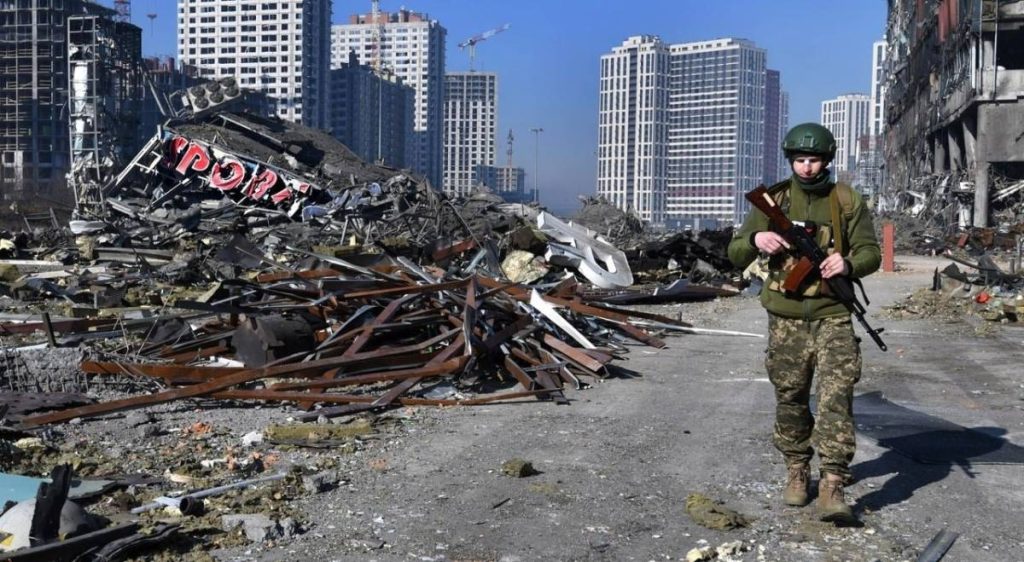 Prisoners Swap
Ukraine's Deputy Prime Minister Iryna Vereshchuk announced that a third prisoner exchange took place between her country and Russia amidst the ongoing war.
In a Facebook post, Vereshchuk said the exchange took place on Saturday on the order of President Volodymyr Zelensky, reports Ukrayinska Pravda.
She said in the latest exchange, 26 Ukrainians have returned home, of which 12 are military personnel and 14 civilians.
The Deputy Prime Minister added that Ukraine has released 14 Russians, including nine women. On April 1, Ukrainian authorities conducted an "86 for 86" prisoner exchange.
  Prior to that on March 24, they exchanged 10 for 10.