Advertisement

Naval cooperation between India and Japan has increased in scope and complexity over years…reports Asian Lite News
The Japan Maritime Self Defence Force and the Indian Navy conducted a Maritime Partnership Exercise (MPX) in the Andaman Sea on Saturday.

INS Sukanya, an offshore patrol vessel and JS Samidare, a Murasame class destroyer, undertook various exercises including seamanship activities, aircraft operations and tactical manoeuvres as part of the operational interaction, said the Ministry of Defence.

The two countries have been carrying out regular exercises in the Indian Ocean Region (IOR) towards reinforcing maritime association. The exercise were aimed at enhancing interoperability and streamlining seamanship and communication procedures.

"This exercise is part of the ongoing efforts between the two navies towards ensuring safe and secure international shipping and trade in Indian Ocean Region," the Ministry of Defence said.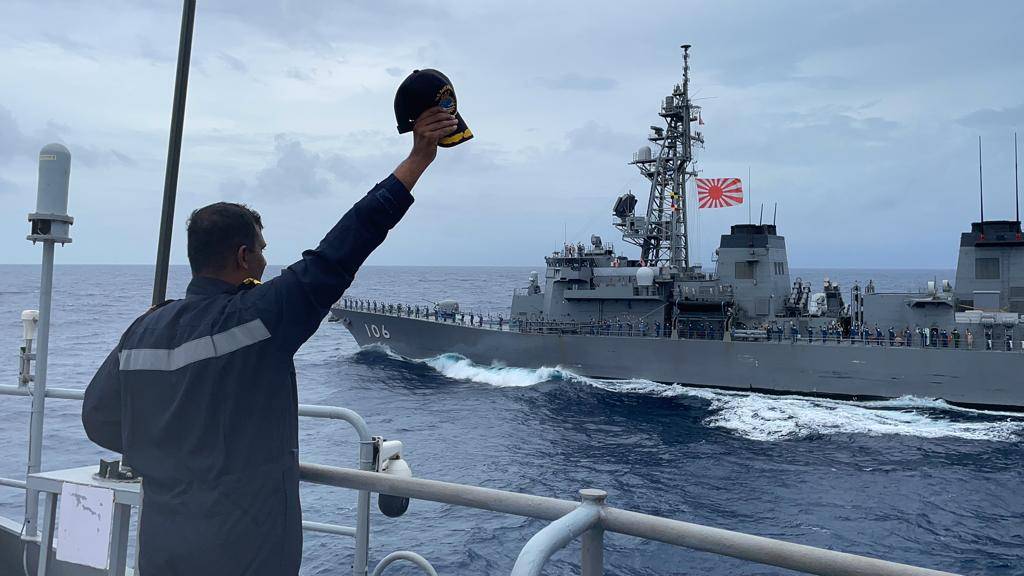 Naval cooperation between India and Japan has increased in scope and complexity over years.

India – Japan Maritime Bilateral Exercise, JIMEX, between the Indian Navy (IN) and the Japan Maritime Self-Defence Force (JMSDF), which commenced in January 2012, has a special focus on maritime security cooperation. The last exercise was held in the Arabian Sea from October 6-8, 2021.

Japan also participates in the annual Malabar Exercise, along with the navies of India and the US.

In 2021, the multilateral maritime Exercise Malabar was held in two phases. The first Phase of the exercise was conducted in the Phillipines Sea in August and the second phase was conducted in the Bay of Bengal in October.

During their meeting in Tokyo in May this year, Prime Minister Narendra Modi and Japanese PM Fumio Kishida had agreed to further enhance bilateral security and defence cooperation, including in the area of defence manufacturing. (India News Network)