Advertisement

These medical consignments have been handed over to the World Health Organisation (WHO) and the Indira Gandhi Children Hospital, Kabul….reports Asian Lite News
India on Thursday supplied the seventh batch of its medical assistance, consisting of 6 tons of essential medicines, to Afghanistan, as part of its ongoing humanitarian aid.

The consignment was handed over to the Indira Gandhi Children Hospital, Kabul, an official statement said.

In view of the urgent appeals made by the United Nations to assist the Afghan people, India has, so far, supplied 20 tons of medical assistance in seven batches, which includes essential life-saving medicines, anti-TB medicines, 500,000 doses of Covid vaccine, etc.

These medical consignments have been handed over to the World Health Organisation (WHO) and the Indira Gandhi Children Hospital, Kabul.

In order to ensure food security in Afghanistan, India has provided food assistance of 35,000 MTs of wheat.

Moreover, in the wake of the recent tragic earthquake, India, as the first responder, supplied almost 28 tons of earthquake relief assistance in two relief flights.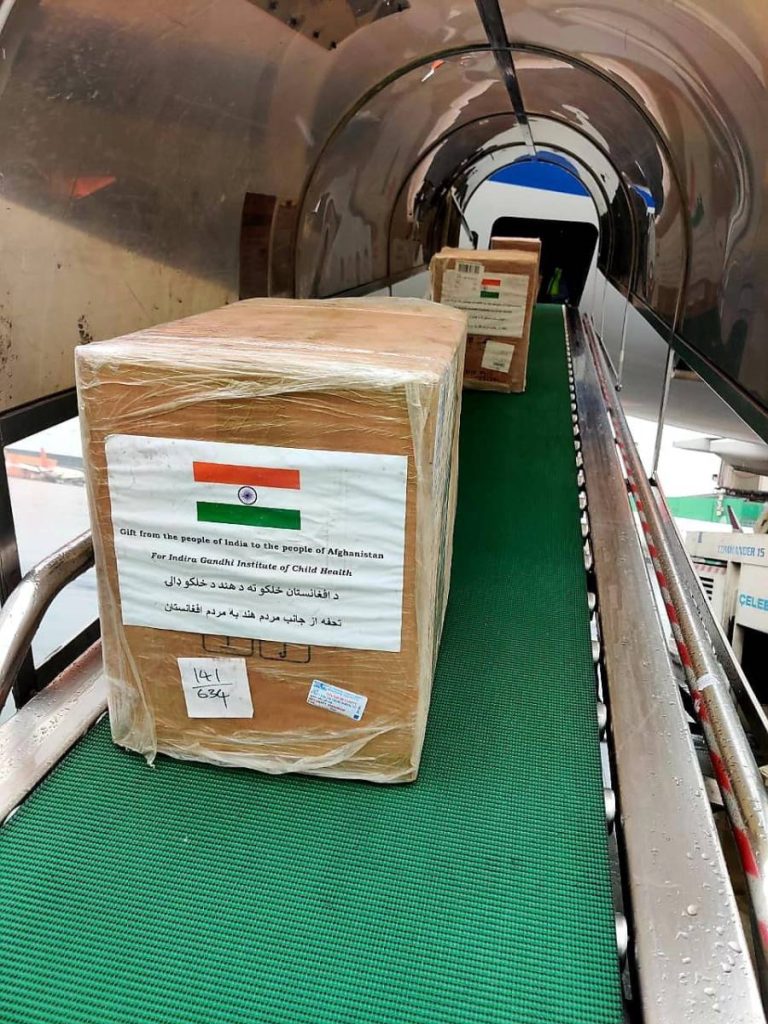 These relief consignments were handed over to the United Nations Office for the Coordination of Humanitarian Affairs (UNOCHA), the UN World Food Programme (WFP), and the Afghan Red Crescent Society (ARCS).

Furthermore, India is in the process to ship more medical and wheat assistance to Afghanistan in coordination with the UN agencies on the ground.
Meanwhile, the United States has provided nearly USD 55 million in immediate humanitarian assistance to the people of Afghanistan's southeastern part.
The funds will be used to deliver the essential food items, clothing, cooking utensils, blankets, jerry cans, and sanitation supplies to prevent waterborne diseases in the disaster-hit areas, Voice of America reported.
According to the publication, the US has been the largest humanitarian donor to Afghanistan and over USD 774 million in humanitarian assistance over the past year
"The United States has an enduring commitment to the people of Afghanistan, and we welcome and encourage support from our international partners in this time of great need," Secretary of State Antony Blinken said in a statement on Tuesday.
The U.S. announcement came only a day after the United Nations appealed for USD 110.3 million in urgent humanitarian response to some 360,000 Afghans impacted by the earthquake, reported Voice of America.
The UN and the Afghan government have been largely involved in the operations to save civilians. However, the United Nations said it does not have heavy machines and equipment and relies on the Afghan authorities to provide it.
The United Nations has allocated USD 10 million from the UN Central Emergency Response Funds (UNCERF) on Sunday to support the people of Afghanistan affected by the earthquake that struck this week in the eastern part of the country.