Advertisement

India started administering booster doses to frontline workers and senior citizens as COVID-19 cases continue to spike, driven by Omicron.
The precautionary third doses of vaccines started being administered from today, along with the first dose of the vaccines for 15 to 18-year-olds, as the country recorded 1.79 lakh daily COVID-19 cases today, the highest since May 2021.
In light of this surge in infections across India, the Department for Promotion of Industry and Internal Trade has set up a Control Room to "ensure the smooth conduct of international trade" and to guard against disruptions in the transportation and delivery of goods and essential commodities.
In other news, political parties have cancelled their physical rallies and have turned to digital modes to reach out to the voters ahead of the assembly elections in March. As Covid-19 infections rise sharply, all the political parties have asked their social media wing to gear up for campaigning and Union Minister Gajendra Singh Shekhawat confirmed: "The BJP is ready for virtual rallies."
Pressure continues to build-up for Imran Khan
In neighbouring Pakistan, the situation appears to get progressively worse for Pakistan Prime Minister Imran Khan.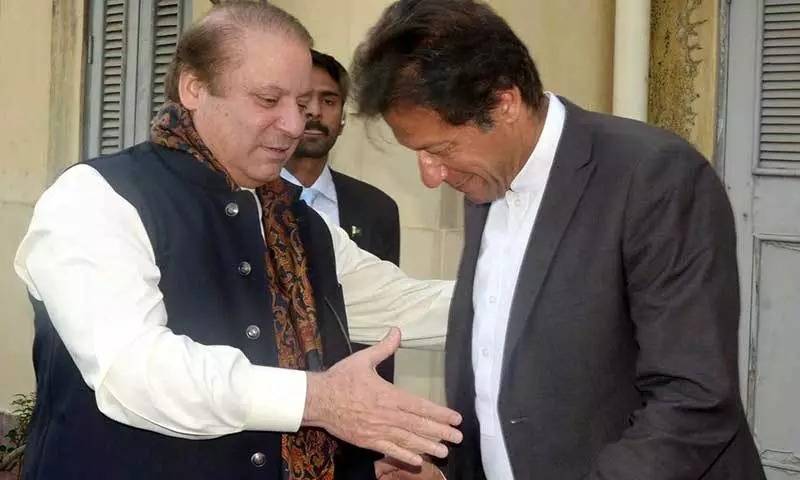 Pakistan Muslim League-Nawaz leader and former Prime Minister Nawaz Sharif has intensified his war against Khan after a report of the Election Commission of Pakistan scrutiny committee revealed that PTI has hidden foreign funding worth millions of rupees. Directing his party workers, Sharif said: "Do not let (prime minister) Imran Khan off the hook as he has been caught red-handed while stealing money through the party's foreign funding," reported Dawn.
ALSO READ: Imran should be exposed before nation: Nawaz
The political crises and economic meltdown in the country are likely to intensify in 2022, resulting in a regime change or mass protests, Friday Times reported. This comes as Khan readies to visit China early next month to seek investments and discuss the slow pace of CPEC projects in Pakistan.
In another update from the country, at least 22 people, including 10 children, were sadly killed after they froze to death in their stranded vehicles in Murree after an unprecedented snowfall. Khan said he was "shocked and upset" at the tragic deaths of the tourists.
Crisis-hit Sri Lanka has asked China to restructure its debts
The Sri Lankan President Gotabaya Rajapaksa has sought Chinese assistance to restructure its debts as the country faces bankruptcy in 2022, said a media report. The Sri Lankan President Gotabaya Rajapaksa made the request during a meeting with Chinese foreign minister Wang Yi on Sunday, "as a solution to the economic crisis that has arisen in the face of the COVID-19 pandemic," the Presidential Media Division said in a statement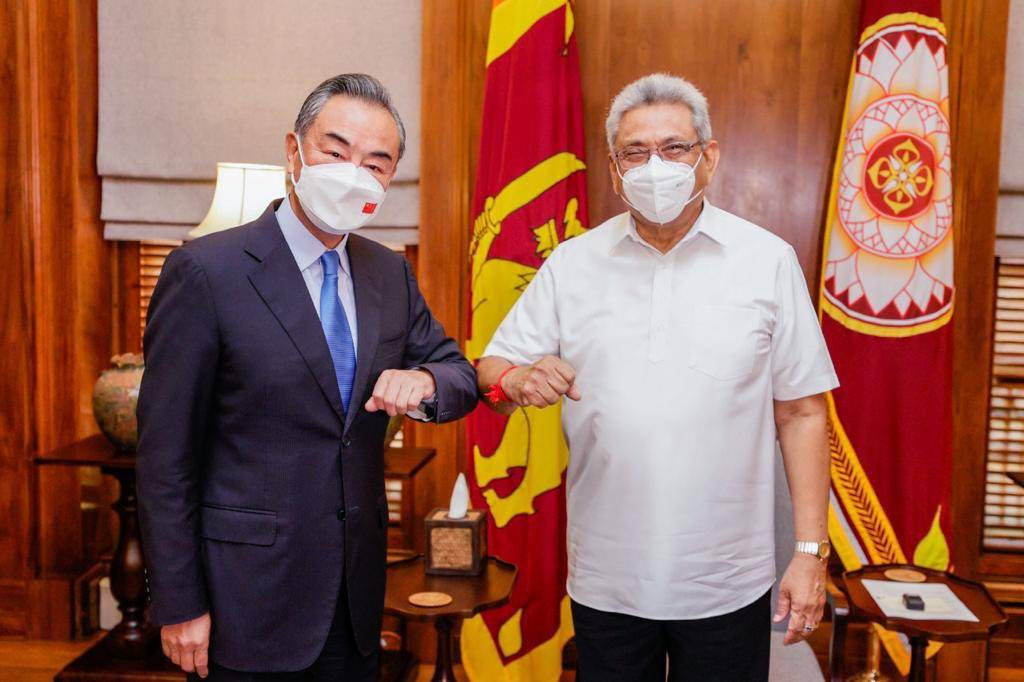 The island country has been facing a deepening financial and humanitarian crisis as inflation rises to record levels. The Sri Lanka government had announced a national financial emergency last year, after a steep fall in the value of the country's currency which caused a spike in food prices.
READ MORE: Sri Lanka asks China to ease debt burden
Rohingya refugee campfire leaves thousands homeless in Bangladesh
Approximately 5,000 people are believed to have lost their homes after a fire broke out in south-eastern Bangladesh on Sunday and spread through the shelters made of bamboo and tarpaulin. According to reports, "about 1,200 houses were burnt in the fire". The cause of the blaze has not been established, he added.
On a lighter note…
Actor Kriti Sanon, in a freewheeling chat, told us that she credits her last year's release 'Mimi' for giving her the strength to take on more risks. As she looks forward to five new releases in 2022, you can read the full story here.
In more news from the south, Tamil anthology 'Putham Pudhu Kaalai Vidiyaadhaa' will release on Prime Video on January 14, 2022. It is the second instalment of the Tamil anthology 'Putham Pudhu Kaalai', which has been received well by OTT audiences.