Advertisement

During a 35-minute phone conversation, Modi sought continued support from the Ukrainian government in ongoing efforts for evacuating Indian nationals from Sumy, reports Asian Lite News
Prime Minister Narendra Modi on Monday sought Ukrainian President Volodymyr Zelensky's support for evacuating hundreds of Indian nationals stranded in the eastern Ukrainian city of Sumy amid intense fighting in the region.
The main focus of India's evacuation efforts in Ukraine over the past few days has been the safe and secure exit of some 700 Indians, mostly students, from Sumy. Close to 16,000 Indian nationals have been evacuated from across Ukraine, including other areas in the eastern part of the country facing heavy Russian shelling and violence.
During a 35-minute phone conversation, Modi sought continued support from the Ukrainian government in ongoing efforts for evacuating Indian nationals from Sumy, people familiar with the matter said.
ALSO READ: Ukraine war: Almost 3,000 Afghans flee to Poland
The two leaders discussed the evolving situation in Ukraine, and Modi appreciated the continuing direct dialogue between Russia and Ukraine. He also thanked Zelensky for the help extended by the Ukrainian government for the evacuation of Indian nationals, the people said.
This was the second phone conversation between the two leaders. Zelenskyy called Modi on February 26 to seek India's support at the UN Security Council. At the time Modi repeated his call for an immediate end to violence and return to dialogue.
PM to call Putin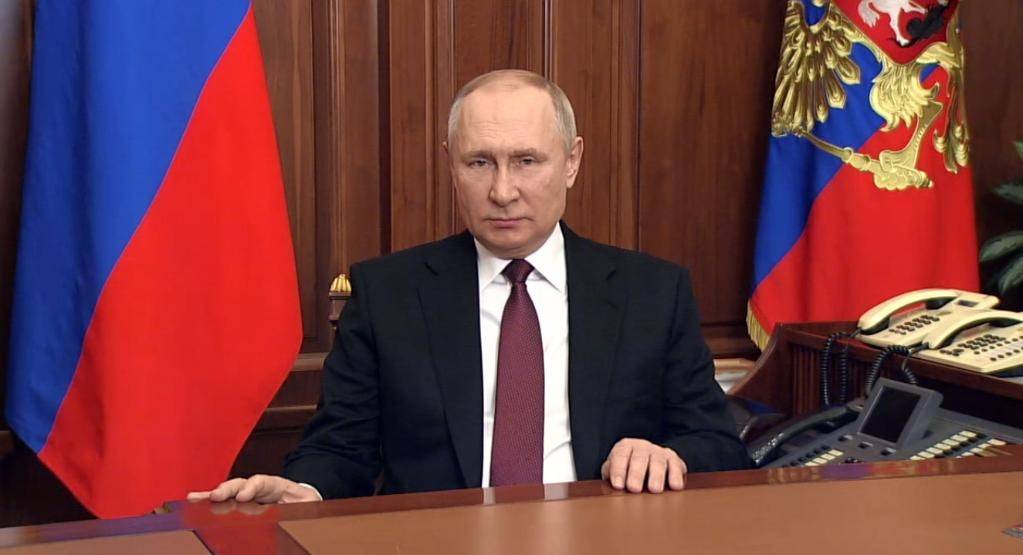 Modi is also scheduled to speak with Russian President Vladimir Putin on Monday as part of ramped-up efforts to get the Indians out of Ukraine. The two leaders last spoke hours after Putin ordered the special military operation in support of the breakaway Ukrainian regions of Donetsk and Luhansk.
The Indian side has repeatedly called for an immediate end to violence and a return to the path of diplomacy and negotiations. Though India has refrained from criticising Russia's actions in Ukraine because of the close strategic ties between New Delhi and Moscow, it has said that the sovereignty and territorial integrity of all countries must be respected.
Last batch of students from Budapest return
Union Minister Hardeep Singh Puri returned from Hungary on Monday along with the last batch of 6711 stranded Indian students from Budapest after overseeing the 'Operation Ganga' launched by the government to bring back people from war-torn Ukraine.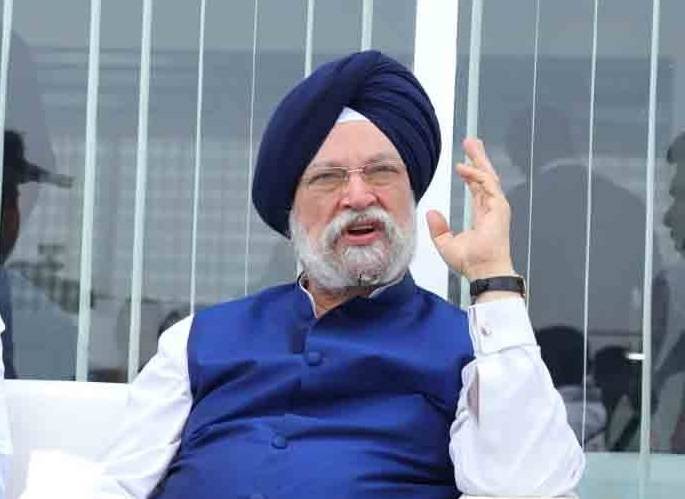 Puri reached Delhi on Monday along with the last batch of the evacuated Indians.
Taking to Twitter, the Union Minister expressed happiness, saying youngsters of the country can now reach their respective home places and be united with their parents and families.
"Delighted to reach Delhi with the last batch of our 6711 students from Budapest. There is joy, enthusiasm & relief as youngsters reach home & will soon be with their parents & families. Deeply privileged to be of help," Hardeep Singh Puri tweeted.
Barring Kharkiv and Sumy, almost all Indians from the remaining regions of Ukraine have been evacuated.
The Indian Embassy in Ukraine said, "Despite shelling, roadblocks, diversions and other major adversities, food and water continued to be delivered to Pisochyn, in whatever quantities and means available."
Russian forces launched military operations in Ukraine on February 24, three days after Moscow recognized Ukraine's breakaway regions – Donetsk and Luhansk – as independent entities.
16,000 Indians evacuated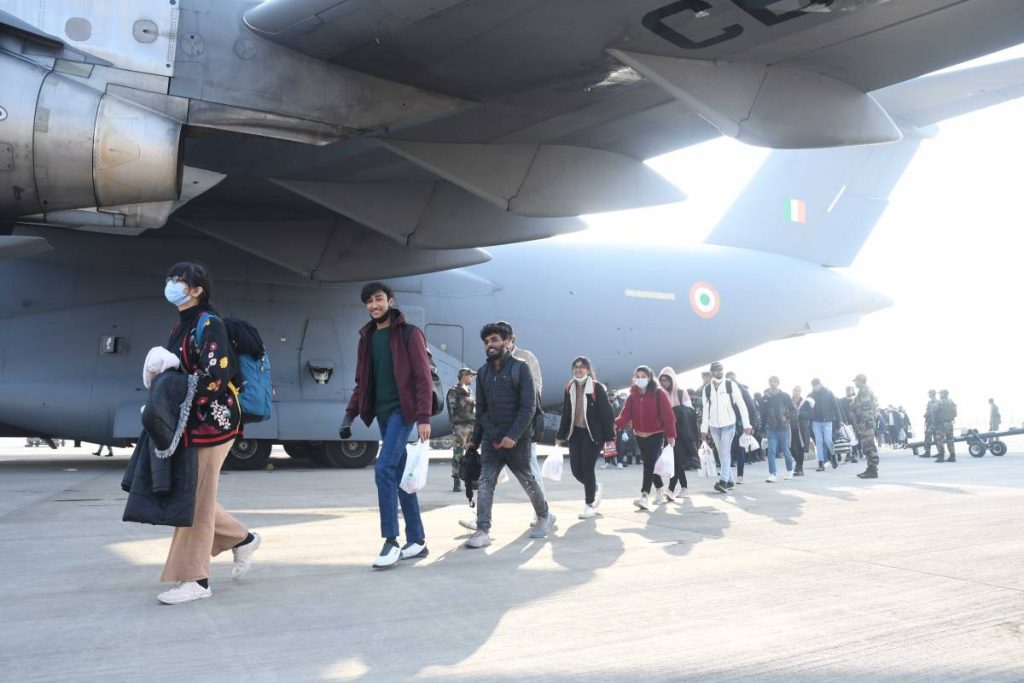 Under 'Operation Ganga', 2,135 Indian citizens returned back home on Sunday through 11 special civilian flights from Ukraine's neighbouring countries.
Among the special civilian flights on Sunday, nine landed in New Delhi while two in Mumbai.
There were six flights from Budapest, two from Bucharest, two from Rzeszow and one from Kosice.
With Sunday's evacuation, nearly 16,000 Indians have been evacuated since the special flights began on February 22.
ALSO READ:India sends more aid to Ukraine
"The number of Indians airlifted by 66 special civilian flights goes up to 13,852. Till date, the IAF has flown 10 sorties to bring back 2,056 passengers while taking 26 tonnes of relief load to these countries as part of Operation Ganga," Union Ministry of Civil Aviation Jyotiraditya Scindia said in a statement on Sunday.
On Monday, eight special flights are expected to operate from Budapest (5), Suceva (2) and Bucharest (1), evacuating more than 1,500 Indians back home.