Advertisement

The Ukrainian President said that Moscow should withdraw its troops back to the lines in place before Russia began its invasion on Feb. 24….reports Asian Lite News
Ukrainian President Volodymyr Zelensky said that he was only willing to talk directly to his Russian counterpart Vladimir Putin and not through mediators, media reported.
During the World Economic Forum meeting in Davos, President Zelensky said that if Putin "understands reality" there was the possibility of finding a diplomatic way out of the conflict.
He also said that Ukraine would fight until it recovered all of its territory.
The Ukrainian President said that Moscow should withdraw its troops back to the lines in place before Russia began its invasion on Feb. 24.
"That might be a first step toward talks," he said, adding that Russia has been playing for time in its talks with Ukraine, it was reported.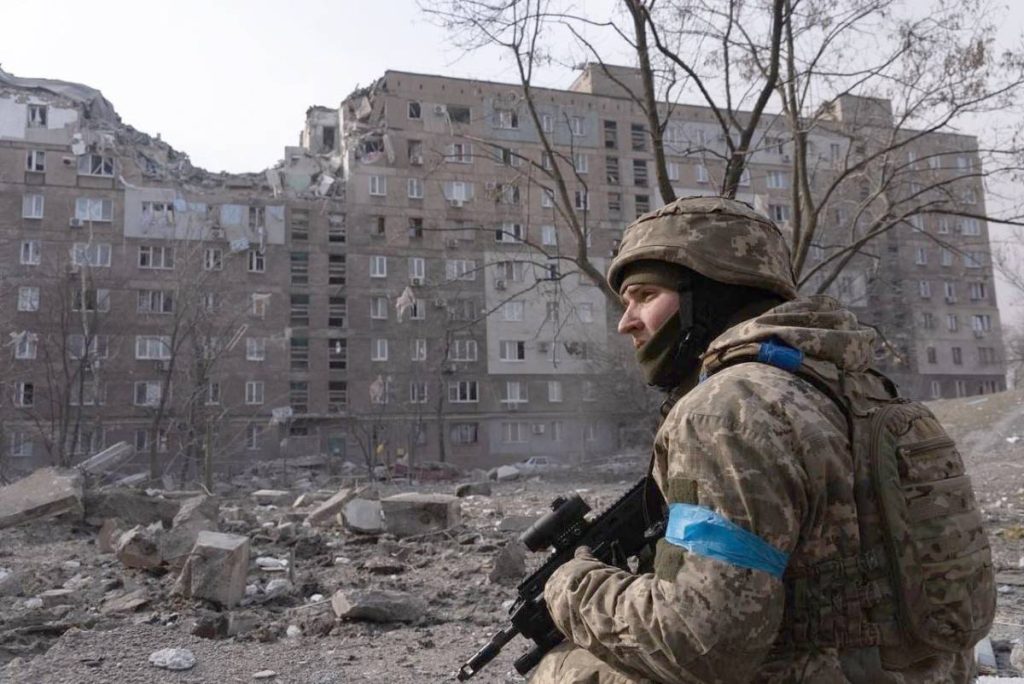 Russia to continue war
 Russia will continue its "special military operation" in Ukraine despite the sanctions and increased Western assistance to Kiev, Russian Defence Minister Sergei Shoigu has said.

"We will continue the special military operation until all objectives are accomplished, despite the large-scale Western assistance to Kiev, and the sanctions pressure on Russia," local media reported, citing Shoigu during a meeting of the Council of Defence Ministers of the Collective Security Treaty Organization.

Shoigu added that Russia was intentionally slowing its offensive in Ukraine "to avoid civilian casualties", Xinhua news agency reported.

"Silence regimes are being introduced and humanitarian corridors are being created for the evacuation of civilians from nearby settlements," he said.

Russia started its special military operation in Ukraine on February 24.
Ukraine to confiscate assets
President Zelenskyy signed on Monday the law which allows confiscating the assets of individuals who have supported the ongoing 'special military operation' of the Russian forces in Ukraine.

Verkhovna Rada, the Ukrainian parliament, had voted for this law on April 21 but Zelenskyy had returned it with his proposals for reconsideration in the session hall. After the adoption of the amended law, he signed the document on Monday.

"The procedure of identifying and confiscating the assets of sanctioned persons who in one way or another support the aggression of the occupiers against Ukraine will allow to quickly and effectively replenish the Ukrainian budget at the expense of enemies," the head of state said.

The law establishes a new type of sanctions in the form of recovery in the state revenue of assets belonging to a natural or legal person, as well as assets that it can directly or indirectly dispose of.

According to the Ukrainian President's office, there are clear criteria according to which a person can be classified as one of those to whom such a sanction applies.

"Thus, it is determined that the central body of executive power, which ensures the implementation of state policy in the field of recovery of state assets, will be responsible for finding assets and going to court. It is expected that such a body will be the Ministry of Justice of Ukraine, which should organise work to identify and search for blocked assets of individuals and legal entities specified in the decisions of the National Security and Defence Council of Ukraine," it said.

Kiev has already adopted the law on the basic principles of the forcible seizure of objects to which the Russian federation and its residents have property rights in Ukraine. (with inputs from Ateet Sharma)