Advertisement

The delegation met with special representatives and envoys from the US, the EU, France, Germany, Italy, Norway, and the UK….reports Asian Lite News
Norway and Turkey are expected to hold talks on Afghanistan with the Taliban in the near future, Sputnik News Agency reported citing Afghan media reported.
Citing sources in the Taliban, the media reported that the meeting in Turkey will be held in Istanbul.
From January 23 to January 25, this year the Taliban delegation headed by the Foreign Minister of the Taliban, Amir Khan Muttaqi, paid an official visit to the Norwegian capital at the invitation of the kingdom, Sputnik reported.
The delegation met with special representatives and envoys from the US, the EU, France, Germany, Italy, Norway, and the UK.
Muttaqi described the visit as successful, and the delegation thanked the Norwegian government for its hospitality and contribution to the strengthening of trust.
Qatar and Turkey are seeking a mandate to manage the Kabul airport, shattered during chaotic mass evacuations and withdrawal of foreign troops last year after the Taliban came to power. The radical movement has agreed to accept technical assistance from Qatar and Turkey but wants to be in charge of the airport's management alone. The talks have continued since August, Sputnik reported.
Taliban took control of Kabul last year in mid-August.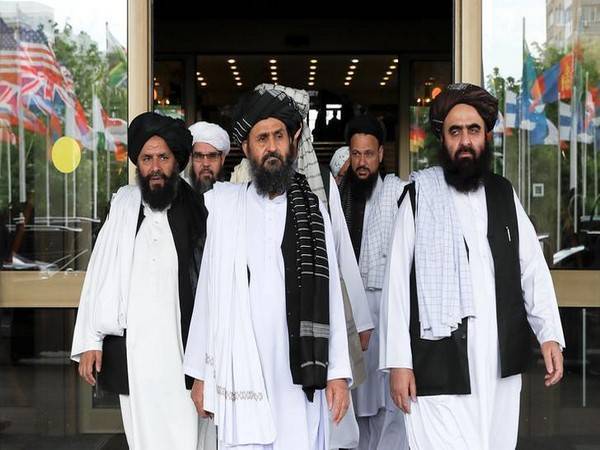 UK held talks with Taliban
Top UK official held talks with the Taliban leadership about the dire humanitarian situation in Afghanistan, British Foreign Office said on Friday.
A UK government spokesperson said British representatives returned to Afghanistan on Thursday for talks on how to respond to the country's deepening humanitarian crisis.
Nick Dyer, the UK's Special Envoy for Famine Prevention and Humanitarian Affairs, Hugo Shorter, Charge d'Affaires ad Interim of the UK Mission to Afghanistan and Hester Waddams, Deputy Head of Mission and Political Counsellor, UK Mission to Afghanistan met senior Taliban officials including Mawlawi Amir Khan Muttaqi and Abdul Haq Wasiq.
"As well as discussing the dire humanitarian situation, officials made clear to the Taliban the UK's serious concerns about human rights, including those of women, girls and minorities, and the treatment of women's rights activists," the UK spokesperson added.
Separately, in a Twitter post, Hugo Shorter said both sides discussed the humanitarian crisis, terrorism, and the UK's serious concerns on the human rights situation in the country, including those of women, girls and minorities.
"We underlined that the negative trend, including the lengthy detention of female activists, reprisals and extra-judicial killings is deeply concerning. We stressed that all girls should return to school in the spring," he added.
Conflict last year had forced more than 700,000 Afghans to leave their homes and added to the 5.5 million people already displaced over past years, the UN migration agency said on Tuesday.
"The ongoing crisis in Afghanistan is intensifying humanitarian needs and increasing displacement risks both inside the country, as well as across borders to countries in the region", according to a statement issued by Ugochi Daniels, the International Organization for Migration's (IOM) Deputy Director-General for Operations.
Afghans, especially women and girls, are facing increasing vulnerabilities and protection risks, the UN agency said. (ANI)