Advertisement

A high-level delegation headed by the Chief Minister will meet the investors during the week and pitch for investments, reports Asian Lite News
The India Pavilion at Expo 2020 Dubai has begun week-long celebrations of south Indian state of Kerala with the inauguration of Kerala Week here by State's Chief Minister Pinarayi Vijayan in the presence of UAE Minister of Tolerance and Coexistence Sheikh Nahyan bin Mubarak Al Nahyan.
Dr Thani bin Ahmed Al Zeyoudi, UAE Minister of State for Foreign Trade, who was the guest of honour, P Rajeev, Minister for Law, Industries and Coir, Government of Kerala, Sunjay Sudhir, Ambassador of India to UAE, Dr. Aman Puri, Consul General of India in Dubai, were present along with other dignitaries.
Dr Al Zeyoudi, hailed UAE's strategic relationship with India and warm ties with Kerala in particular. He also promised to the chief minister that there will be more investment in Kerala from the UAE, the Gulf News reported.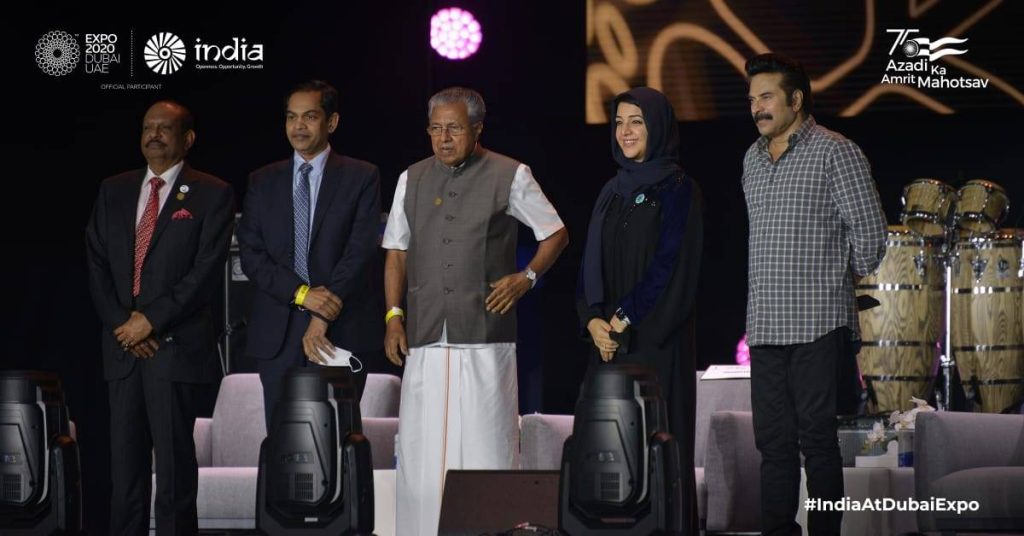 "Kerala and the UAE have worked towards growing a concrete relationship. We look forward to strengthening not only our business and economy, but also our social bonds. I will continue exploring and communicating with your team and ministers to ensure that the best comes to you," Al Zeyoudi said.
Chief Minister Pinarayi Vijayan said Expo 2020 Dubai is a great example of the triumph of human spirit during a time of adversity, and also a catalyst for industrial revolution.
ALSO READ: UAE, Kerala have heart-to-heart relationship: Vijayan
"Frankly, it is a marvellous vision of the leadership to have hosted the Dubai Expo," the Khaleej Times quoted Vijayan as saying. "When the Covid pandemic has dampened the spirit of humans as well as governments globally, the Expo stands out as a shining example of optimism, hope and determination conveying a clear message that together we can prevail over any adversity.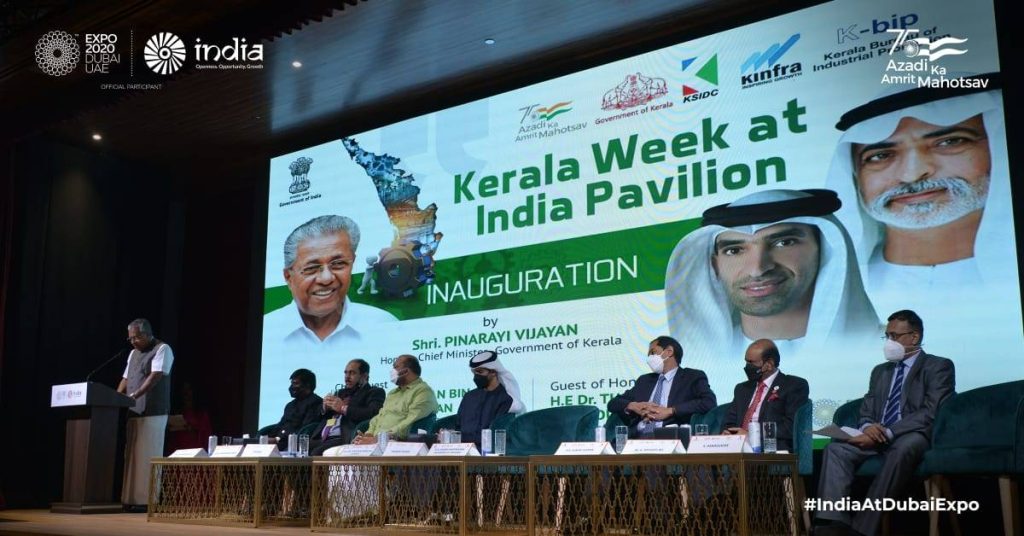 "UAE has set an example to the rest of the world that when the going gets tough, the tough gets going," he added.
Malayalam superstar Mammotty, Indian businessman M.A. Yusuf Ali and other dignitaries from the South Indian state were also present. The programme was followed by cultural performances by artistes from Kerala, and diaspora connect events.
A high-level delegation headed by the Chief Minister will meet the investors during the week and pitch for investments.
A reception for Pinarayi Vijayan will also be organised by Norka Roots and Kerala Pravasi Lokam.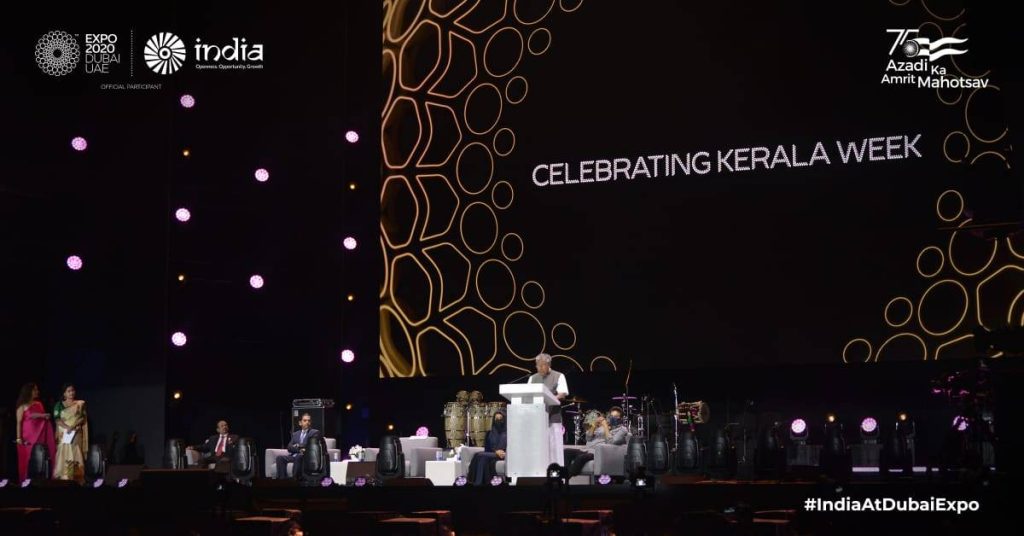 While the state's industry department will showcase business potentials for investment in various key sectors and highlight the recent changes in the Ease of Doing Business policy, Shri P. A. Mohammed Riyas, Minister for Tourism, Govt. of Kerala will lead an Industry awareness session along with a roadshow on the state's Tourism capabilities.
Along with showcasing the business attractiveness, the state will also exhibit its rich art & cultural heritage to the global audience at the India Pavilion.