Advertisement

There are five key reasons which may drive New Delhi to welcome the enraged former Prime Minister's combative departure, a report by Atul Aneja
Imran Khan's graceless exit from premiership, kicking and screaming, in a raucous no-confidence vote in Pakistan National Assembly may be good news for India, and, in fact, the region.
There are five key reasons which may drive New Delhi to welcome the enraged former Prime Minister's combative departure.
First, unlike many pragmatists in the Pakistan establishment, Khan was obsessed with Kashmir. It is well known in the corridors of power in both Islamabad and New Delhi that top echelons of the Pakistani military were not happy to re-ignite Kashmir after the abrogation of Article 370 in August 2019.
The military's logic was impeccable. Pakistan could not jointly fight in Kashmir as well as Balochistan simultaneously. Besides, the Durand Line had become red hot on account of a growing movement for an independent Pashtunistan carved out of the territory on either side of the existing Pakistan-Afghanistan border.
In fact, the Pak army, Gen. Qamar Javed Bajwa may have been the architect of a peace overture in Kashmir, for it was under his stewardship that a dormant ceasefire agreement with India along the Line of Control (LoC) and the International Border (IB) was revived. The agreement implied that Pakistan's ISI will not infiltrate terrorists into Kashmir under the cover of fire, a long time Indian demand for reviving a peace process with Islamabad.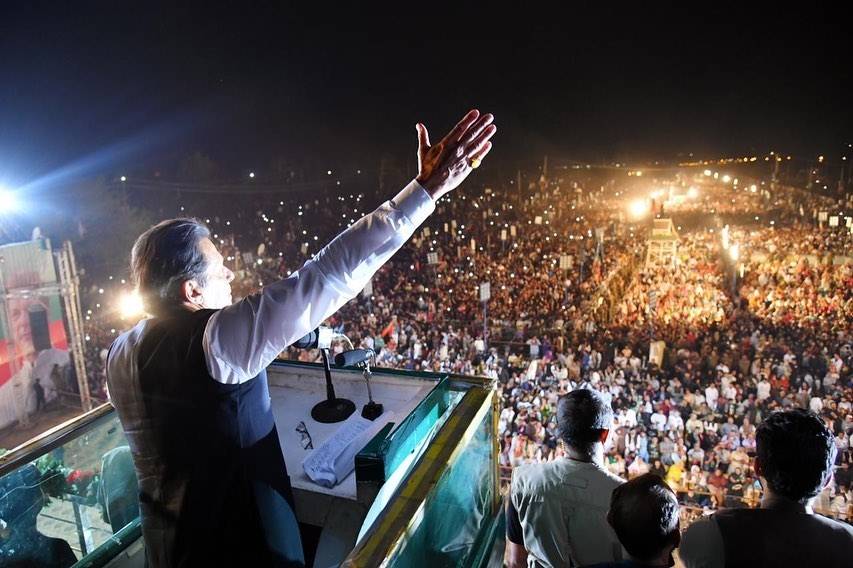 Insiders say that ceasefire was part of a bigger two stage plan—the resumption of trade on either side of the LoC in Kashmir , and if that worked, revival of commercial ties between across the Wagah-Attari border in Punjab.
From a Pakistani strategic perspective exercising military dominance in Balochistan was vital. The bone dry Balochistan was rich in resources, including rare earths, oil and gas. But more importantly dominating Balochinstan was key to the reinforcement of Islamabad's ties with Beijing. Most of the China Pakistan Economic Corridor (CPEC), labelled by Chinese President Xi Jinping as a flagship project of Beijing's ultra-ambitious Belt and Road Initiative (BRI) passed through Balochistan. China would therefore lose face big time if the Pakistani military failed to keep the restive province, infested with a bold insurgency, under control.
The exit of Khan could therefore mean setting in motion of stage-2 of the ceasefire agreement which could never take-off because of Khan's obduracy, reinforced by attempts to play politics inside the military by cultivating hardlines such as former ISI Chief Faiz Hameed, who has also been the chief benefactor of the Haqqani group in Afghanistan.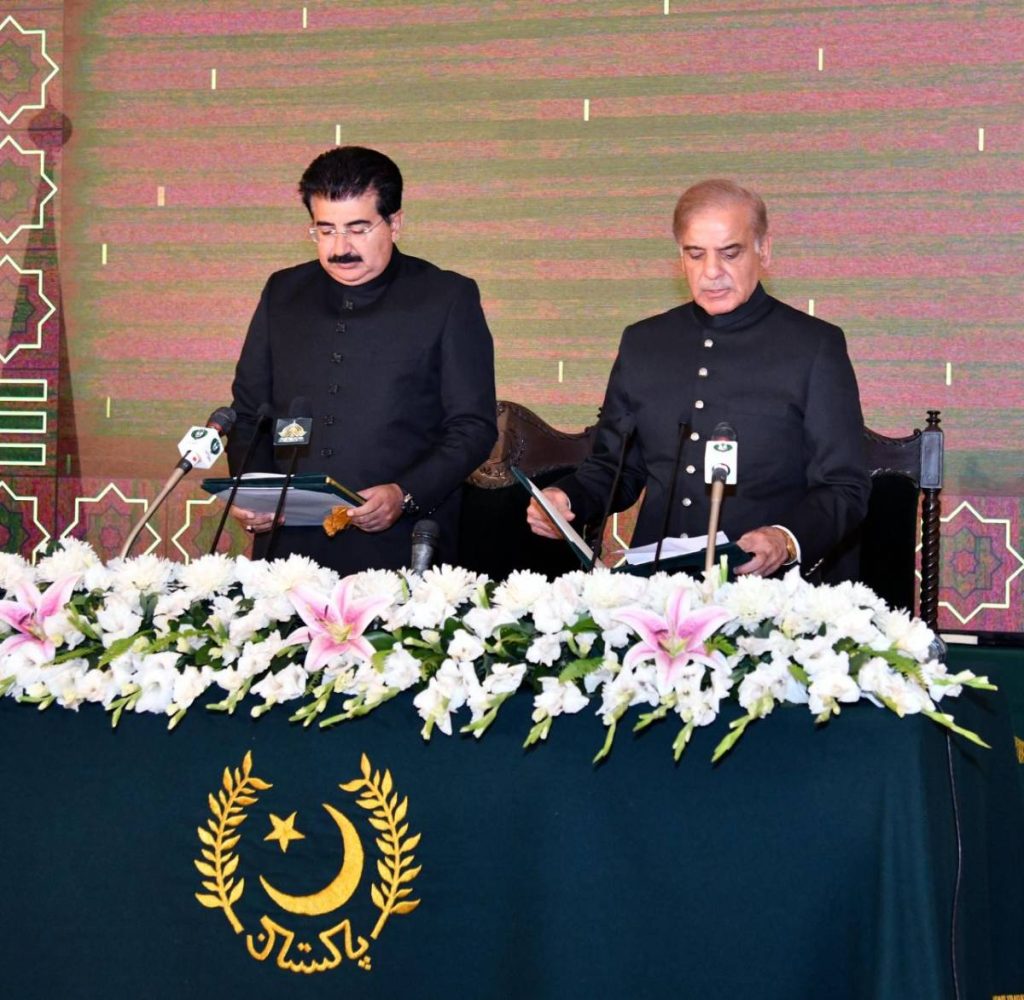 In an address on April 2, even before Khan was shown the door, Gen. Bajwa declared his intent to build bridges with India on Kashmir. He said at 'Islamabad Security Dialogue' conference that "Islamabad continues to believe in using diplomacy to resolve all outstanding issues, including Kashmir, to keep the 'flames of fire away from our region'."
Second, if all goes well, it is a matter of time before former Prime Minister Nawaz Sharif makes a triumphant return to Islamabad from exile in London to directly or indirectly take control of the reign of power in Islamabad. The return of Sharif will be good news for India, for the veteran leader has been convinced that Pakistan's prosperous future and destiny is tied up with friendship with India. From the Lahore Declaration of —to his presence during the inaugural of Prime Minister Narendra Modi's first term in 2014, there is hardly any doubt that Sharif is a man of peace who wishes well for Pakistan, India and the region.
In fact, the shadow of Nawaz Sharif was palpable as the votes were being counted in Pakistan's National Assembly at the stroke of midnight on Saturday. "All representatives of the Pakistan opposition are sitting here and the absence of Mian Nawaz Sharif is being passionately felt here," said Ayaz Sadiq the speaker of the house, after Khan was voted out of premiership.
Third, a combination of Nawaz Sharif and Gen. Bajwa, or his ideological soulmate, wanting good and balanced relations with India, United States and China would eminently suit New Delhi, which is seeking strong partners especially in the neighbourhood and the broader Eurasian landmass as a spur to push its peaceful rise.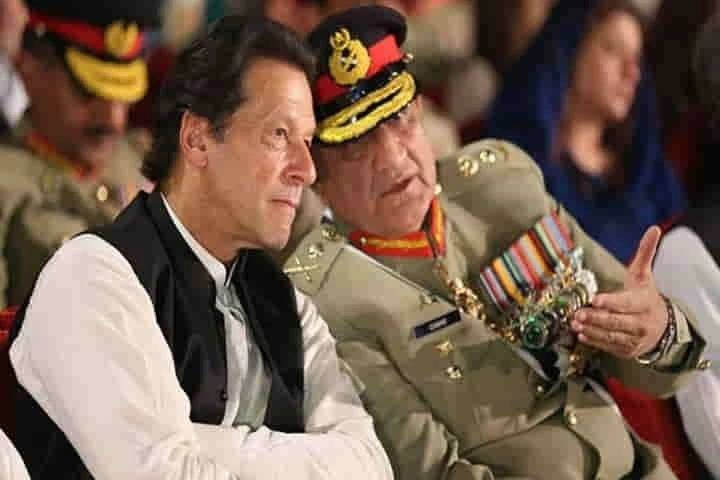 Fourth, though time will tell and there can be many a slip between the proverbial cup and the lip, Khan's exit would mean that chances of a two-front war, however remote, with Islamabad and Beijing as inseparable partners would be reduced if the Pakistani establishment likely reaches out to India. New Delhi of course will respond only if Islamabad can establish its sincerity in a peaceful and prosperous future with India, something which has gone amiss in relationship, which has experienced serial false starts.
Finally, with Gen. Bajwa firmly opposed to fundamentalism, Khan's enterprise to bond with radical Islam, evident in his remarks in praise of Osama bin  Laden, and his attempt to forge an Islamic front with Recep Tayyip's Erdogan's Turkey and former Malaysian leader Mahathir Mohammad among others, is now likely to be strongly jolted if not derailed. That would provide India more options to forge friendly ties in southwest Asia including the oil rich Gulf countries, and Central Asia, where India and Pakistan are partners in the Shanghai Cooperation Organisation (SCO).