Advertisement

Addressing the Islamabad Security Dialogue in March, 2021 Gen Bajwa stressed a 'desire to change the narrative of geo-political contestation into geo-economic integration,' which, in the context of 'stable Indo-Pak relations would have to take cognizance of the 'Kashmir dispute (which) is obviously at the head of this problem.' However, Bajwa observed, 'it is time to bury the past and move forward', writes Rana Banerji
On July 25, the Supreme Court's three Judge bench headed by Chief Justice Omar Ata Bandial controversially struck down Punjab Assembly Deputy Speaker, Dost Mohammed Mazari's order on the vote to elect Punjab's Chief Minister. Instead, it installed former Speaker, Chaudhry Pervez Elahi as CM. In an increasingly polarised atmosphere, this order signified an indirect boost for ousted Prime Minister Imran Khan's narrative and a setback to the government of Shahbaz Sharif, who is the face of the People's Democratic Movement (PDM) alliance at the Centre.

In this backdrop, the focus has shifted inevitably to the looming succession of the Army Chief in November, 2022, as current incumbent Gen Qamar Javed Bajwa's extended term ends on Nov 28, 2022. Even as Khan's Pakistan Tehrik e Insaaf (PTI) intensified calls for an immediate general election by October, 2022, the cat was set among pigeons during a press interaction of President Arif Alvi, when he laconically responded to a journalist's query, suggesting that early appointment of a new Army Chief could be a good idea!

Shortly after Imran Khan's ouster on April 09, after the Supreme Court ruled that National Assembly (NA) Deputy Speaker, Qasim Suri's order rejecting the vote of no-confidence against Imran (on April 03), the PM's advice to dissolve the NA and President Alvi's rubber stamping thereof were all ultra vires, the Pakistan Army's DG, Inter Services Public Relations, Maj Gen Babar Iftikhar disclosed in a Press Conference (April 14, 2022) that Gen Bajwa 'would not seek nor accept another extension'.

This denial has to be understood in a particular context.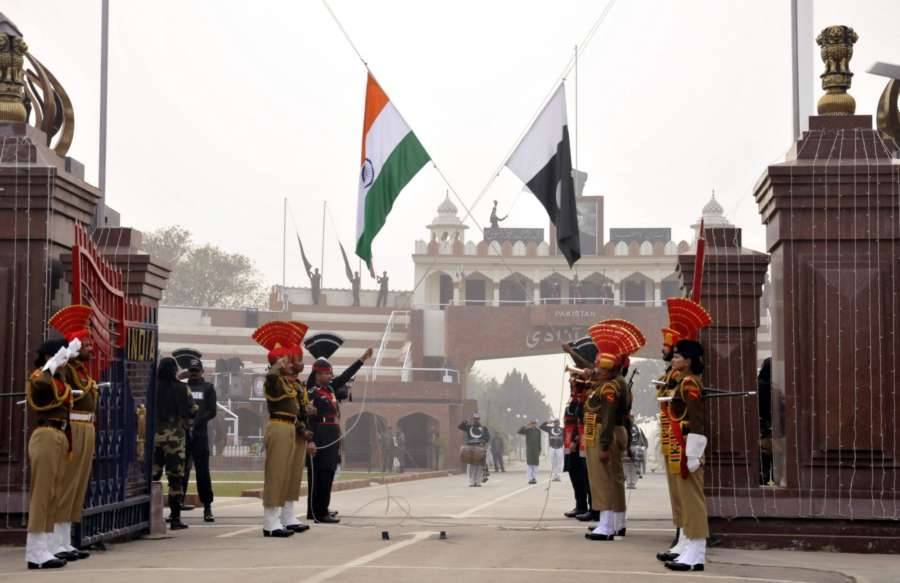 High drama ensued during the no-confidence vote in the NA on 9 April. Rumours swirled about possible dismissal orders being issued against the Army Chief, after a last-minute Cabinet meeting. Imran was attempting to divide the senior Army leadership. Though it was known that he preferred to make former ISI chief Lt Gen Faiz Hameed, currently XI Corps Commander, Peshawar as the next Army Chief, on 9 April, he apparently offered the prize post to Lt Gen Shaheen Mazhar Mehmood, currently 1 Corps Commander, Mangla (and erstwhile head of the Peshawar command). Mazhar reportedly declined, alerting Gen Bajwa.

This may have prompted a mysterious helicopter visit to the PM house with two senior military officials, Lt Gen Nadeem Anjum, DG, ISI, and Brig Mehr Omar Khan, CO, 111 Brigade (otherwise known in Pakistan's turbulent anti-democratic history, as 'the coup Brigade') reading the riot act to Imran. This was denied as baseless by the Inter Services Public Relations (ISPR) but other credible sources alleged that they did meet Imran Khan, following which his boorish behaviour softened.

In the preceding fortnight, pro-PTI trollers on social media had intensified personal attacks against Gen. Bajwa. Several fake video and audio tapes emerged criticising him. These were authored ostensibly by senior retired Army officers, forcing some of them like former Army Chief Gen Aslam Beg to retract from the alleged accusations. In raids on 11-12 April, the Federal Investigation Agency (FIA) arrested known PTI mastermind, Arsalan Khalid and several others behind this campaign. Post Imran ouster too, retired Generals like Lt. Gen Ali Kuli Khan Khattak, Lt Gen Tariq Khan and former DG, Inter-Services Intelligence, Lt. Gen Zahoor ul Islam openly campaigned in his support. Though ensconced now in Peshawar, Lt. Gen Faiz was still rumoured to be politicking for support within the Army.

The 79th Corps Commanders Conference, held on 12 April, took stern notice of this "propaganda campaign" and "attempt to divide institutions and society". During a visit to the IV Corps garrison at Lahore, Bajwa took pains to separately speak to serving and retired officers there, to explain how the Army leadership's honeymoon with Imran Khan had soured. He recalled there, the unseemly spat that occurred between him and the Prime Minister when Imran held-up the entire chain of Lieutenant Generals' transfers issued in October, 2021 replacing Lt. Gen Faiz Hameed as DG, ISI, bringing in Lt. Gen Nadeem Anjum in his place. This change could ultimately be affected only a month later, on Nov 20, 2021.

Other senior serving Generals rallied behind the Army Chief at this stage. After Shahbaz Sharif became PM, Lt.Gen. (retd) Muzammil Hussain, believed to have been acting as Faiz Hameed's henchman in all these shenanigans, had to quit as Chairman, Water & Power Development Authority (WAPDA), a cushy sinecure reserved for Army Generals, though Imran Khan had only recently extended his tenure.

These controversies would have dampened chances of an extension for Gen Bajwa in November 2022, suggesting perhaps, that the new administration may prefer to play by the book and rely on a non-controversial consensus within the Army, based on seniority, while selecting the new Army Chief.

The DG, ISPR's statement of April 14 followed.

Technically speaking, another extension to Bajwa remains an option for the political leadership. The Army Act, 1952 was amended in January, 2020, introducing several clauses under Sec. 8 thereof, enabling 'tenure of appointment, reappointment or extension, subject to a maximum age of sixty-four (64) years. Under the amended Army Act, the Army Chief can continue till he is 64 years old. Though Bajwa could get another year plus in this case, such an extension would be unpopular within the army, as 16 more Lieutenant Generals could be forced to retire before a new Chief comes in.

Moreover, though constitutionally binding, President Alvi may not be inclined to automatically accept Prime Minister Shahbaz Sharif's recommendation in this regard.
Pro-Imran sentiments still find some traction within the Army, though Gen Bajwa seems to be confidently in control. Imran's frequent public pronouncements about the neutral's lack of support for him may have annoyed the top Army leadership. In September, 2022 six (6) more Lieutenant Generals will retire. Two Corps commands, at I Corps, Mangla and IV Corps, Lahore will fall vacant, along with important posts of Quartermaster General and Director, Strategic Plans Division (head of Pakistan's nuclear command). This will give Bajwa considerable leeway to accommodate disgruntled Generals and also to ensure that dissent against him abates.

Among the most senior cohort of Generals who will be eligible for promotion as Army Chief, if Bajwa does not get or take another extension, are Lt Gen Sahir Shamshad Mirza, currently Corps Commander, X Corps, Rawalpindi, Lt. Gen Azhar Abbas, currently Chief of General Staff (CGS) and Lt. Gen Nauman Mehmood, all of whom have excellent professional profiles and are notionally senior to Lt Gen Faiz Hameed, currently XI Corps Commander, Peshawar. Mirza has been CGS and has held the post of Director General, Military Operations (DGMO) earlier. Azhar Abbas has also served as X Corps Commander, Rawalpindi and CGS. Nauman Mehmood was Deputy Director General in ISI and Corps Commander, Peshawar.

Hameed's closeness to the former PM, Imran Khan is suspect not only with the civilian (PDM) leaders now in power but it may rankle with senior Generals, who dislike excessive military kowtowing to civilians. Bajwa has cleverly kept Faiz embroiled in the ongoing peace talks with the Tehrik e Taliban (TTP), under the aegis of the Afghan Taliban leaders in Kabul. These talks appear to be stalemated due to escalating demands made by the TTP even after some of their imprisoned top leaders were released. An in-camera debate of the National Assembly's Security Committee frowned upon too soft an approach or further concessions in the on-going dialogue with TTP.

If the Shahbaz Sharif PDM government in Islamabad can keep its allies under control and it gets the Army establishment's nod to continue in office for its full term, till August next year, it is entirely possible that Shahbaz Sharif, as a weak PM, may endorse a consensus proposal of the Army's top leaders to appoint the next Army Chief. It would then lie on President Alvi to concur with this decision. This could happen even earlier, if the Army decides on an October, 2022 election, where it may facilitate a hung National Assembly, ensuring that Imran Khan's PTI falls short of a majority.

As things stand, two Lieutenant Generals may be elevated to four-star status, as Gen Nadeem Raza, Chairman, Joint Chiefs of Staff Committee also retires on Nov 28, 2022. Sahir Shamshad Mirza, Azhar Abbas and Nauman Mehmood remain hot contenders in this race.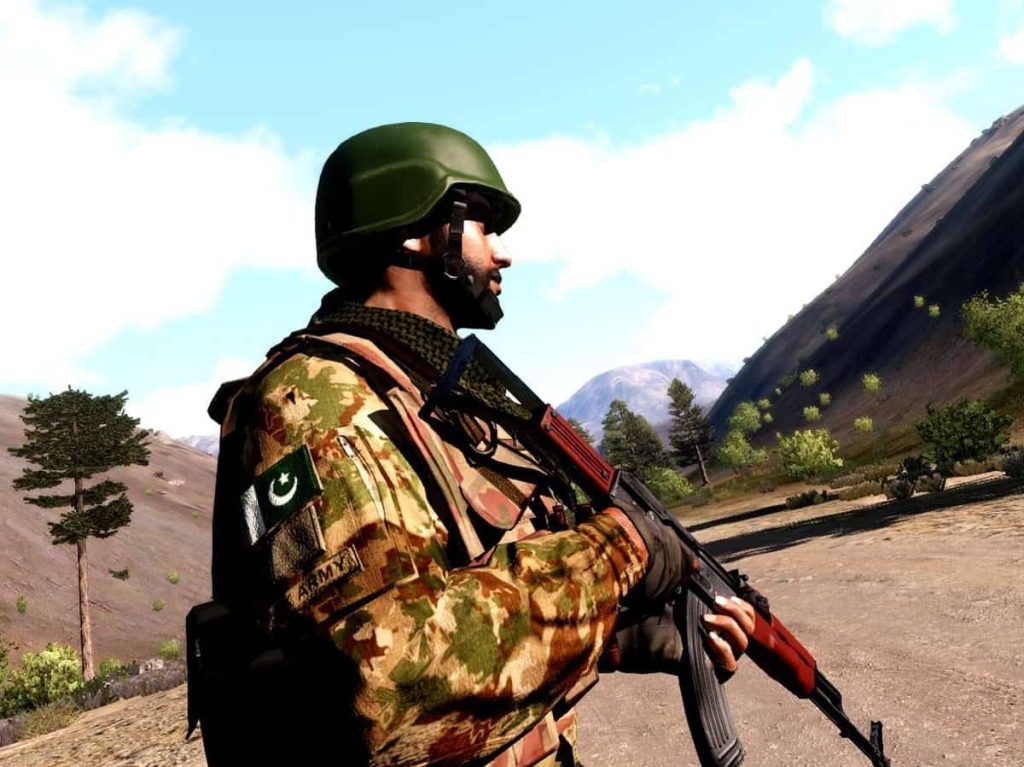 Addressing the Islamabad Security Dialogue in March, 2021 Gen Bajwa significantly observed, 'the contemporary concept of national security' is not only about protecting a country from internal and external threats but 'also providing a conducive environment, in which aspirations of human security, national progress and development could be realized'. Clarifying 'It (national security) is not solely a function of armed forces anymore'; he added 'A nation at peace and a region in harmony are essential prerequisites for attainment of national security in the true spirit.' Whether it be human security, extremism, human rights, environmental hazards, economic security or pandemics, responding in silos is no longer an option," Bajwa acknowledged, 'we end up spending a lot of money on our defence, which naturally comes at the expense of human development'. He stressed a 'desire to change the narrative of geo-political contestation into geo-economic integration,' which, in the context of 'stable Indo-Pak relations would have to take cognizance of the 'Kashmir dispute (which) is obviously at the head of this problem', adding that 'without (its) resolution through peaceful means', the process of sub-continental rapprochement 'will always remain susceptible to derailment due to politically motivated bellicosity.' However, Bajwa observed, 'it is time to bury the past and move forward'.

On April 23, 2021, during a meeting Pakistani journalist in an 'off the record' iftari (daily fast breaking event during the Muslim holy month of Ramzan) briefing, Bajwa repeated his 'new security thinking' prioritising 'geo-economics', outlined in the Islamabad Security Dialogue (ISD). He also spoke about the recent India-Pakistan Track II initiative which led to the reiteration of the Line of Control (LoC)/International Border (IB) ceasefire agreement in February, 2021.

Though it was not immediately evident if Bajwa was speaking for the entire senior military leadership, this formulation seemed the most suitable for possible improvement in the ambience of hitherto fractious India – Pakistan relations in the immediate future.

Discordant voices of hard-line former diplomats as also civilian politicians currently in power keep repeating, ad nauseum, the position that no dialogue with India is possible till India's August, '19 changes in the status of Jammu & Kashmir are reversed. In December, '21, a 'National Security Policy' was passed with much fanfare by Imran Khan's Cabinet. Intended to improve Pakistan's international image, of a security state in transition towards economic security and human development, it contained several pious hopes and cliched security jargon on how to reach these goals. Though wishing to improve relations with India, the NSP talked of 'India's hegemonistic designs', 'the rise of Hindutva driven politics' and 'political exploitation of a policy of belligerence towards Pakistan by India's leadership', which 'has led to the threat of military adventurism and non-contact warfare'.

These unchanged, age-old mindsets of animosity, which have characterised policy making in Pakistan may inhibit whoever becomes the next Army Chief in Pakistan. In the backdrop of recent politicking within, any new incumbent in the post will take time to settle in, keeping in view all these diverse strains before attempting to make changes, if any, in the evolving pattern of relations with India.

(Rana Banerji was Special Secretary (retd.) in the Cabinet Secretariat. Views expressed are personal and exclusive to India Narrative)

(The content is being carried under an arrangement with indianarrative.com)