Advertisement

Former BharatPe Co-founder and Managing Director Grover and his wife Madhuri Jain Grover launched CrickPe to grab a pie of the growing fantasy sports market…reports Asian Lite News
Ahead of the Indian Premier League (IPL) 2023 that begins from March 31, Ashneer Grover's new venture Third Unicorn has launched a fantasy sports app called CrickPe that aims to take on Dream11 and Mobile Premier League (MPL).
"Biggest revolution in Cricket since IPL – only fantasy game paying cricketers for performance. Where you win, cricketer wins, cricket wins," Grover said in a tweet.
CrickPe will levy a 10 per cent platform fee of the total funds received for any public or private contest.
It allows players above 18 years of age to create a virtual team of cricket players and enter paid contests to earn cash prizes.
"It is the only fantasy cricket app in the world where with every match, the actual playing cricketers, cricketing bodies and real team owners win cash rewards, along with the fantasy game winners," according to its description on Google Play Store.
The online fantasy sports market is currently dominated by Dream11.
Former BharatPe Co-founder and Managing Director Grover and his wife Madhuri Jain Grover launched CrickPe to grab a pie of the growing fantasy sports market.
According to a report by the Federation of Indian Fantasy Sports (FIFS) in collaboration with Deloitte, India's fantasy sports market is likely to grow from Rs 34,600 crore in FY21 to an estimated Rs 1,65,000 crore by FY25, registering a CAGR of 38 per cent.
India is the world's biggest fantasy sports market with a user base of more than 13 crore.
Grover's Third Unicorn has been building a "market shaking" business which is "bootstrapped" and "without limelight", according to a recent LinkedIn post by Ashneer.
According to data accessed through Tofler, the Grovers last year registered the new company. The firm had a total paid-up capital of Rs 10 lakh and an authorised share capital of Rs 20 lakh.
Grover had said he was planning to start his own venture without seeking funds from the investors.
Delhi HC issues summons to Ashneer Grover
The Delhi High Court on Friday issued summons to BharatPe's former Managing Director Ashneer Grover in connection with a case filed by fintech company's co-founder Shashvat Nakrani over claims of unpaid shares.
Representing Nakrani, senior advocate Neeraj Kishan Kaul contended that in case filed by co-founder Bhavik Koladiya on the same lines, the court has issued summons and has asked Grover to not create any third-party rights in respect of the shares in BharatPe.
The High Court had, on January 18, told Grover to file an undertaking in a week's time and restraining him from creating any third-party rights over the shares.
Appearing before the bench of Justice Sachin Datta, Kaul said that it is Grover's stand that he has paid for the shares in cash.
The court noted that the case was filed about five years after the shares were stated to have been transferred while Kaul argued for an interim relief.
Lawyer Giriraj Subramanium, Grover's counsel, was questioned by Judge Datta if he was prepared to make a statement that no third-party rights would be created over the shares.
To this, Subramanium said that he has instructions not to make such a statement.
Justice Datta then listed the case for the next hearing on March 28, on the issue of interim relief sought by Nakrani.
"Plaintiff has been heard at some length in the interim relief application. Counsel for the defendant says they don't want to file a response to the application. List on Tuesday for further arguments," the court ordered.
The judge also issued notice on Nakrani's application seeking to file some documents in a sealed cover.
Koladiya's suit seeking to reclaim trasferred shares remains pending before another bench of the High Court.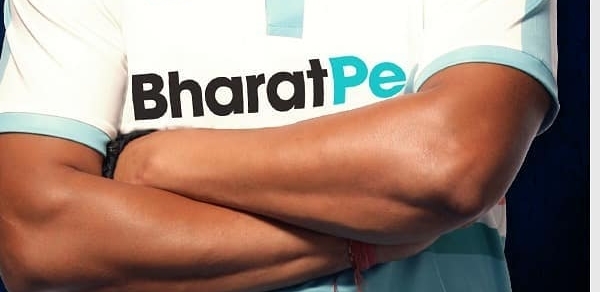 In the Koladiya's case, when the court had earlier asked Grover to not create any third-party rights over the shares, he had informed the court that subject to further directions from the court, he will not make any third-party interest in the 16,110 shares that Koladiya transferred to him and in any rights that accrue to him as a consequence thereof.
A single-bench judge Justice Prateek Jalan had ordered that Grover will be bound by his statement and directed him to file the undertaking.
The court had also served summonses on Grover and the fintech company, giving the former four weeks to respond to the application for an ad interim injunction and two weeks for a rejoinder to the same.
The bench had noted: "D1 (Grover) is bound to the aforesaid statement and is directed to file an undertaking to this effect within one week from today. Reply to application in four weeks, rejoinder in two weeks thereafter."
Nakrani and Koladiya founded the fintech company in 2017. In 2018, Grover joined the company as the third co-founder.
ALSO READ-Major rejig at realme