Advertisement

Interactive installations, merchandise exhibit, photo-boothsand rich tapestry of musical genresby India's most loved artists like Prateek Kuhad, Seedhe Maut, Nucleya, Raftaar, Euphoria, added an extra layer of excitement to the experience…reports Olivia Sarkar
The Coca-Cola company successfully brought its global meals experience platform, "Coke is Cooking," to the national capital, concluding an unforgettable culinary and musical extravaganza.
The event, which took place on the 27th and 28th of October at NSIC, Okhla Ground, New Delhi, left a lasting impression on food enthusiasts and music lovers alike. The grand food festival celebrated the timeless pairing of the brand with delectable dishes, creating a magical fusion of flavours and melodies.
The food festival featured over 40 eateries, offering a wide array of culturally rich and lip-smacking cuisines, conveniently located under one roof. The event attracted a diverse crowd of enthusiastic attendees. Foodies savored delectable street food, regional delicacies, and modern interpretations of traditional recipes. From spicy chaats to aromatic biryanis, there was something to tantalize every palate.This one-of-a-kind celebration of food, flavors, and culture brought together food lovers, chefs, connoisseurs, and renowned influencers for an unforgettable culinary experience including Shivesh Bhatia, Gurpreet Tikku, Kamya Jani, Kusha Kapila, etc. to name a few.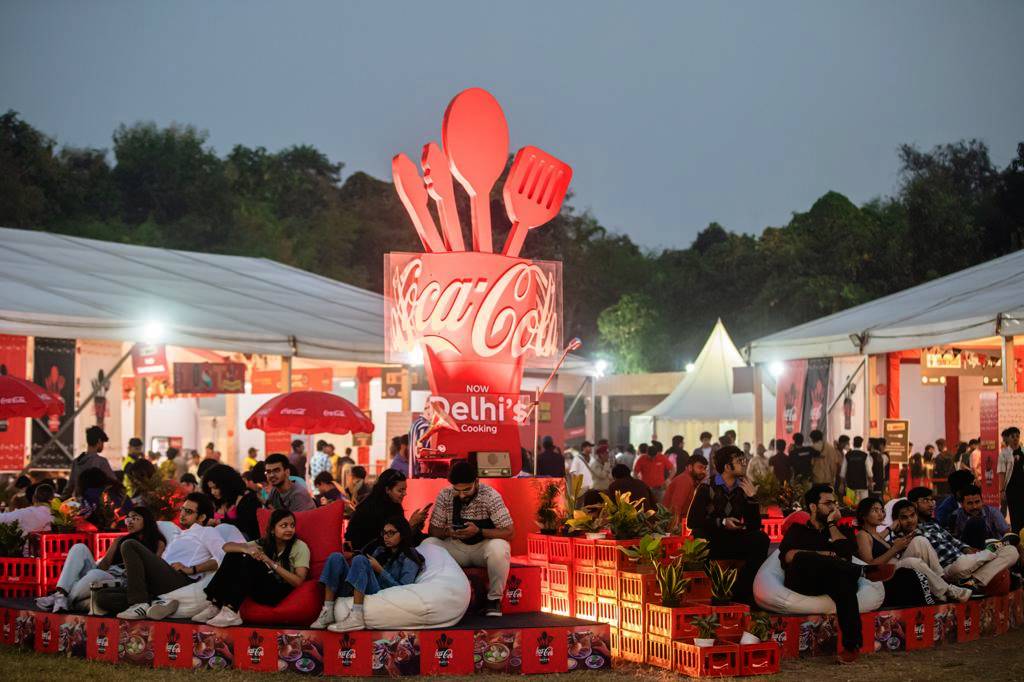 Interactive installations, merchandise exhibit, photo-boothsand rich tapestry of musical genresby India's most loved artists like Prateek Kuhad, Seedhe Maut, Nucleya, Raftaar, Euphoria, added an extra layer of excitement to the experience.
Expressing his enthusiasm, Kaushik Prasad, Director of Marketing at Coca-Cola, said, "We are thrilled with the response we got from "Delhi Is Cooking", a festival to celebrate some of Delhi's iconic & mouthwatering foods and a platform for music including our very own Coke Studio Bharat's artists where people connected over delicious food, great music & chilled Coke, the perfect recipe for magic with friends."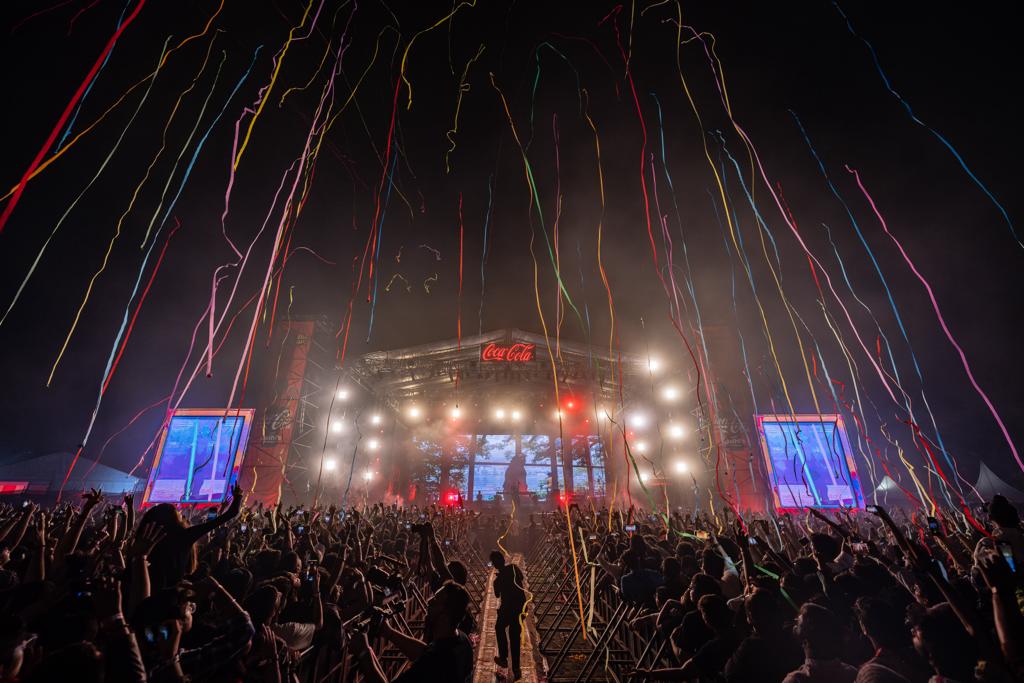 As this event bids adieu to Delhi, it extends a warm invitation to food and music aficionados in the "City of Joy," Kolkata from 17-18th November.
ALSO READ-Bite sized deliciousness: Laddooh by Chef Sugandha Saxena
Advertisement