Advertisement

Cheesesareus pronounced "cheeses are us" has piqued public interest and taken discerning foodies and social media by the storm since it's inception a few years ago. An exclusive feature on the Delhi based entrepreneur extraordinaire Himani Chawla's cheesy treats filled venture journey, by FnB columnist Riccha Grrover for Asian Lite International.
"Cheese as a food option is considered to be unhealthy, calorific and sinful, at least this is what I grew up believing." chuckled brand owner Himani Chawla.
During her extensive travels across the globe over the years her indulgence took flight to embrace joys of tasting cheese and she developed favourites having enjoyed so many of them. Over 1800 varieties of cheese are produced all over the world. Himani started to study the processes of cheesemaking she said and "the more I learnt the more it fascinated me", she said .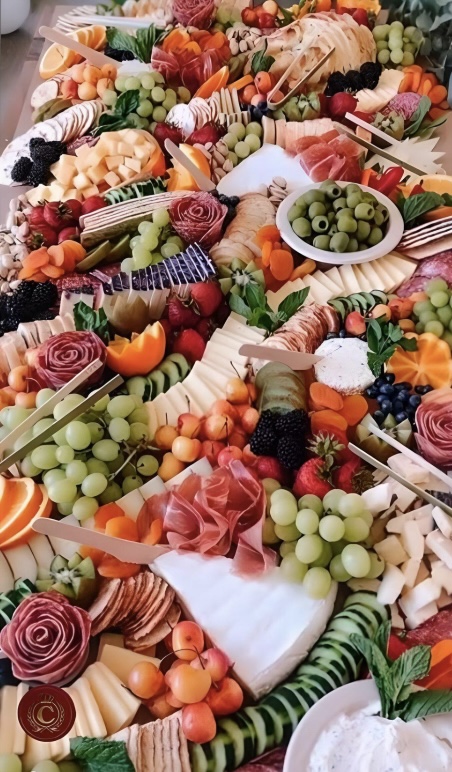 "Cheesesareus is based on the fact that non processed cheeses are infact great for many who consume these as studies show that consuming these kinds of cheeses is not only beneficial for bone health but also are a rich source of protein, vitamins A, B12, D and so on . Thus, my quest to change people's perception around me, of the same started. I proudly started my venture with the highlight of showcasing a guilt-free cheeseboard experience." shared Chawla.
Cheesesareus today are the capital's market leaders in curating bespoke cheese and charcuterie boards as their specialty is that they keep in mind the Indian palate and thereby introduce relevant textured formaggi to clients. Safe to say the arty boards trend they pioneer in has caught on like wild fire at soirées and has become quite the new-age culinary rage.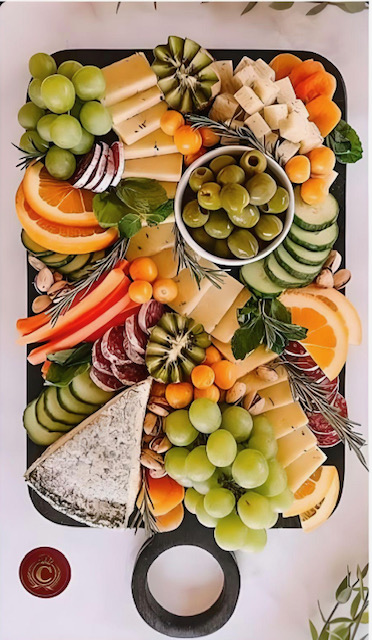 The usp of the boards also is that they are said to be evocative and interactive where everyone puts together a bit of everything from the board and make their perfect lil cheese canapé for themselves based on choices for example some may like a cracker with a bit of Brie along with some caramelised onion jam and a piece of salami which a great combination of sweet and savoury or maybe a cracker with some funky blue cheese with a touch of honey to balance the strong smell of the cheese and then may also add the crunch from some walnuts which pairs well. The board has so much to experiment with, it's like a board game where each bite is a win!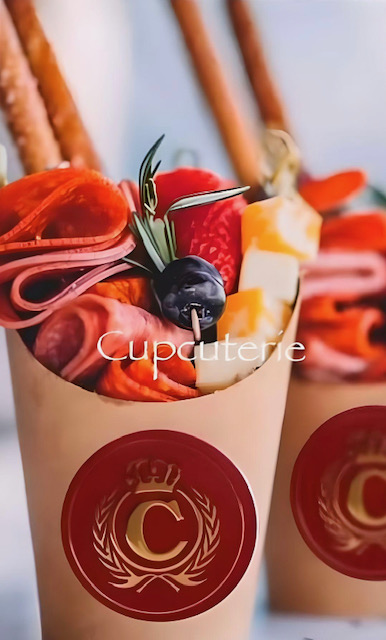 If you are also like Himani who love the idea of home get togethers with the only drawback being that you are not able to fully enjoy the company of your guests because you are always so busy playing host then Cheesesareus can come to your rescue! To them the concept of grazing tables is intrinsically appealing and the first trial was at this biz wiz's own party at her home which turned out to be a huge success with the cheese and charcuterie board naturally attracting the spotlight, almost becoming a conversation piece while also being one of a kind way to feed a crowd in a relaxed way.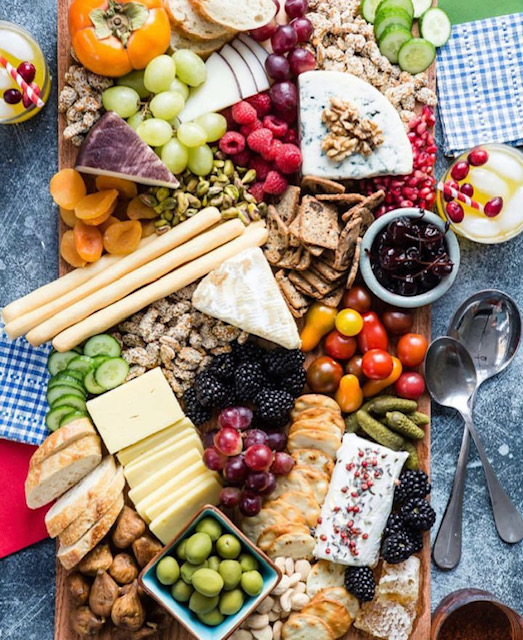 To further talk about the brand, their Grazing tables too are very popular in Delhi & NCR. It's a very stylish yet informal way to present a variety of finger foods like wraps, fresh fruits & veggies with decadent emulsions and flavourful dips, myriad cheeses, healthy nuts the list can be endless.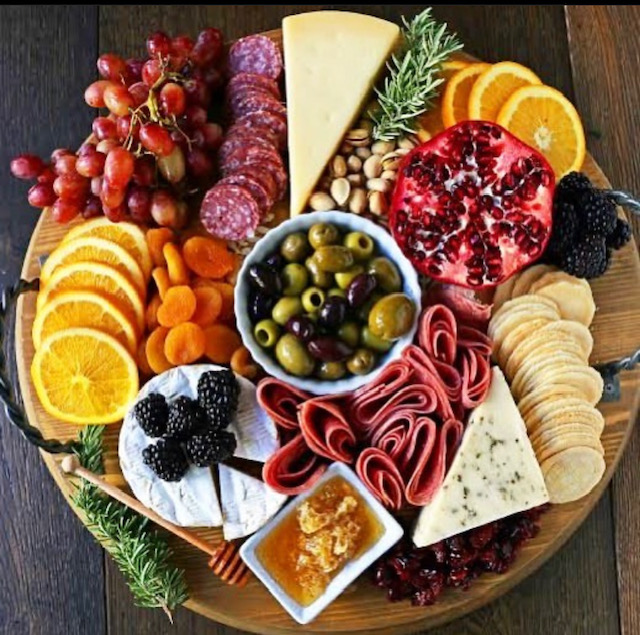 While planning a grazing table is a challenge that Cheesesareus enjoy as for them as a brand the thrill of it all coming together is like a piece of art and each of their tables is a unique creation. The practical part with finger foods is that you use no plates and cutlery so minimum effort for the post party clear up too. Hence they say a win win for all!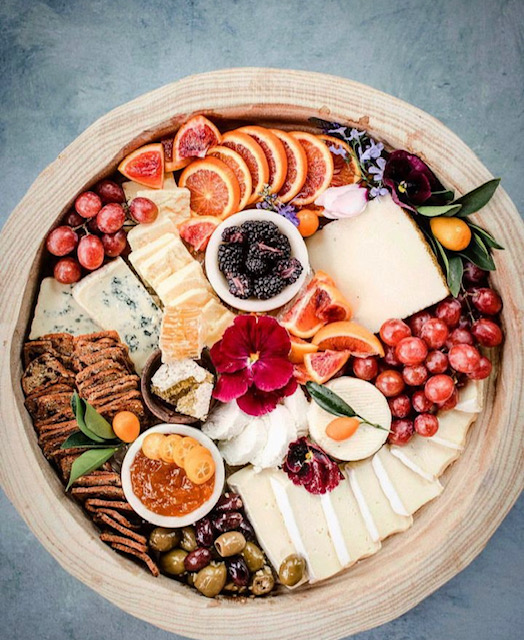 A peak into a sample grazing menu by cheesesareus:
*Quattro formaggi truffle Vol Au vents; a signature mushroom sauce with a special four cheese blend (Swiss gruyere, truffled Gouda, cream cheese and Parmeggiano reggiano, filled in French puff pastry wells and finished with white truffle oil.
*Mediterranean feta savoury muffins; a delish Blend of mature cheddar and feta, olives , zucchini, and all flavours of the Mediterranean.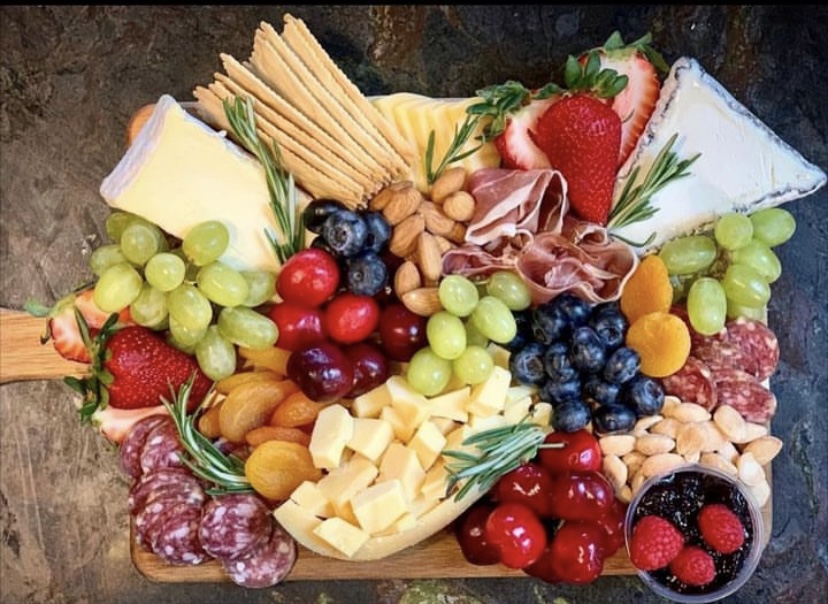 *Japanese Tomago Sandos ; Japanese egg salad sandwiches – egg salad with Japanese mayo sanwitched between melt in the mouth buns. Don't tell us we didn't warn you that they can be addictive!
*signature cream cheese & cracker board – whipped cream cheese and mascarpone with cranberry & pistachio gravel with mandarin zest – perfect with a Pinot griggio or a glass of chilled Prosecco .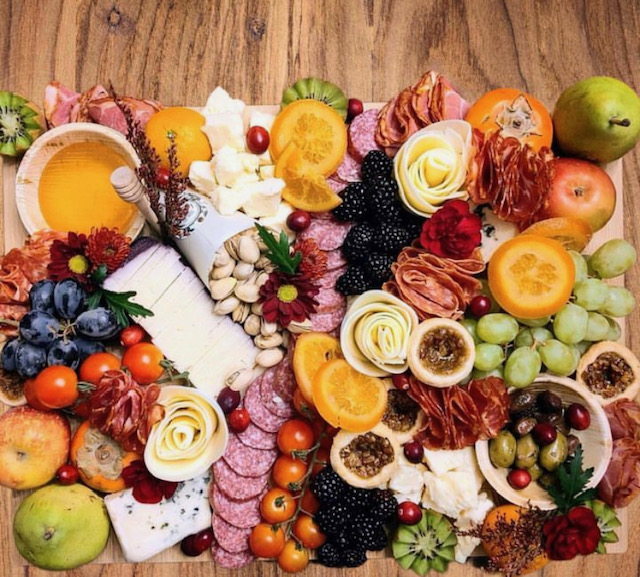 *Chicken cigar rolls; Asian flavours but they have kept this cheesy. chicken wrapped in spring roll pastry, with a spicy gochujang cheese dipping sauce, simply outstanding!
Cheesesareus is a remarkable concept-foods brand solution for all your culinary and soirée hosting needs; great taste, impressive options, amazing style, attentive customer service, remarkable presentation, stylish packaging and spot-on flavours… what's not to love! Give them a try and thank us later! Highly Recommended!
ALSO READ: The Falcon at Hatton: Staycation in Style in Warwickshire
Advertisement