Advertisement

The latest Rewayat release explores the mirror as a companion teaching self-care before self-presentation. It calls for discovering inner calm and experiencing a life enriched by contemplation…reports Asian Lite News
Many book-inspired activities at the ongoing 42nd Sharjah International Book Fair (SIBF 2023) are taking visitors on unique journeys of learning and new discoveries. Amongst thousands of such offerings, one stands out – a silent parade organised by Rewayat imprint of the UAE-based publisher Kalimat Group.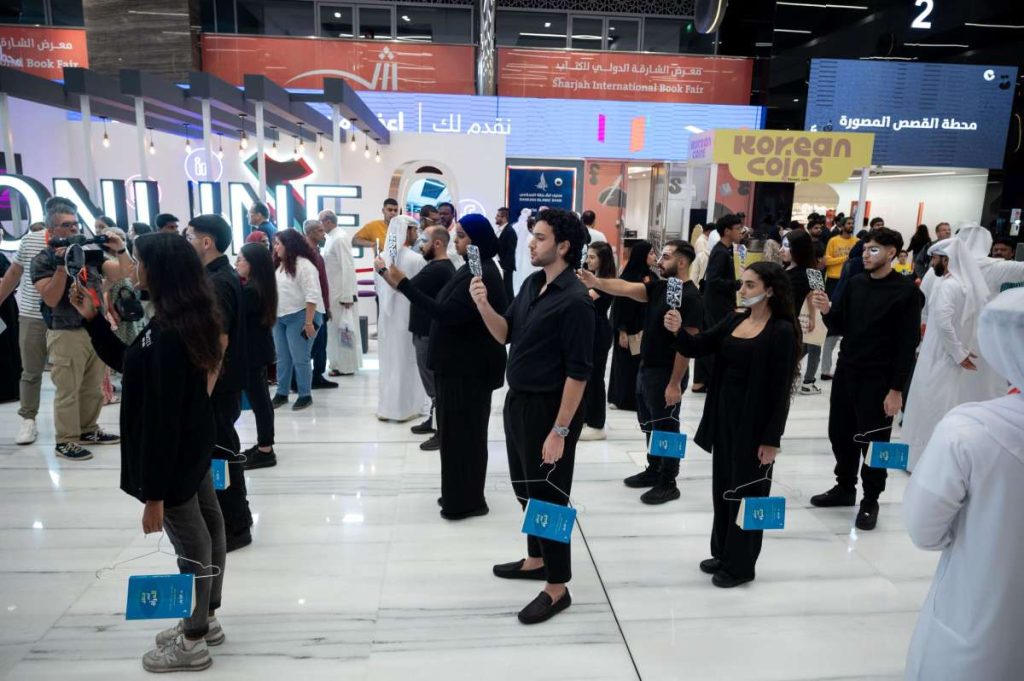 The parade is inspired by their latest book release, titled Mirror Meditation: The Power of Neuroscience and Self-Reflection to Overcome Self-Criticism written by Dr. Tara Well, a psychology professor and self-awareness coach.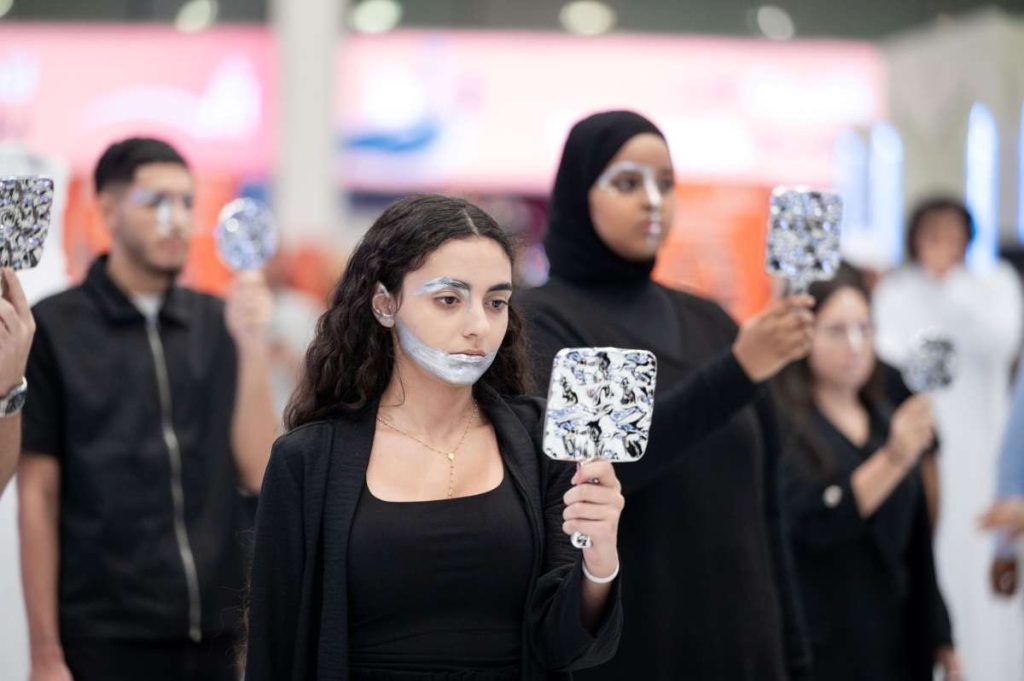 The latest Rewayat release explores the mirror as a companion teaching self-care before self-presentation. It calls for discovering inner calm and experiencing a life enriched by contemplation.
The silent parade led by talented artists offers a stark contrast to the bustle of the lively book fair demanding immediate attention. The parade glides across the book fair's premises, with the artists holding mirrors and gazing into them contemplatively, symbolic of the need for self-reflection and introspection.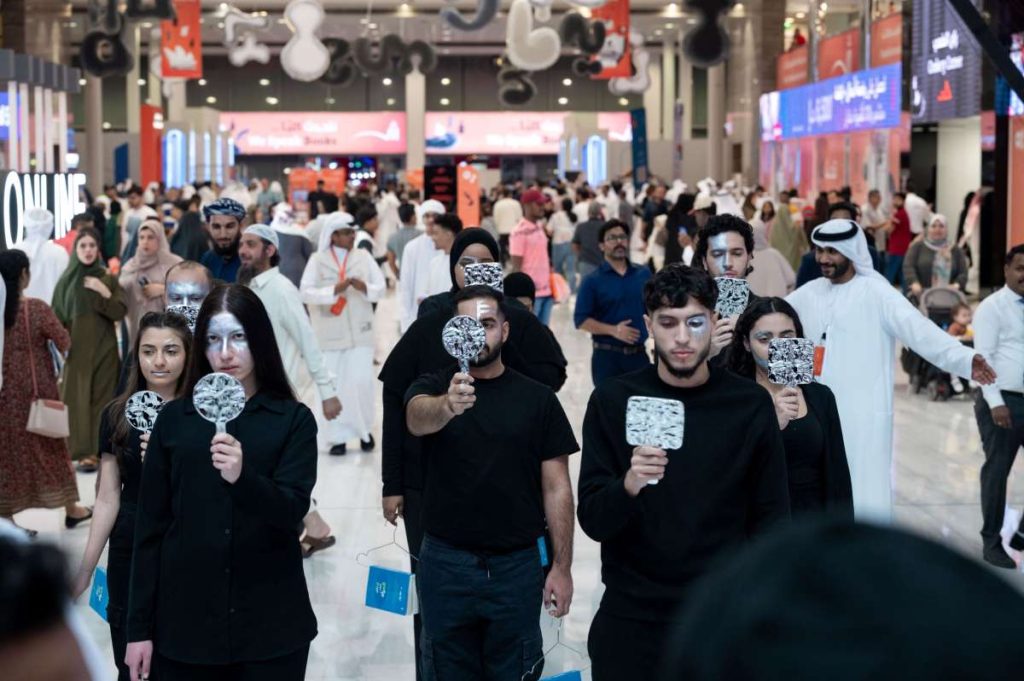 The artist's painted faces make their introspective stance more prominent to the audiences, encouraging them to look inwards, and perhaps, turn to the book that inspired this unique artistic performance.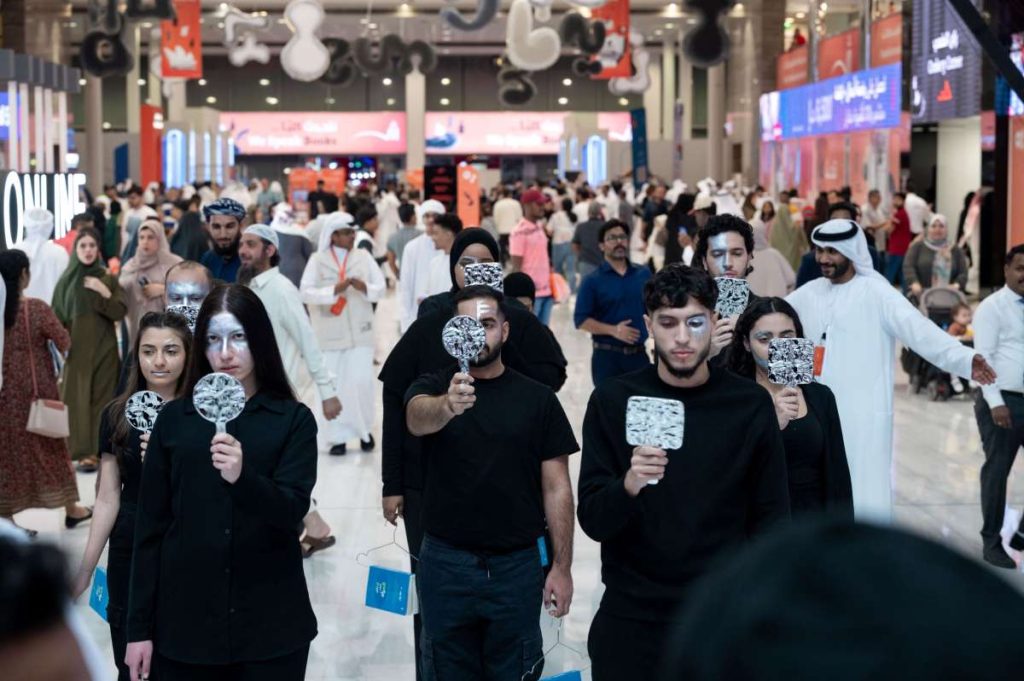 SIBF 2023's theme, 'We Speak Books,' encapsulates most activities, including Rewayat's parade introducing the book, where author Dr. Tara Well raises self-reflective questions about our image in the mirror. She proposes that we look at ourselves to gain a deeper understanding and wisdom about our identities.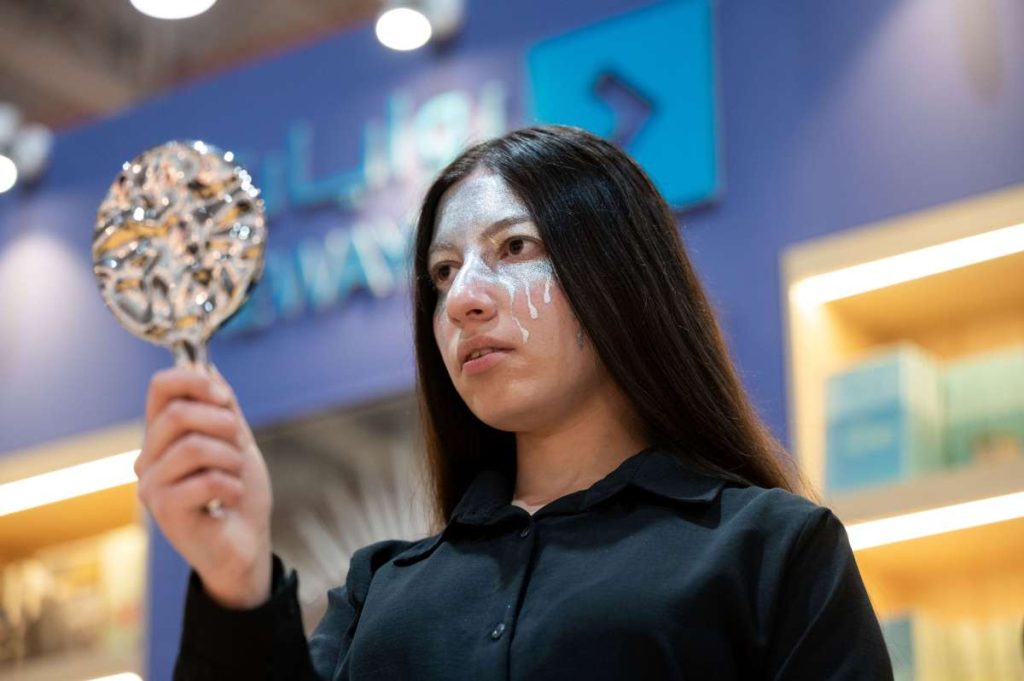 Well believes that mirrors can elicit powerful feelings and offer unexpected self-insights. They are fundamental tools for addressing life's challenges because they allow us to confront ourselves directly.
ALSO READ-Eye-opening consequences of our clothing choices in the era of fast fashion
Advertisement