Advertisement

Exclusive Feature by FnB columnist Riccha Grrover for Asian Lite International 
Saakshi's Kitchen has a passion for making sure their brand's discerning diners have a delectable meal time enjoying their delicious, home-style Indian food in the comfort of their home, office or anywhere else, nationwide across the UK on a daily basis. With so many Indians across the UK, the brand feels especially should these Indians in the UK miss authentic home-cooked food this is where they need to order as the brand motto is that no one here anymore should feel food in India is more authentic than served here in the UK as this brand is here to bridge that gap and they do so with simplicity and aplomb.
Saakshi's kitchen are passionate about cooking delicious food with low oil, low salt and high nutrition. Saakshi's Kitchen is founded by Home Chef Saakshi who has been passionate about cooking since a very young age and her family, friends ate out of her hands literally when she was living back in Delhi until last year.
Since moving to Brighton in 2022 with her family she has catered for the Brighton families for weekend takeaways and for special occasions. Since September 2022, Saakshi's Kitchen has grown and is now catering tiffins, takeaways and catering nationwide across the UK as well as in Brighton. The business is co-founded by her entrepreneur husband and a London Business school graduate Jasjit Singh Ahluwalia to create UK's Largest Indian Home Kitchen to deliver daily home-cooked meals nationwide in the UK. For more information, please visit their website at www.saakshistiffin.com (UK Nationwide Delivery) and www.saakshiskitchen.com (Local Brighton Delivery).
Jasjit fondly recalls "It all started with a simple Next Door post in November 2021 which said that 'Dear Friends, my wife Sakshi has been passionate about experimenting with food, cooking, feeding her family friends and loved ones ever since her parents could remember. Ours was an arranged marriage and we are one hell of a foody family. Well, we didn't know about Sakshi's love for culinary art.
On our wedding pre-engagement ceremony she single-handedly cooked for over 100 people! It was unbelievable for us. After marriage, she moved in with me in our parent's house where my parents entertained proper Indian-style dinners for 30-40 pax at least twice a week and occasionally had much larger gatherings.
She quickly won everyone's hearts with her love for feeding some of the most delightful foods to each and every one. Everyone soon started eating from her hands… she made a space for everyone in their heart through her food! Such was her love and passion for cooking that got translated into the most delicious dishes so lovingly fed. Then pandemic happened. After studying from home for over 18 months, Sakshi and I realised that we needed our kids to go to school physically and also diversify our business in other geographies.
On August 16th we arrived in Brighton with two young kids. Over the last few months, we settled well into life here but Sakshi missed churning up delicious food which our large family and friends would enjoy. I hope our Brighton family enjoys the food and we get to make a much bigger circle of friends and family out here. She has got approval from the council and is good to start cooking in a limited way for you. I am attaching the menu for you.' And as they say, the rest is history. "
Saakshi's Kitchen became a weekend takeaway ritual for many locals in Brighton, curry nights for the rugby team at Brighton College, the opening of cricket season at the local cricket club, Christmas parties, special occasions like 40th 50th 80th birthdays, anniversaries and many more. Sakshi said 'It was a delight to cook with lots of love and passion and receive so much love and respect. It's been truly special.'
Today Saakshi's Tiffin is a staple for many Doctors, Techies, Students and the Elderly across the UK. Delivering across England, Wales and Scotland their brand food is made for a joint family palette and therefore enjoyed by children and the elderly alike and everyone in between. It is simple home-cooked food cooked in less oil, with fewer masalas, healthy, nutritious and wholesome just as one would cook in their own house.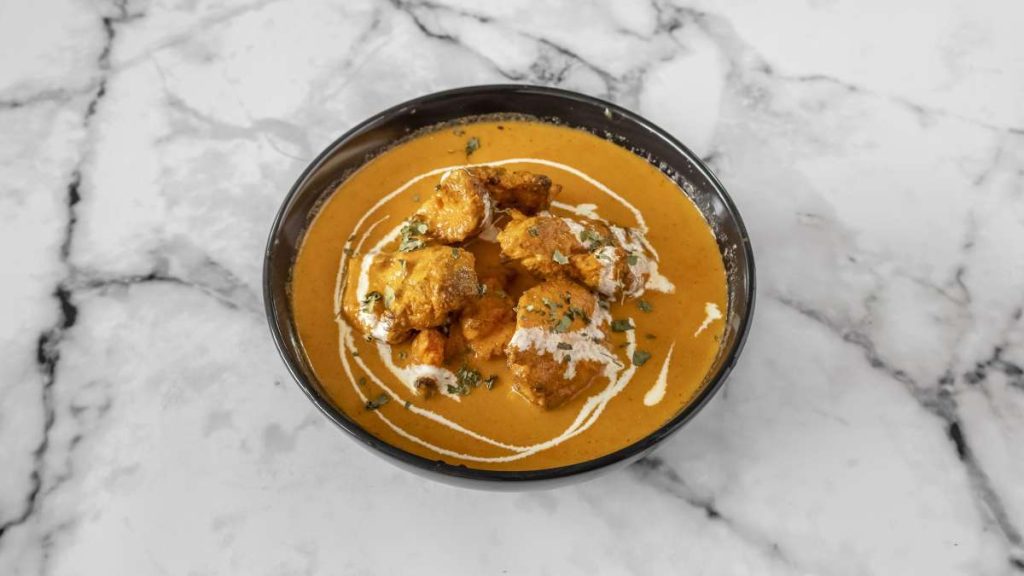 Saakshi's Signature Curries, A La Care is ordered across the country as party food- the food the entrepreneur couple fed their guests when they went to their home in Delhi, something for a special evening by the English and the Indians alike. And when they do Catering they send huge catering parcels to customers for their special occasions. The UK is a large family for them they say and connecting with customers helps them understand their stories and how they can add value to their daily life and on special occasions.
The couple signs off by saying that "We are the Indian home kitchen to everyone wanting home-style authentic Indian food in the UK. You may change your houses and move across the UK but your Indian kitchen will remain the same and deliver to you fresh, healthy and nutritious meals wherever you go."